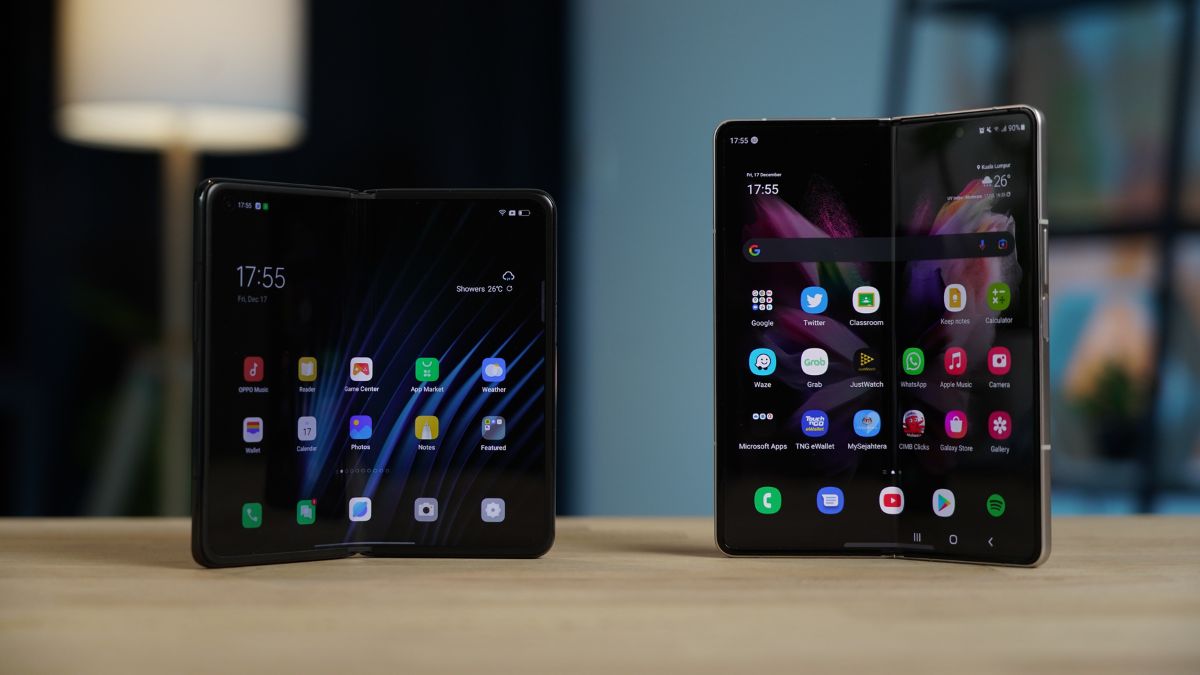 The foldable smartphone segment will soon have one more participant competing with the Samsung Galaxy Z foldable series. OnePlus is reportedly planning to throw its hat in the ring with two bendable devices in the pipeline. Reliable leaker Mukul Sharma unearthed trademarks of the names "OnePlus V Fold" and "OnePlus V Flip" by the company.
If these names sound familiar to you, then that is because they are akin to Samsung's nomenclature for foldable phones — Samsung Galaxy Z Fold and Galaxy Z Flip. As mentioned by folks over at Android Police, these names might be a mirror of Samsung's offering, but the "V" represents how the device folds better than Samsung's letter "Z."
Furthermore, Sharma suggests that at least one of these OnePlus foldable phones is currently under internal testing in many European regions. While these are still rumors, if OnePlus is going with the trademarked names, it is clear that we will see two different types of bendable devices.
If we go by Samsung's naming scheme, one OnePlus foldable would be a clamshell flip phone, while the other would be a tablet-sized device that folds into the traditional candy bar-like phone form factor. If this news comes out to be accurate, Samsung could face a new competitor in both the flip and fold segments.
This rumor is in line with a previous leak from tipster Max Jambor, claiming that the company could launch "multiple" foldable models this year. And now, OnePlus trademarking the V Fold and V Flip makes a lot of sense.
OnePlus is not the only one set to take on Samsung — Google is also gearing up to launch its first foldable smartphone soon, the Google Pixel Fold. It would be interesting to see if these phones would be on par with Samsung's offerings.
Via: Android Police