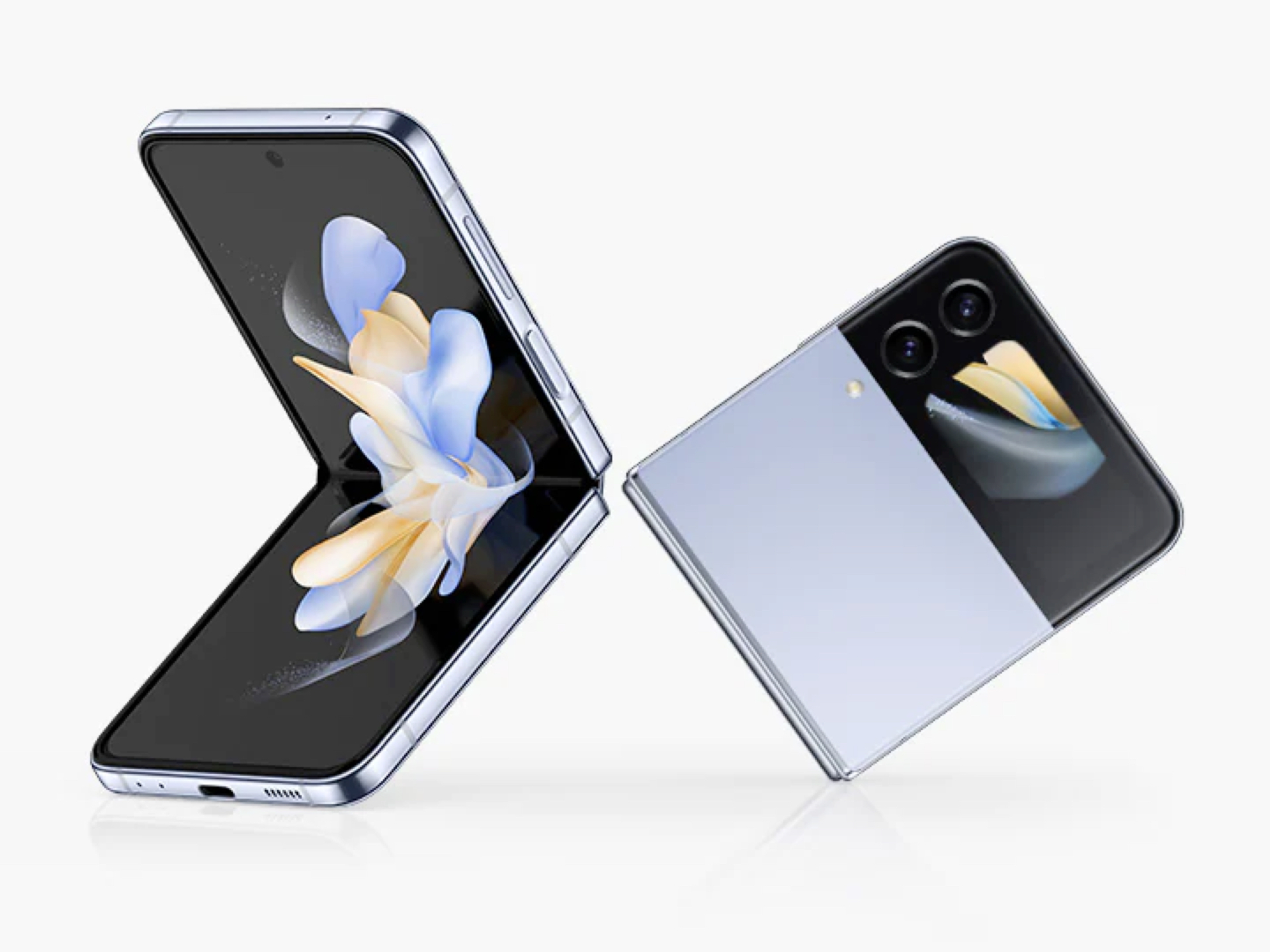 While the Samsung Galaxy Z Flip 4 is yet to go on sale officially, a teardown video has given us a look inside the new foldable smartphone and what's new versus the Galaxy Z Flip 3.
Samsung announced the Galaxy Z Flip 4 earlier this month. While the new foldable doesn't feature major upgrades over the last generation, a new video from PBKReviews shows us Samsung's newest foldable phone is well put together. The phone's exterior can be easily removed by just using a pry tool and applying a little heat to the exterior panels.
Opening up the exterior panel reveals the internals. From the outside, this year's foldable looks very similar to last year's, and the inside is no different. The YouTuber notes some changes in cable and antennas arrangement. But for the most part, things are quite similar to last year's model.
Galaxy Z Flip 4 Features An Extra mmWave 5G Antenna
As we all know, the Galaxy Z Flip 4 features a bigger battery compared to the last gen. And, just like most modern Android smartphones, the battery inside the Flip 4 is split into two sections. Besides a bigger battery, the Galaxy Z Flip 4 also has an additional 5G antenna for mmWave.
The YouTuber also notes that you do need isopropyl alcohol to remove both sides. In the video, he also shows the bigger primary camera sensor, along with the camera, earpiece, and batteries that are held using an adhesive.
The YouTuber, however, does not remove the flexible display in this video, so we do not get to see the hinge. Nonetheless, you can watch the full Samsung Galaxy Z Flip 4 teardown video down below:
---
Have you pre-ordered a Samsung Galaxy Z Flip 4? Are you excited about Samsung's new foldable? Let us know in the comments section below!