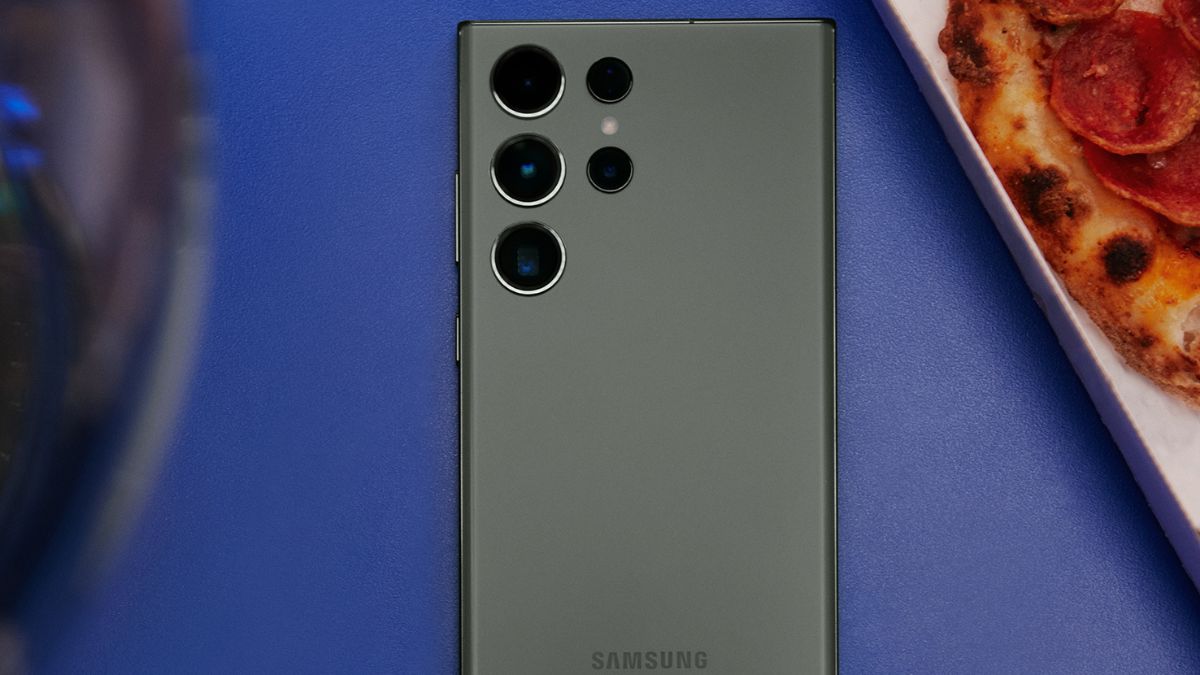 Update: PhoneArena has revised its story after doing another test. After retesting the phones, the results apparently showed that the Galaxy S23 and Galaxy S23 Ultra had significantly faster wireless charging times. According to the updated information, the Galaxy S23 fully charged in one hour and 15 minutes, and the Galaxy S23 Ultra in one hour and 50 minutes.
Samsung has been shipping its flagship smartphone with wireless charging support for a while now, and the latest Galaxy S23 series is no different. While the company hasn't upgraded the 15W wireless charging speed on its flagship S series devices for the past few generations, a new test reveals that the newer Galaxy S23 series falls behind its predecessors regarding charging the devices wirelessly.
Folks at PhoneArena tested the Galaxy S23 family against the S22 lineup and newer iPhone models to check their wireless charging speeds. The publication used official chargers for the test – Samsung's 15W wireless charging pad and Apple's 20W charger.
The results showed that the latest Galaxy S23 series seriously lag behind the S22 series. Moreover, the top-of-the-line Galaxy S23 Ultra was much slower than the S22 Ultra, despite having the same battery capacity – 5,000mAh. The S23 Ultra topped out at two hours and 37 minutes, while the S22 Ultra took one hour and 48 minutes to reach full battery capacity.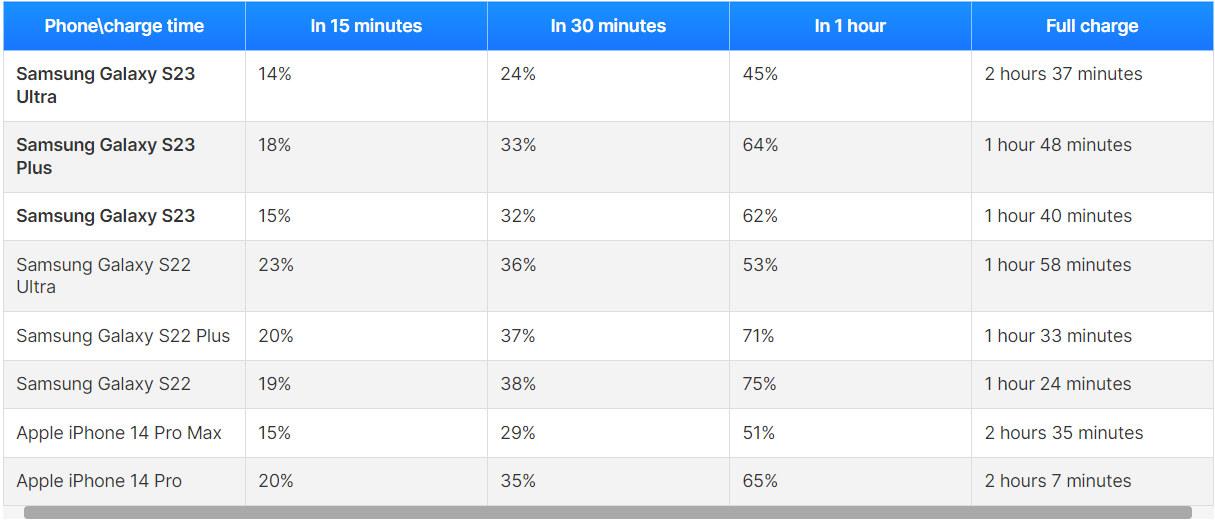 PhoneArena confirmed that the "fast wireless charging" toggle was on for all Galaxy S23 and S22 devices during the test. For those unaware, Samsung has been shipping a fast wireless charging option on its premium phones for years, and the Galaxy S23 series has enabled it out of the box.
It's strange that the S23 series is significantly slower than the S22 series as the company claims both lineups support 15W wireless charging, and the Ultra models pack the same battery capacity. The outlet suggests that Samsung could have purposefully slower the wireless charging speeds of the Galaxy S23 lineup due to concerns about heat and battery degradation issues.
Samsung hasn't responded with any clarification about the Galaxy S23 series' slower wireless charging speed. For now, it's best to avoid charging your S23 series phone wirelessly.