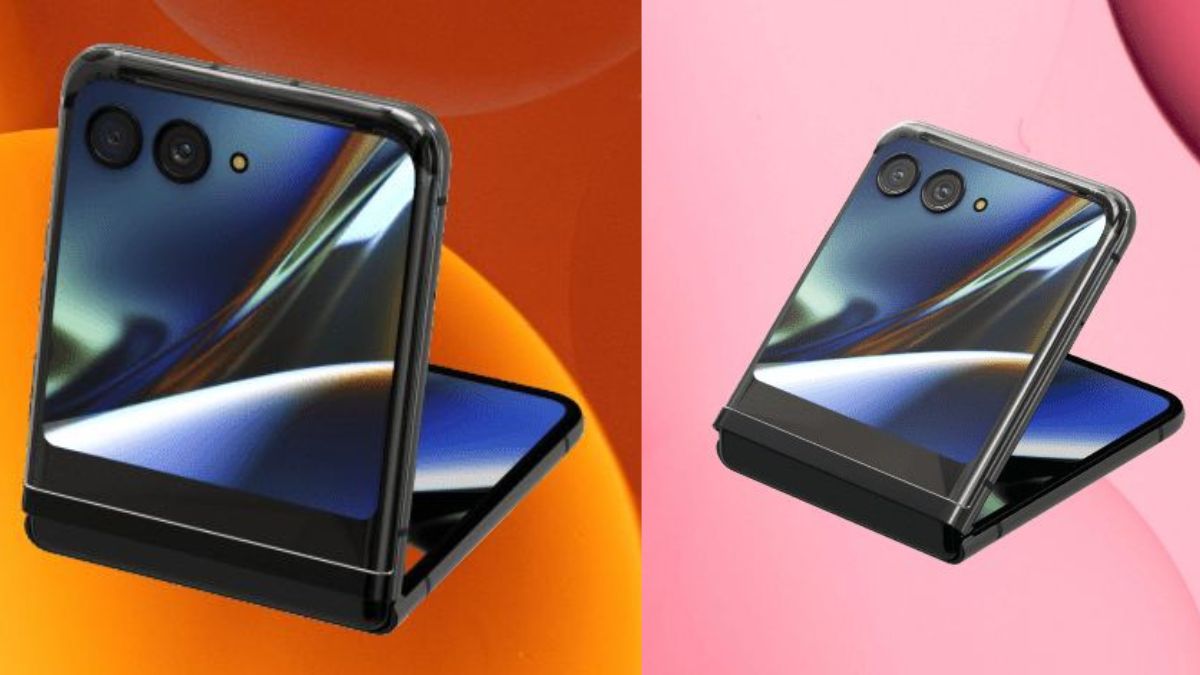 Samsung's Galaxy Z Flip iterations have been the go-to option for a while now for those interested in a clamshell-shaped foldable smartphone. While Oppo and Motorola threw their hats in the ring, Samsung still dominates the foldable space. That, however, could change with Motorola's upcoming foldable device.
Reliable leaker Evan Blass shared pictures of an unannounced Motorola foldable phone, probably the next Razr series phone, on Twitter. It's a flip-style foldable device, continuing the generic design we saw on the last Razr model. These photos give us a good look at the phone and highlight its major upgrade over previous-gen models: the cover display.
Motorola appears to be stretching the external display across most of the device, which isn't what we usually see on typical clamshell phones. As a result, you can view whole notifications without having to flip open the phone. However, to achieve this, the manufacturer will put three cutouts in the cover display, two for cameras and one for the flash.
Motorola seems to have modified the user interface to make greater use of the larger screen. For instance, the lower left portion has two additional navigation buttons, and the screen displays full-size notifications.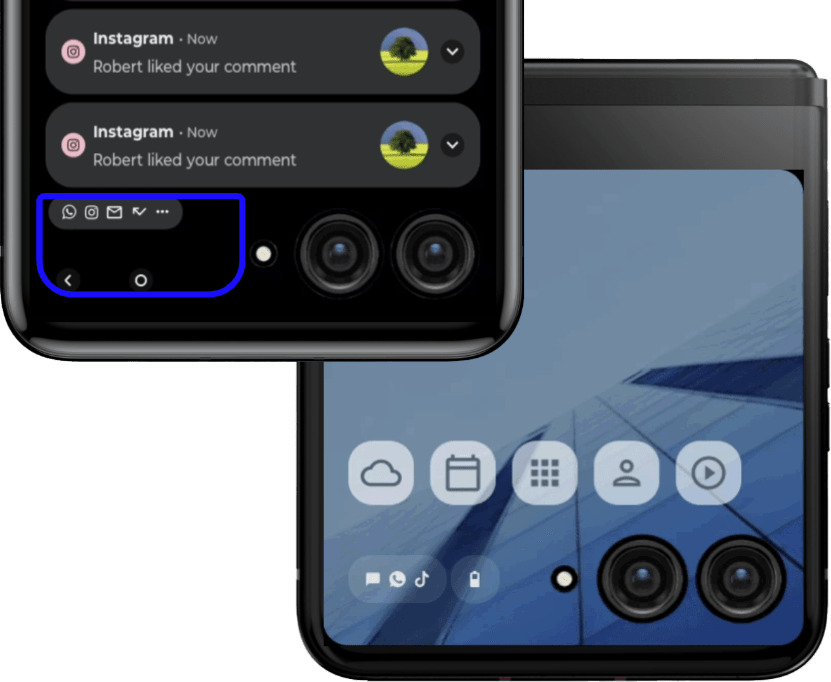 If a report from The Tech Outleook is to be taken seriously, the Motorola Razr 2023 will be released this year. The publication has also shared a few images that serve as more evidence that the device will include a sizable secondary screen.
Despite successfully launching the previous-gen models in China and Europe, Motorola didn't ship the older Razr models to American shores. It's high time now, and with many smartphone manufacturers trying to dethrone the Samsung Galaxy Z foldable with their own bendable devices, it won't be a surprise if the company finally drops the Motorola Razr 2023 in the US market.