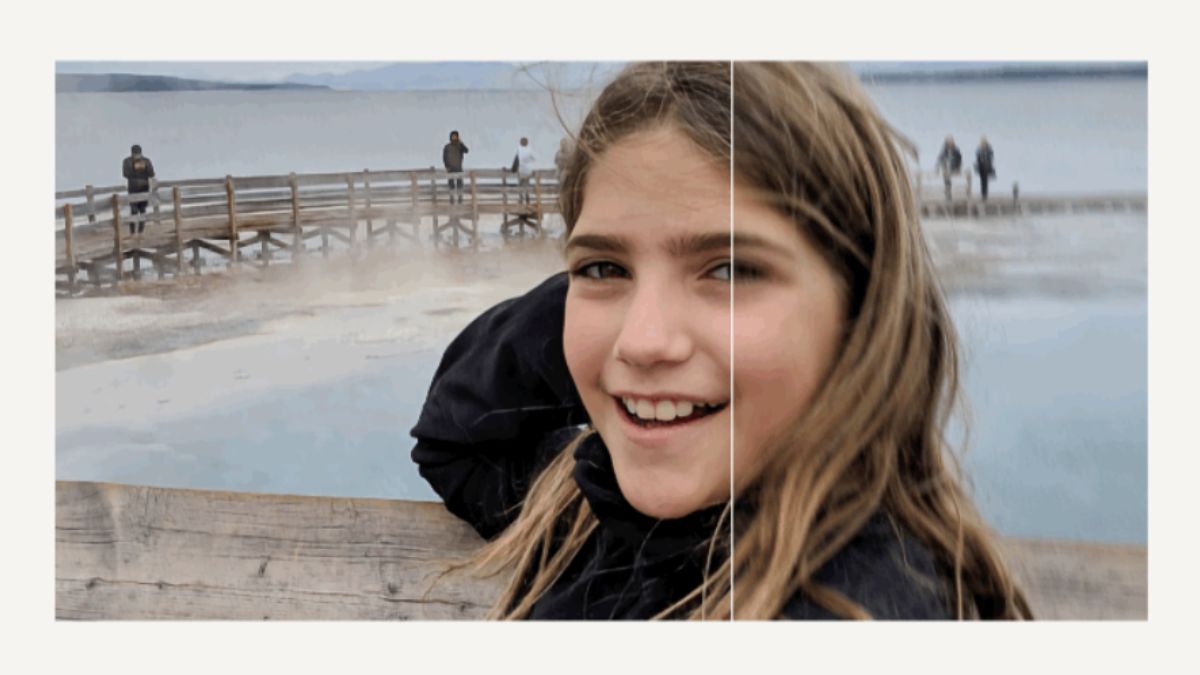 Google's Photo Unblur tool is perhaps one of the best features of the Pixel 7 series. With Pixel 7 series users showcasing the magic this tool can do, many wondered if the big G could make something similar for the videos too. It seems like Google has heard fans' request and is working on a Video Unblur tool, and could launch it with the Pixel 8 series.
Folks over at 9to5Google managed to unearth a Video Unblur feature in a Google Photos APK teardown. However, before we dive into the details, it's essential to point out that an APK teardown reveals lines of code of features that could potentially arrive in the future. That said, there's no guarantee that we'll see this feature with the Pixel 8 series.
The report mentions that the tool is under development and will make video cleaner and sharper when released, just like Pixel 7's Photo Unblur feature cleans up blurry images. People at 9to5Google were able to forcibly enable the Video Unblur tool in the camera UI on their devices. However, it seems like the feature isn't functional yet.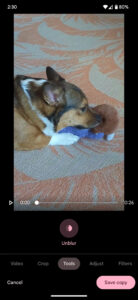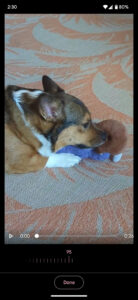 Google could keep this feature exclusive to Pixel 8 series just like the Photos Unblur is a Pixel 7 exclusive. However, nothing in the code points to the tool that will only be available on upcoming Pixel devices. Besides Video Unblur, the post mentions some overlay effects, but these features also appear to be non-functional.
There're 14 video effects present in the UI:
B&W

Glassy

Moire

Multiply

RGB Pulse

After School

Chromatic

Polaroid

Forward

Rainbow Rays

VHS

Reflect

Golden

Super 8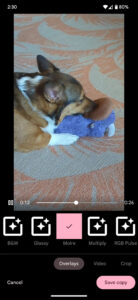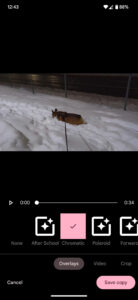 It seems like these are filter-like effects for video. For instance, the B&W option will turn any video into a black-and-white format, and RGB Pulse will give an RGB Pusle effect to any video.