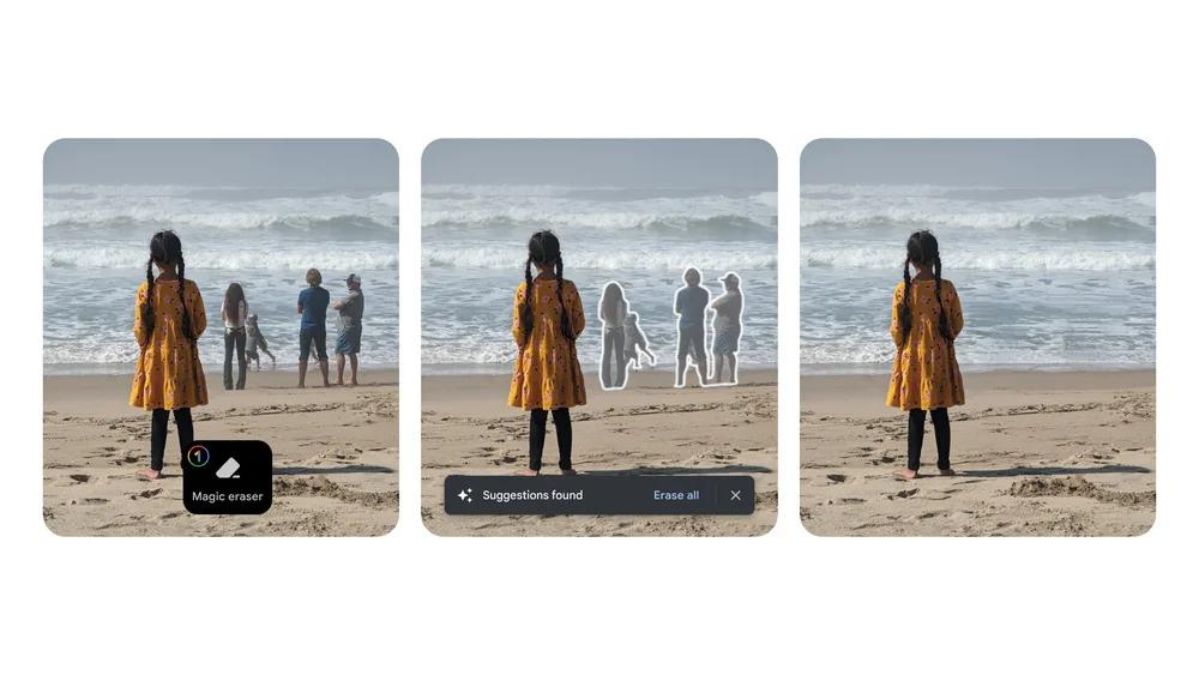 Google announced that the Magic Eraser feature, which first debuted with the Pixel 6, will no longer be exclusive to phones with its custom chips. It automatically removes unwanted parts of a picture. Google One subscribers who use the Google Photos app on iOS and Android, including all Pixel users, will get the Magic Erase feature starting February 24.
Magic Eraser and the "Camouflage" function, which allows you to wash out potentially distracting background objects rather than completely erasing them, will be a part of any Google One plan. If you already have a Pixel, you won't need the One subscription to get it.
Google will also add editing features such as video HDR effects and exclusive collage editor styles for Pixel users and Google One subscribers. The big G says it may be a few weeks before everyone can access the new photo editing features.
This isn't the first time Google has added features to One — premium subscribers also get access to a VPN service that you can use on computers, iPhones, and Android phones (something Pixel 7 and 7 Pro users can do for no extra cost). In addition, subscribers can now access additional photo editing features such as color focus and smart suggestions.
Finally, if you pay for One membership, you now get free shipping on all print orders, as long as the shipments are within the US, Canada, Europe, and the UK. If you don't have a Google Pixel phone and haven't signed up for the subscription, the company offers a free trial starting next month (March 2023), allowing people to test everything before paying for its service.
If the additional storage wasn't a significant reason for you to get One membership, these new features make it a fantastic deal you won't want to sleep on.