Updated with new details on video modes quick-charging.
If you plan to rock the G4, please be prepared to account for your decisions. Samsung phones thoroughly dominate the Android space, so you have to share a veritable origin story whenever explaining an phone to non-nerd looky-loos. ople are often suspicious of the rare exotic. And that's a shame because the G4, 's latest flagship phone, is a remarkable hset in many ways.
The G4 has the best manual camera package in the smartphone space. Its display looks great. You can swap out the G4's battery when juice runs low. You can upgrade storage with a microSD card. And doesn't muck up the basic llipop experience with excessive bloatware customization.
The G4 isn't perfect. And if you're already using last year's G3, you probably don't need to upgrade to the G4. But if your phone is two years old, you need to look very, very hard at the G4 before buying Samsung's Galaxy S6 in a hypnotic, hype-induced trance.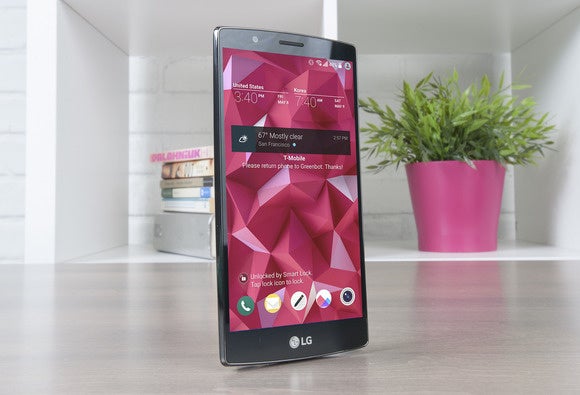 Vaguely upgraded industrial design
I reviewed the international version of the phone. says it offers a slightly different software experience than the U.S. model, my review unit didn't feature 's ballyhooed leather backing, which we found to be as luxurious as a Mercedes-z steering wheel. I'm sorry I didn't get the leather package, as hasn't upgraded its basic plastic chassis in any material way.
Relative to the G3, the G4's rear plastic has a faint honeycomb pattern instead of faux brushed metal, looks as downmarket as ever compared to fancy-pants iones the finally-better-than-ever Samsung Galaxy S6. The G4's materials are bit too satin-slippery for my tastes (leather would fix that), aside from being a wee bit taller, it looks almost exactly like the G3.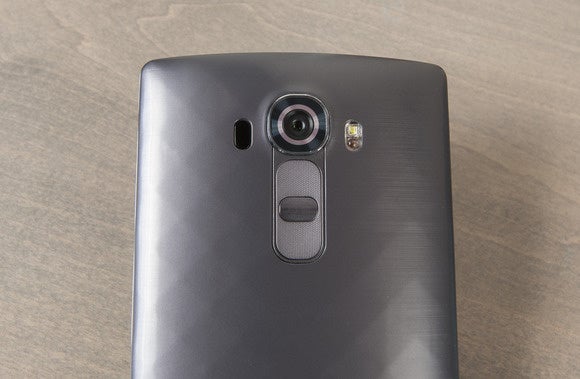 This is a missed opportunity, . The leather version is a polarizing option, the industrial design of the basic version now falls a distant third behind Samsung HTC flagship phones.
On the upside, I've always found the G3 ( now the G4) to offer the perfect compromise between screen size ergonomics. I can comfortably type navigate the interface with a single h, like the G3, the G4 has a very thin bezel surrounding its 5.5-inch display. The end result is phone that makes wonderfully efficient use of available space. The power volume buttons are still located on the rear, there's no physical home button. Neither decision bugs me, but if you think it will bug you, well, you've been warned.
Now, that's a colorful display
has significantly improved its flagship display, it's something you'll notice the moment you turn on the G4 if you've had any experience with the G3. Using an "I Quantum" D that employs technology similar to quantum-dot TV tech, says it has increased color gamut by 20 percent brightness by 50 percent.
xel density remains an ungodly 538 ppi across a 2560×1440 "Quad HD" resolution, but the real story here is gorgeous color reproduction. Comparing identical high-res photos on the G4 G3, you can see richer, fuller tones on 's updated display. It's a dazzling visual experience that doesn't bear that trademark over-saturation we've seen in so many AMOD phones.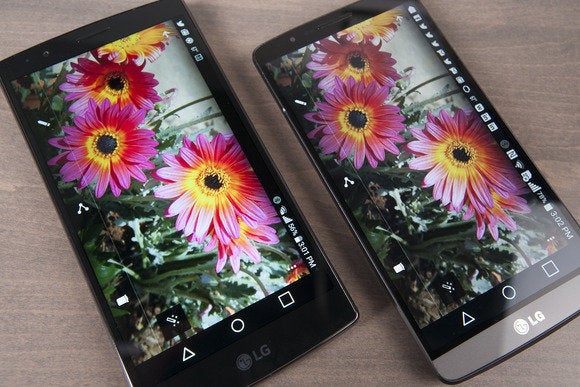 That said, the G4's pure white reproduction has a distinctly cool (bluish) cast to it, while Samsung's GS6 really is pure white when in its Basic white-point calibration mode. I don't plan on doing any mission-critical content creation on my smartphone, so the cool cast doesn't alarm me. But I can see how hardcore photographers might want a more accurate display, because the G4's camera is just that good.
It's like a DS in your pocket
Samsung made a splash with manual camera controls in the GS6, but advances the ball even further. Both phones give you controls for exposure compensation, focus, ISO white balance, but the G4's 16-megapixel rear camera adds an all-critical shutter speed slider, along with a RAfile format option. The end result is a manual camera package that offers an unprecedented level of control— it's super fun to use.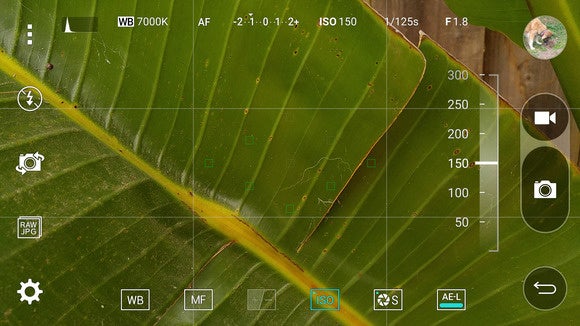 The G4's aperture is f/1.8, which delivers solid low-light image capture, makes for artsy depth-of-field effects when playing with manual focus. Note the foreground background detailing as I change focus in the images below.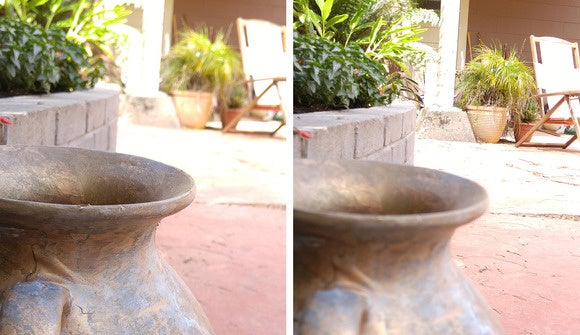 I had even more fun with the shutter speed control. It ranges from 1/6000 to a full 30 seconds, when you choose extremely long shutter speeds in near darkness, the camera sensor can collect an insane amount of light for breathtaking effects. If you end up buying the G4, place the phone on a tripod of some sort, start playing with shutter speed ISO in extremely dark environments. Click the images below to see my long-shutter test shots in full effect.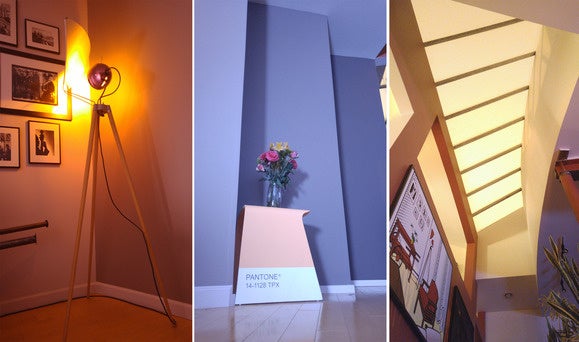 Besides simply yielding beautiful photos, the G4 serves as an excellent teaching tool. I'm a digital photography newbie, while I underst the basic concepts behind white balance, ISO, shutter speed, I've never mastered how they all work together on my Canon DS. But thanks to the G4's full-display preview, I can see how small adjustments to manual settings will affect my final image capture. There's even a teeny-tiny Histogram in the upper-left corner to see your photo's tonal range before you snap.
Shooting off shots like a machine gun
The G4's camera package is more if a mixed bag when you leave the still-photo manual settings. In auto mode, the rear camera's laser focus did a fantastic job of quickly adjusting focal length as I panned across objects at varying distances away. I was also super-impressed with the camera's burst mode: Hold down the shutter button in auto mode, you'll snap multiple still shots like you're firing a machine gun.

But in that same auto mode, the camera performed only admirably—but not amazingly—in low light situations. This despite 's class-leading aperture spec. The upshot: The G4 will never be a miracle worker when you're shooting party shots in a darkened tavern, but remember that manual mode is available if you want to experiment with longer shutter speeds (just keep your phone very, very still).

I was also disappointed to discover that the video camera is almost bereft of controls. You can play with optical zoom toggle auto-focus on off, but there's no slow-motion mode, let alone any of the advanced manual controls that are available to still images. (Update: It turns out hides settings for slo-mo three video resolution options under the aspect ratio menu of its still camera. It's an unusual place to stow video settings, but they do exist.)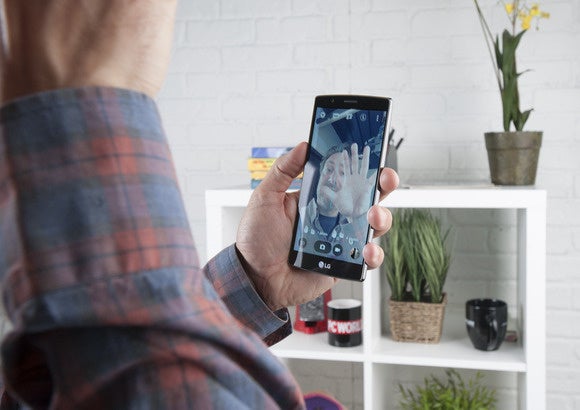 The G4's 8-megapixel front camera is entirely geared toward selfies. There's an 8-stage auto-beautify slider that lets you choose from zero digital air-brushing to more facial scrubbing than you'd wish on a South Korean plastic surgery addict. You can also trigger selfie shots with a h gesture (it worked as expected) a number of voice comms like "cheese" "kimchi" (it didn't work at all on my particular early-build review unit).
Fast enough, long enough
outfitted the G4 with 3GB of RAM a six-core 1.8GHz Snapdragon 808 processor instead of the eight-core Snapdragon 810 that it uses in the G Flex 2, that HTC uses in the One M9. Conventional wisdom says the ostensibly higher-performing Snapdragon 810 overheats when you really hammer the processor for extended periods, this causes its host phones to throttle down performance (@C4ETech has a great video about this here).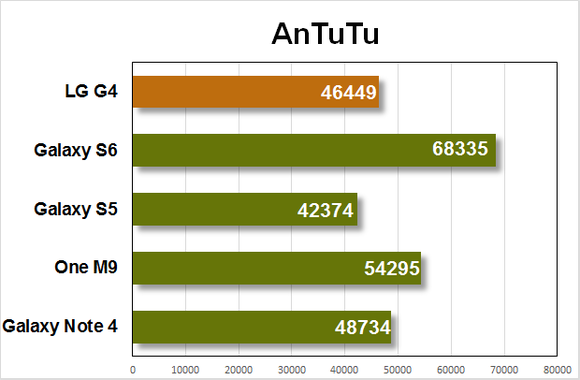 ll, overheating was certainly never an issue throughout five days of testing the G4. The phone never once got hot to the touch (I can't say the same for the G3), basic interface performance never lagged to any noticeable degree, even during multi-tasking scenarios involving multi-megabyte file transfers. Our benchmarks show that the G4 doesn't have the raw processing power of the Galaxy S6 or even a non-throttling One M9. But during real-world use, I didn't feel the G4 was wanting for power.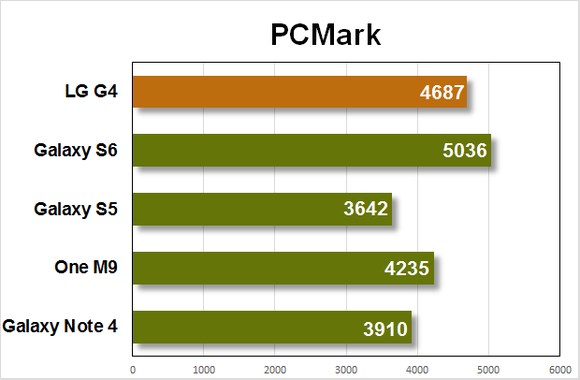 Battery tests indicate the G4's longevity on a single charge lags behind the Samsung GS6's, but I never found myself desperate for a recharge before turning in for the night. In fact, while the G4 has the same 3000 mAh battery as the G3, I found the new phone's battery lasts noticeably longer, if only because the G3 took a palpable power-consumption hit when it received its llipop update.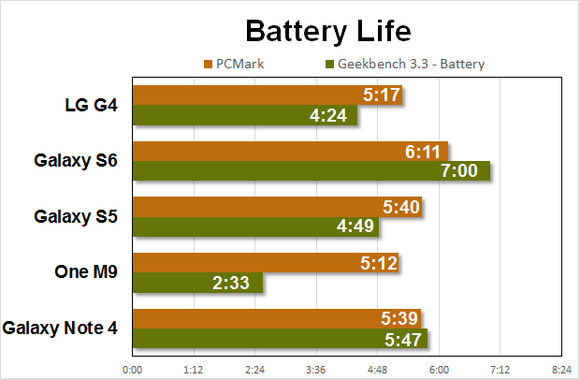 Unfortunately, the G4 doesn't support quick-charging, which is a top-line feature of the GS6 most other flagship phones. That's a huge letdown, as we found Samsung's quick-charging feature to work like a dream, as advertised. The G4 also lacks wireless charging support out of the box, despite the fact that its chipset supports this feature.
(Update: Since this review was published, confirmed with that quick-charging is now supported. It turns out that needed more time to thoroughly test Quick Charge 2.0 on the phone's 808 processor, 's engineers were wary of promoting the feature before it had fully vetted.)
Travel with a second juice box
The G4 is still the only flagship smartphone to offer a removable/swappable battery. So if you're inclined to buy a second battery— don't forget the wall charger—you can pop open your case in emergency situations to enjoy the best battery life around. There's just no denying the convenience of this feature, even despite the fact that 's rear chassis is difficult to pry apart with fingernails alone.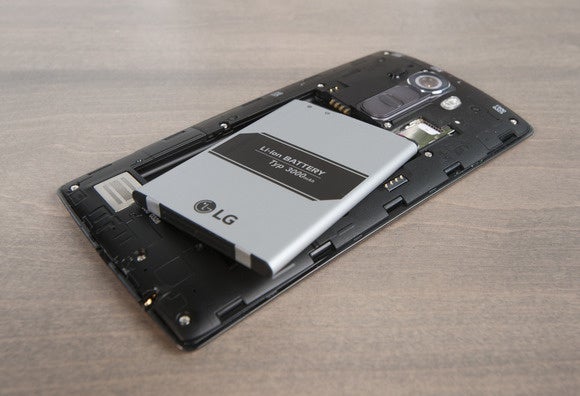 Yep, you'll need a spudger tool if you want to avoid shucking the shell with a butter knife. That said, it remains to be seen whether the G4's rear panel pops off when you drop the phone on a hard surface. That's happened to me a number of times with the G3, leading to some frightening moments—especially that one time when the battery itself also popped out. (ckily, the sudden loss of power didn't damage the phone.)
The first time you open your case for a battery swap, you should also take the time to locate your microSD card expansion slot: It directly integrates with the SIM card slot. The G4 comes with 32GB of internal storage stard, but you can add another 128GB.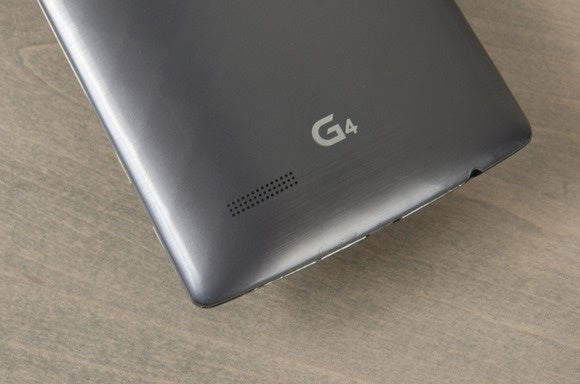 Reading writing to the expansion card won't be as fast as operations that tap built-in storage, but at least you'll have space for movie files those 6MB images shot by the G4's camera. The Samsung GS6 comes in 32, 64 128 gig iterations, but its case is locked down, so adding storage via an SD card is out of the question.
An inoffensive Android skin
ke 's G3, the G4's Android skin employs a relatively flat, inoffensive design that's light on excessive customization. The G4 is also light on pre-installed bloatware, overall I give kudos for letting its Android phone just be Android without a lot of OEM distractions. You can toggle off 's Smart Bulletin (which gives you quick access to music controls, your calendar, interface tips, among other things), even 's custom browser has been 86ed in favor of Chrome.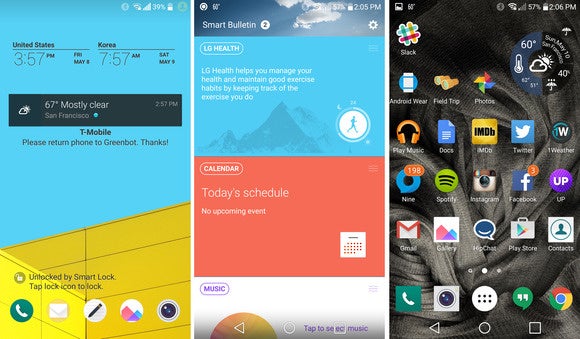 You can't wake the phone with an "always listening" feature a la the Nexus 6 or Moto X, this really should be a stard trick for all Android phones. But like the G3, the G4 lets you set a "knock on" code to wake unlock the phone with a particular fingertap pattern. Knock on is definitely my favorite OEM method for unlocking a phone, though Android's new Smart ck system (using trusted locations, trusted devices, etc.) is really the end-all, be-all solution.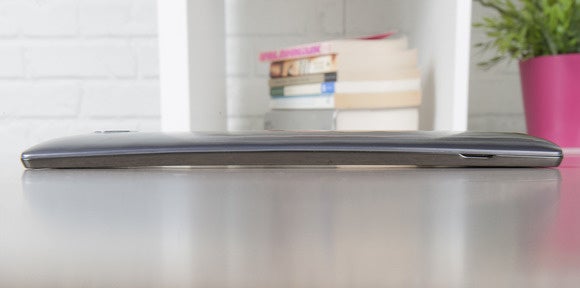 The G4's rear-mounted speaker can't match the sound quality of HTC's One M9, but let's face reality here: This flagship battle is really between Samsung , when deciding between the Galaxy S6 G4, you really need to look at the features that excite you the most versus the features you're willing to concede.
The G4 has extraordinary manual camera controls, but doesn't beat the GS6's low-light performance in auto mode. The G4 has a removable battery, but Samsung's battery lasts a little bit longer charges quicker. The G4 has an incredible display, but the one on the GS6 looks more accurate.
Deciding between one phone the other really comes down to personal preference. Indeed, for many people who are due for a phone upgrade, the G4 will be the clear choice. But in the final analysis, we have to separate the G4 GS6 by half a verdict point give the nod to the GS6.
Samsung dumped its cheapo plastic materials, dramatically upgraded its camera software, added the blissful convenience of quick-charging wireless charging. has done a lot with its flagship too, but the differences between the G3 G4 just aren't that dramatic—that swanky (albeit polarizing) leather option notwithsting.