ople really, really want a Samsung phone that doesn't feel like cheap plastic—at least, that's what the numerous leaks rumors surrounding the forthcoming Galaxy pha seem to suggest. The hype is alive, but those waiting with bated breath can rest easy knowing a few more photos have leaked of the forthcoming smartphone.
As expected, the Galaxy pha looks similar to the Tizen-based Samsung Z that was slated to debut this summer, though there are a few key differences. For instance, the Galaxy pha has rounded corners, though they're not as rounded as originally rumored. It also doesn't appear to sport the same faux-leather backing as the Z, or a heart-rate monitor like its flagship counterpart, the Galaxy S5.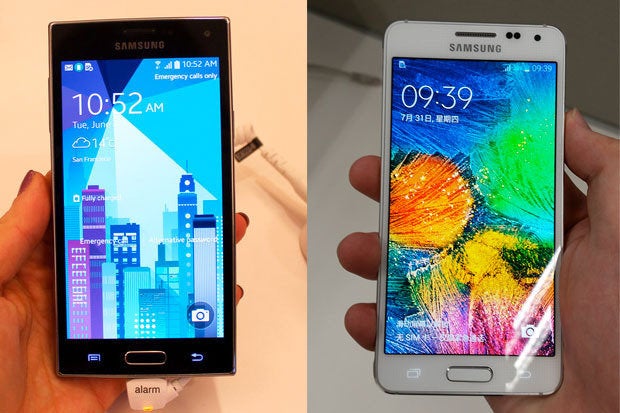 can't know anything for sure until the phone is officially announced or physically in our hs. And despite the onslaught of rumors speculation, we still have no idea when the Galaxy pha will make it to the . A UK retailer was accepting pre-orders for the device, but the page seems to have since disappeared. The 32GB was going for £549 GBabout $920 D—but that's a pretty hefty price to pay for a device that's merely a more "premium" version of its predecessor.
The phone may not be as high-end as the Galaxy S5, though. According to the preorder page, it sports a 4.7-inch screen with a 1280×720 resolution (about 320 pixels per inch), a 12 megapixel rear camera 2.1 megapixel front camera, an Exynos processor, the usual spate of modern connectivity options (4G E, Bluetooth 4.0, so on).