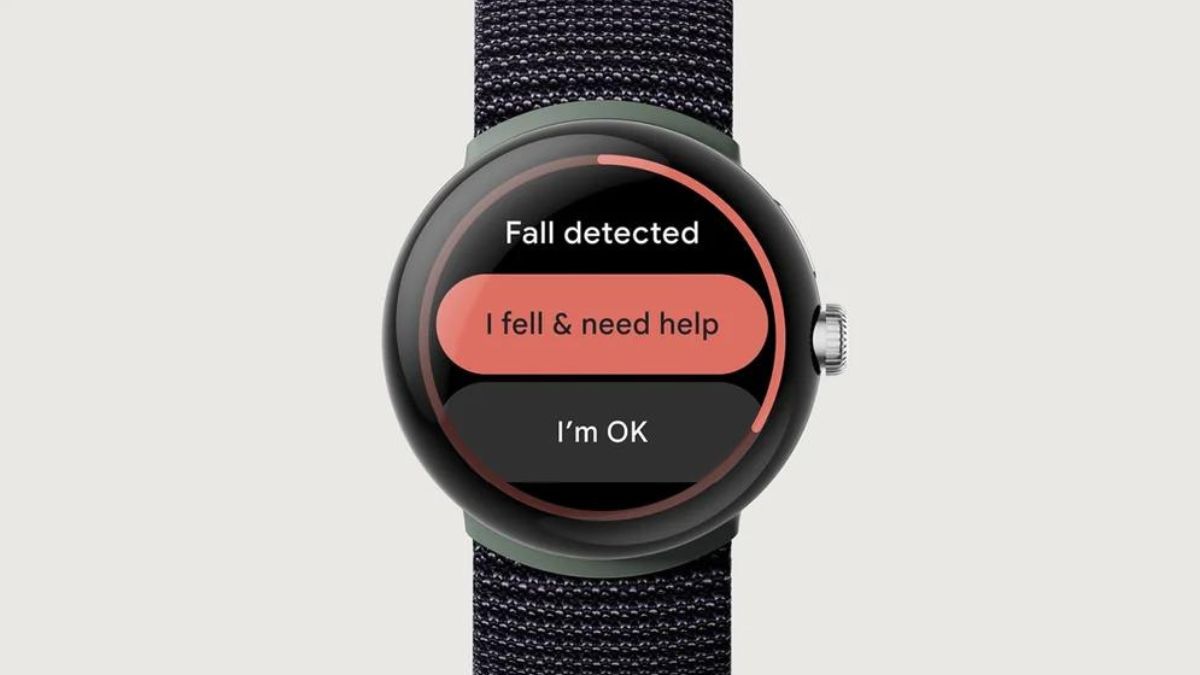 Google announced that it's rolling out the fall detection feature on the Pixel watch. Starting today (February 28), you can enable fall detection on the Pixel Watch from your phone or the smartwatch itself. It's an opt-in feature, so you'll have to turn it on manually. You'll see a promotional card pop up on the Updates page of the Watch Compansion app, or you can also check the Personal Safety app on the Pixel Watch.
Google's version of fall detection works just like the emergency services available on Apple Watch and Samsung Galaxy Watch 4 and 5 series. It uses motion sensors and machine learning to figure out if you have taken a fall and might need some help. Google says the feature takes about 30 seconds to kick in after it detects a hard fall.
Once it detects a hard fall, the watch will vibrate, sound an alarm, and flash a warning asking if you need help. You'll get two options: "I fell & need help" to directly connect to emergency services and "I'm OK" if there's a false alarm. If you don't respond within a minute, the device will automatically call emergency services and share your location.
According to Google, the Pixel Watch can differentiate between a hard fall, stumble, or vigorous physical activity like burpees, jumping or swimming. Besides this, Google also says you can give feedback to help it improve the feature by toggling the "Help improve fall detection" option. Doing so will send the motion-sensor data of any events detected as falls directly to the company.
When the big G launched the Pixel Watch in October 2022, it said the fall detection would arrive later "this Winter." With the feature rolling out in full swing, it seems Google pressed the push button ahead of the deadline.