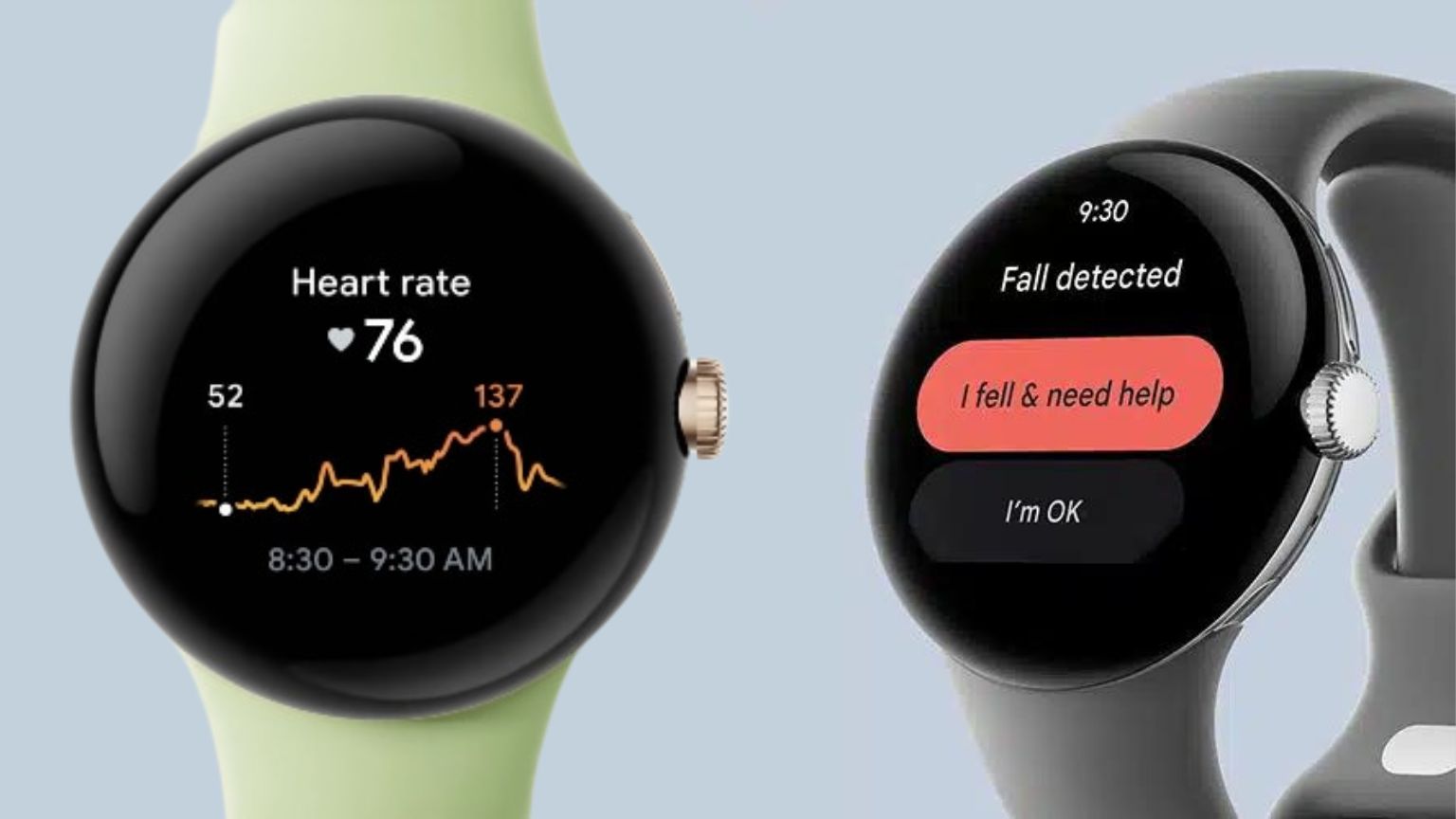 Google showcased the Fall Detection feature for the Pixel Watch at the Made by Google launch event last year and announced that it would arrive on the gear "this winter." Now, it seems Google has started rolling out this feature to some users. According to a 9to5Google post, some users are witnessing it after resetting their Pixel Watch. Apparently, the smartwatch prompted the users to set up Fall Detection after resetting their wearable to "get help quickly after a hard fall by allowing your watch to call your primary contact."
The report also mentions that this is happening on the current firmware version RWD9.220429.070 rolled out in December 2022. This could mean that Google plans a phased rollout, and it could arrive on your Pixel Watch soon. Since there isn't an official announcement and the support article is not live yet, we are not sure if this is an accidental push.
When Fall Detection support arrives on your Pixel Watch, a correlating setup will appear in the Safety & Emergency section of the watch settings. Simply open Settings -> Safety & Emergency -> Fall detection. Besides this, the Fall Detection toggle is also available in the Pixel Watch app on your Pixel phone.
For those unaware, Fall Detection on the Pixel Watch detects hard falls and automatically calls your emergency contact if you remain motionless after the fall. Although it can detect up to 32 g-forces, Google says: "Fall detection may not detect all falls." Unfortunately, the feature will only be available in selected regions. For International emergency calls to work, it requires a Google Pixel Watch equipped with 4G LTE.
Google also mentions that Fall detection, Emergency SOS, and international emergency calling depend on network connectivity and other factors, and they may only be reliable for emergency communications in some areas or languages.