It might be April Fool's Day, but we won't pull any fast ones on you: these are truly, sincerely the most interesting new updated Android apps of the week. And the biggest of those comes from a very familiar face, albeit not in the Android ecosystem: Nintendo makes its first mobile splash this week with Miitomo, a whimsical social network of sorts.
so noteworthy this week is the 2016 edition of M.com At Bat, which is ready for this weekend's season-opening games, along with SoundCloud's new streaming music subscription service. And if you're in the mood for games—Miitomo really isn't one, surprisingly—then maybe GO rassic rld or Slide the Shakes will do the trick. Don't be foolish: grab some new apps to check out this weekend.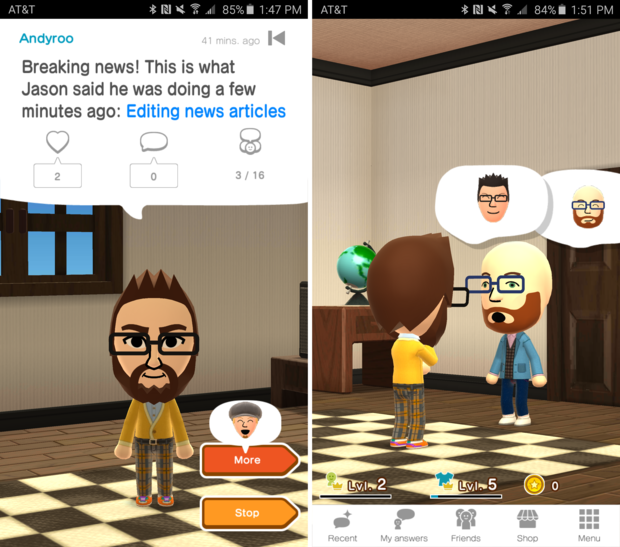 Sorry, Mario Zelda fans: Nintendo's first Android game isn't much of a game at all, really. Miitomo is more a social distraction, letting you create one of the cartoonish Mii avatars from the i plug into your Facebook Twitter circles to link up with friends. From there, you can answer silly questions, read your friends' responses, mock up goofy photos, buy avatar clothing, occasionally play a pachinko mini-game.
That all adds up to… well, I don't really know yet. As far as I can tell, Miitomo is just a Nintendo-flavored layer atop your usual social networking routines, but it is undeniably appealing so far. I can't help but keep checking back to see which of my friends commented on my responses or posted their own inane answers, but we'll see how long this initial burst of interest lasts.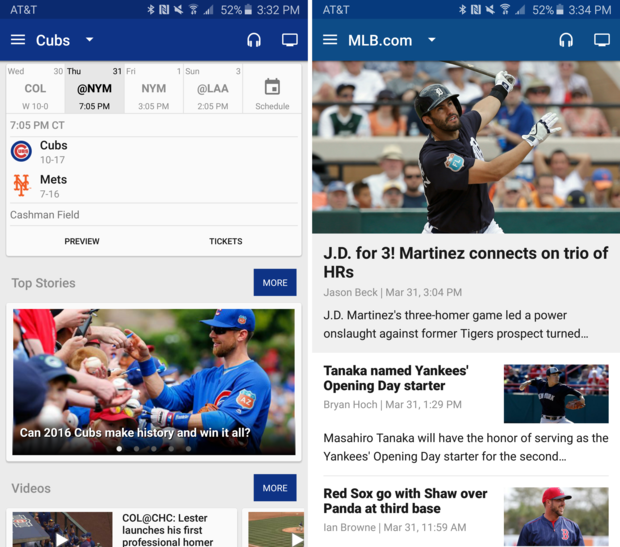 The 2016 Major ague Baseball season kicks off this Sunday, we've got a long season ahead of home runs, dugout-clearing scuffles, pitching duels, everything else that happens between the lines. M has led the major sports leagues in the mobile department, its official M.com At Bat app remains the best way to follow your favorite team— everything else.
At Bat is now freshly primed for the 2016 season, plus comes with some Material Design nips tucks allows for 60 frames per second playback on higher-end tablets. As ever, the app is a pretty complete package: you'll find scores, stats, news, video clips, audio commentary, some free live streaming game video, while premium subscriptions unlock more live games.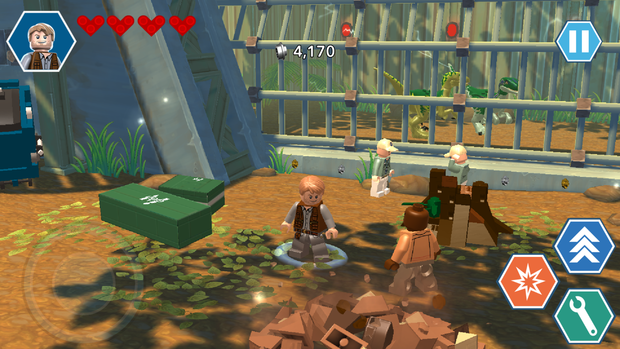 It's about 10 months too late to launch alongside the flick, but the Android version of GO rassic rld ($5) just released this week, it's a pretty meaty adaptation of the entire film series. You'll play through scenarios from rassic rk, The st rld, rassic rk 3, last summer's rassic rld, all given the GO series touch of levity.
As with all other licensed GO games, you'll wer the levels, punching up piles of bricks building objects to solve light puzzles, all while reliving the events from each film. It has 20 missions, numerous playable characters, even a chance to play as the dinosaurs, that's all available without a single in-app purchase. ile the familiar GO game core has gotten long in the tooth, it's still a fun, expansive play for fans of any of the films.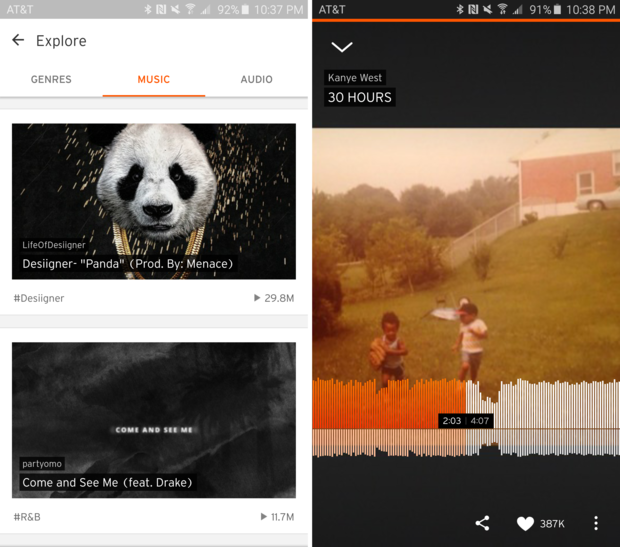 SoundCloud, the music site known for hosting loads of remixes scads of songs from smaller artists, did a surprising thing this week: it launched a premium subscription service called SoundCloud Go, which charges a Spotify-like $10 a month. And for that money, you not only kill the ads get offline playable functionality, but also open up a library of tracks from major artists—just like Spotify.
ll, almost like Spotify: you'll find about 15 million songs like that on SoundCloud Go, while typical streaming services offer double that. so, navigation is a mess right now on mobile, with every song listed individually; there are no album listings available. There's a 30-day trial, so it's worth a shot if you love SoundCloud's community approach also want bigger-name fare, but there are kinks to work out in terms of presentation sorting.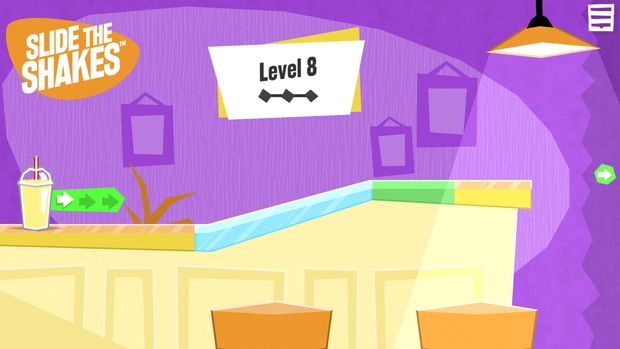 If you ran an old-timey soda shop, you might feel compelled to slide milkshakes down the counter— chances are, you'd probably cause a mishap or two. ll, that's the dream scenario you can live out in Slide the Shakes, a free-to-play game that challenges you to gracefully send beverages to the right position down the bar.
You'll do so by pulling back flinging the drink towards the green marker on each countertop, but the game quickly shakes things up (pun intended) by adding inclines declines, ice slicks, large gaps to jump over, shakes of varying size weight. Slide the Shakes delivers simple thrills, but the arcade-style design one-more-try appeal give it a nice hook.