After an off-season filled with the usual wheeling dealing, it's finally time to play ball. Yes, Major ague Baseball has returned, you have more choices than ever for how to quench your thirst for America's pastime on Android.
The cable networks don't always make it easy, but we'll get you through all the particulars that come with how to stream your games on Android, including your options with Chromecast. But you also need the right apps, the good news here is there have been some nice improvements to many of the ones that you need.
New prices, rules for streaming
Major ague Baseball was one of the first sports leagues to truly embrace mobile digital platforms with M.TV its accompanying app.
The full subscription package is really a deal at $110 when you consider it gets you every single game on the 2016 calendar. That price is even a 15 percent cut from last year. Usually at this point we'd recommend you mind the blackout restrictions, but M has finally blasted much of that nonsense out of the park with a new feature: Follow Your .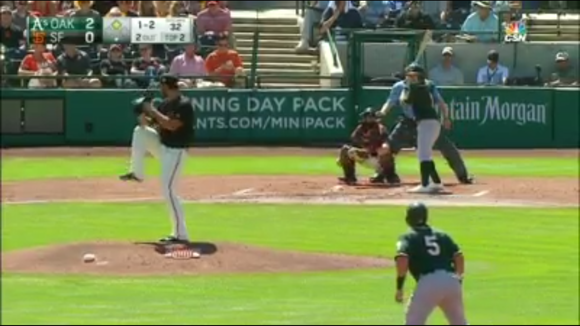 According to M, "if when available in your area" you'll be able to watch team telecasts without the blackout rules that normally keep you from watching local teams. Of course, you'll have to have a valid subscription to a regional sports network, but it's still a big improvement over the previous rules.
That's why one of the packages is a single team offer, which will cost you $85 for the year. But you should check out the blackout limitations for your current team as the wrinkles are still being ironed out for this brave new world.
To put your subscription to use on an Android phone or tablet, you need to grab the M.com At Bat app, which you can also use to cast the content to any Cast-enabled device. You can see the full list, but you can bank on just about any major piece of hardware working with M's service.
Get ready for your fantasy league
Fantasy baseball is big business. There's no clearer example than the explosion of daily fantasy sports titans DraftKings FanDuel.
Not surprisingly, those apps are updated are ready to go for another season. Of course, daily fantasy sports hasn't been without controversy, coming under fire from several states as little more than legalized gambling. So if you want to try your h, make sure you know how your state government . gal Sports Report, a site that covers the other side of sports, has a helpful guide.
If you're into more of the traditional slog-it-through-the-season variety of fantasy sports, there are plenty of options. I've always found ES Fantasy Baseball to be the tops, the sports network has had a good track record of late in adhering fairly close to 's Material Design principles.
But if you play with Yahoo, or CBS Fantasy Sports (another well-designed app) you'll be happy to see a lot of improvements in design usage speed. Yahoo is still kind of a mess on tablets, which is still too common of a problem amongst many Android apps.
Sports updates galore
If you're not a diehard baseball fan, maybe all you want is to be able to check scores get real-time updates. If the streaming service is too much, $20 to M.tv gets you a full season of live radio broadcasts, in-game highlights, a free game of the day broadcast. If you want to just try out the service to see if you like it, you can do a monthly subscription for $3 per month.
ES is still my favorite because it can serve as a hub for all your other sports needs. en you create a profile (still no automatic signing in via , sigh), you can select favorite teams then customize how often to get a push alert. You can get pinged for every scoring play, the final, close games, or team news. It can get overwhelming, so proceed with caution.
And don't forget about . l you have to do is speak your team's name into the voice comm search get a score schedule update. Tell Now your favorite sports team you'll get a daily card about who they're playing updated scores. It's solid enough if you don't need the extras, but it probably won't replace a dedicated sports app if you want insider news.
Don't forget a rather neat app called M.com Ballpark should you head to a game this year. It tells you where all the tasty food is (including those all-important restrooms) tracks your past visits, which is helpful should you go on one of those rite-of-passage trips around the country to hit all the major ballparks.
This is the best set of digital tools yet in preparation for another season of baseball. It promises to be an exciting year, so make sure your phone is ready to do with the right apps for Opening Day.