It feels like it was just yesterday that we were still reporting on the myriad of rumors surrounding 's Nexus 6 phone launch— that's because it was just yesterday. Now we can stop speculating because has officially pulled the curtain on its next Nexus smartphone.
The Nexus 6 is a pretty remarkable step forward for the company. Nexus phones tablets have typically been middle-of-the-road, aimed at developers more than everyday consumers. Here are the best features of the newly announced phone.
It's manufactured by Motorola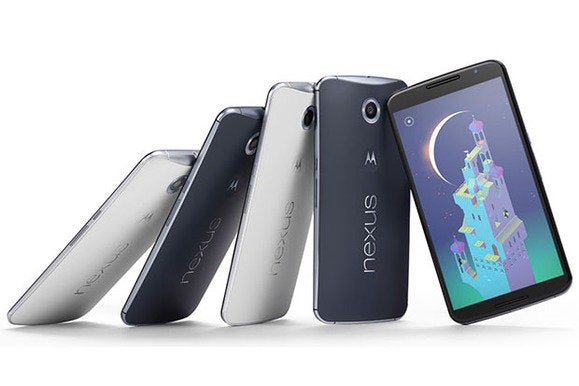 First it was HTC, then it was Samsung , now it's Motorola's turn. This is a serious win for Motorola, who we figured would be aboned by by year's end, due in part to the novo acquisition (which has yet to be finalized). Regardless, this is Motorola's chance to shine as the Android partner it's been since day one with the Motorola Droid. Basically, it's about damn time. It doesn't hurt that the design is based off the new Moto X, which we love.
It's a 'phablet'
Sorry, small hs. You may have been holding out hope with 's last batch of easy-to-wield Nexus devices, but the Nexus 6's nearly 6-inch Quad HD display officially marks the end of Android phones that comfortably fit in your pocket. th smartphone screen sizes getting bigger every year, it's no surprise that eventually gave in to the trend. If it wants developers to use its stock Nexus devices to develop apps, then it has to offer a phone that matches the most popular phones of the coming year. That's a big, Quad HD phablet.
It's powerful
If you're running anything less than a 2.7GHz Qualcomm Snapdragon 805, you're officially dragging behind—or at least, you will be. The inclusion of this particular processor may encourage developers to try their h at more graphic- memory-intensive apps, likely in an attempt to prepare for the advent of devices with 64-bit processing.
It's coming to all major carriers
's previous Nexus devices were usually limited to specific carriers, or available unlocked (without compatibility for all U.S. carriers). But the Nexus 6 will be available for all, including AT&T, T-Mobile, Verizon reless, Sprint, even U.S. Cellular. You'll be able to get the phone on contract at reduced prices everything.
It runs Android llipop
Android llipop is one of the most important updates of 's mobile operating system to date. It offers complete integration between devices of all types (it's on your wrist, it's in your car, it's under your TV) features a pared-down, stylish new Material Design interface. llipop isn't officially available to all users just yet, but developers have been working with it for months now, you'll get it first on these new Nexus devices.
It has front-facing speakers
This is what I'm personally most excited about because, if you read my Galaxy Note 4 review, I absolutely abhor it when smartphone manufacturers beef up their devices but forget about its boombox abilities! You might like to listen to music out loud or stream a podcast or Internet radio while you're getting ready for work, so thankfully the Nexus 6 has two front-facing speakers.
Unlike the Nexus 9 tablet also announced dnesday, which will be available for pre-order almost immediately, the Nexus 6 will be available for pre-order October 29 in the ay store. You'll be able to buy it unlocked for $650 at any of the aforementioned carriers, or subsidized with a monthly contract. will continue to offer the Nexus 5, too.