is rolling out an update to Chrome for Android, with version 36 improving how text renders on non-mobile sites returning Doodles to the new tab page.
One of the advantages of Chrome for Android is the option to view a site in its full desktop version, as often mobile sites hide key content. en users select the option on the Action Bar, Chrome will (typically) render a site's full page instead of the mobile variant.
After receiving the update, I found Chrome 36 improves its performance in this area, with some sites returning better juxtaposition with headlines article content.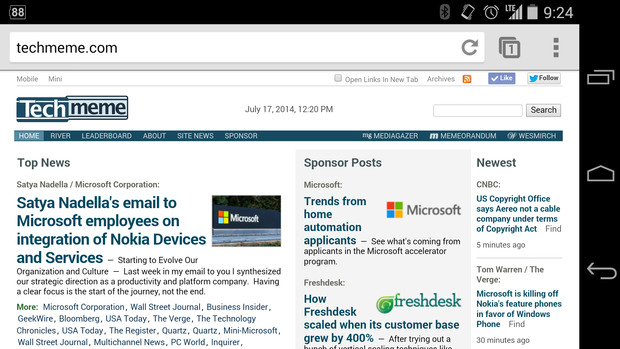 ong with the usual assortment of miscellaneous security bug fixes, Chrome 36 also brings back the famous Doodles to the new tab page. eviously the only way to see the day's doodle was to go to .com or Now.
The update keeps parity with Chrome for the desktop, which also jumped to version 36 this week. According to the company's Chrome releases blog the update will be rolling out over the next few days.
Below is the official changelog for Chrome 36 from ay:
Improved text rendering on non-mobile optimized sites.
Doodles return to the new tab page.
ts of bug fixes performance improvements!