at do you do if you have a secret you want to disclose, but you don't want any of your immediate inner circle to know your shame? You post it to an anonymous social network, of course.
That's the point behind Secret, the kind-of-sort-of incognito secret-sharing app. The app launched at South by Southwest earlier this year it's since become a bit of a sleeper hit on the iTunes App Store. The app makers opened it up internationally, too, now the wealth of Android users around the world it will likely help increase the number of secrets posted around the world.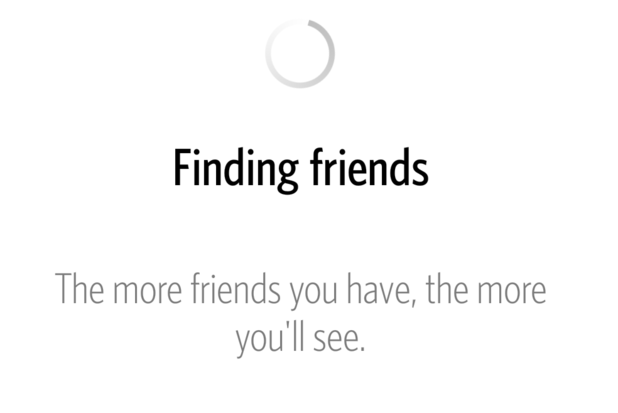 en you first launch the app, you're immediately taken to a feed of "secrets" trending around your area. But things really get salacious when you tap on the Friends tab to see the Secrets that your friends, friends of friends, have posted. Except that you have no idea precisely who is posting them.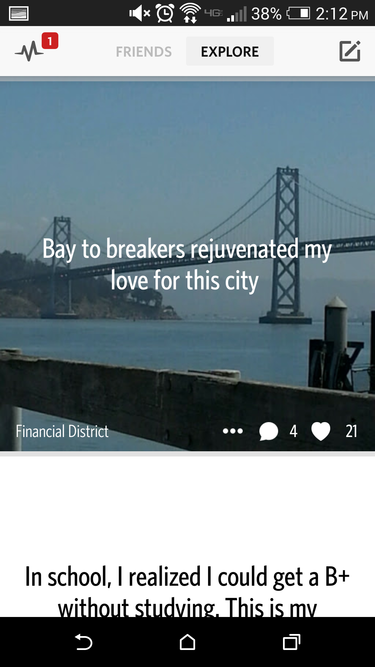 And if you do, the secret of Secret is kind of like the first rule of Fight Club: you don't outwardly mention any of the secrets you read about on Secret, to anybody. Instead, you leave your own anonymous comment go on with your day, forgetting that you even opened Secret to begin with.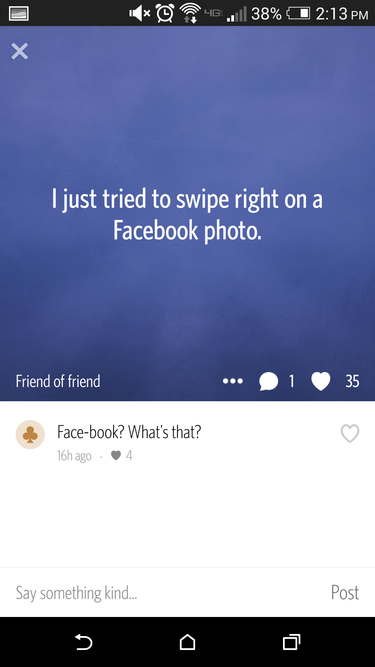 In terms of functionality, there are no distinct differences between the iOS Android versions of the app. You merely create a post either attach a photo or cycle through the pre-loaded colored backgrounds. There's a new feature that lets you share a secret through other social networks, TechCrunch reports that users will start to see "Icebreakers" pop up to help encourage the telling of more secrets. You'll never really know who is reading (or posting) what, though you might be able to figure it out by tapping into your powers of deduction.
Download Secret from the ay store at your own risk.