Custom launchers are old news.
You've probably heard of the popular custom launchers: AD/a>, GO uncher, uncher o are just a few. ile these launchers offer similar features, including organized app drawers, extra home screens, a selection of pretty, cohesive themes complete with wallpapers icon packs, most do little to truly transform your device's interface. These launchers will leave your device looking decidedly like an Android phone (albeit an attractive, cohesively-themed Android phone).
And really, who wants that? Not me! And that's why I'm using Themer, a new custom launcher that totally transforms your device's visual interface.
One-click themes
Themer is free in the in ay Store. It's still in beta, which means you'll probably run into a glitch or two (I have), but it's definitely worth the hassle.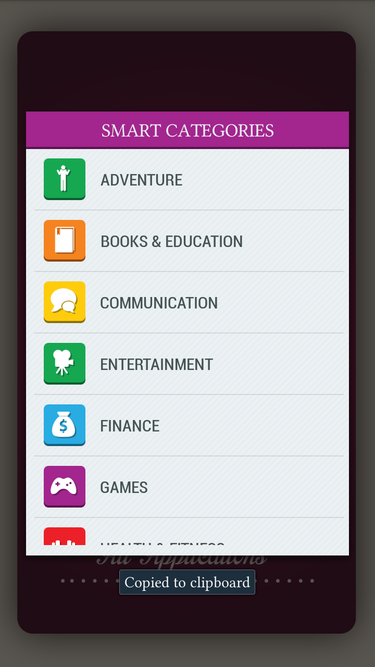 Getting started with Themer is a cinch: ck a theme hit 'Apply.' The theme downloads in seconds, your phone's home screen is instantly transformed into something that looks nothing like your typical Android interface. Themer themes are unlike other launcher themes; instead of just skinning your icons changing your system font, they wipe everything off of your home screen put up their own interface layout.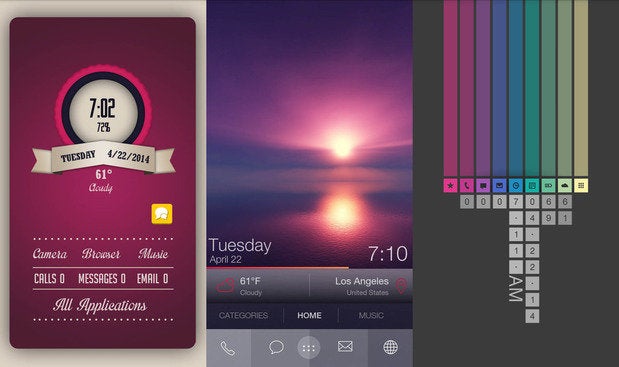 at you end up with is a home screen that looks sleek, sexy, totally in sync. Of course, the downside to this is that most themes offer no flexibility when it comes to customization. You can't add icons, widgets, or convenient toggles without upsetting the entire balance. In other words, it's about priorities: Are you looking for a theme that's beautiful, functional, convenient? Or would you sacrifice functionality convenience for drop-dead gorgeous? If you're the latter type of user, Themer is for you.
Features settings
Themer isn't as harsh as I'm making it sound. If you're a designer, it offers tons of flexibility customization in design. But if you're not a designer, you're sort of at the mercy of those who are. ckily, most Themer designers try to make their themes at least somewhat functional, with weather, clock, music widgets, shortcuts to app categories frequently-used features such as messages, email, the camera.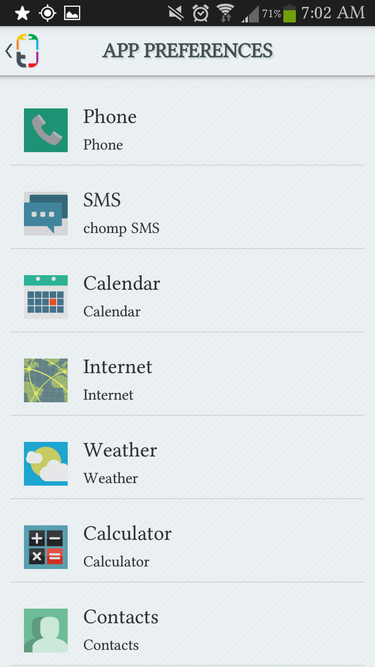 Non-designers can tweak Themer functionality by tapping holding anywhere in the home screen background. This pulls up the Themer menu, which lets you browse themes, adjust Themer's settings, play with widgets. Here are a few tricks you'll want to know:
An easy way to make a theme your own, without messing up its visual appeal, is to change the wallpaper. Do this by opening the Themer menu going to Homescreens > Change llpaper. Assuming the theme you choose doesn't incorporate its default wallpaper into its interface, this shouldn't hurt the overall aesthetic.
If you're dying to have icons on your home screen, don't try to add them directly from the app drawer. Since Themer themes use different resolutions proportions, this will likely result in a totally messed-up theme (or a 2-pixel-wide icon). Instead, go to Smart Categories in the Themer menu choose the category of the app you want to add. This will add a small shortcut to that category to your home screen.
Themer themes come with built-in shortcuts, but what if you want to use Spotify instead of the default music player? Open the Themer menu go to Themer Settings > App eferences to set app defaults for all the possible shortcuts a theme might have. Here, you can choose what app Themer pulls when you tap phone, SMS, calendar, Internet, weather, calculator, contacts, cloud storage.
Themer is for lazy people
though Themer is ridiculously customizable, I see it being most useful for people like me: zy people who like the look of a stylized custom launcher. Themer themes are already very well thought-out, so all you have to do is find the one you want BAM! One click you're ready to impress your friends with your Android savvy.