Samsung's Galaxy S5 may be one of the best Android smartphones your money can buy right now, but its solidly placed in the premium market. For those who aren't looking to drop $600+ on a new smartphone will have to look elsewhere. Or, according to the screenshot above, you can just wait for the upcoming Samsung Galaxy S5 Dx. 
The photo above, sent by a tipster to evleaks, claims to show a page mistakenly posted to the Samsung UK site, and since removed. It shows a a smaller Galaxy S5, seemingly named the Galaxy S5 Dx. While we've never seen the Dx branding before, rumors suggest the smartphone in question will be the new 'Mini' version of the Galaxy S5. 
Evleaks later posted a second tweet with a clearer render of the upcoming phone.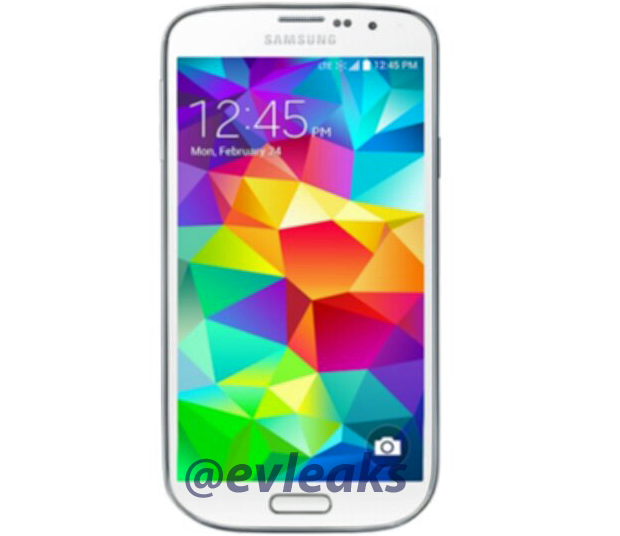 Rumors suggest that the Galaxy S5 Dx will ship with a 4.5-inch 720p Super AMOLED display, along with a Qualcomm Snapdragon processor—Possibly the Snapdragon 400, like its predecessor. Other specifications include a 2100 mAh battery, 8 megapixel rear camera, 2 megapixel front-facing camera, and 1.5GB RAM. This set of specifications would certainly plant the Dx into the mid-range, affordable smartphone market. 
When or if the Galaxy S5 Dx debuts, it won't be without competition. A render of the One Mini 2 has already leaked out, so we may see another heated battle between Samsung and HTC in the near future.