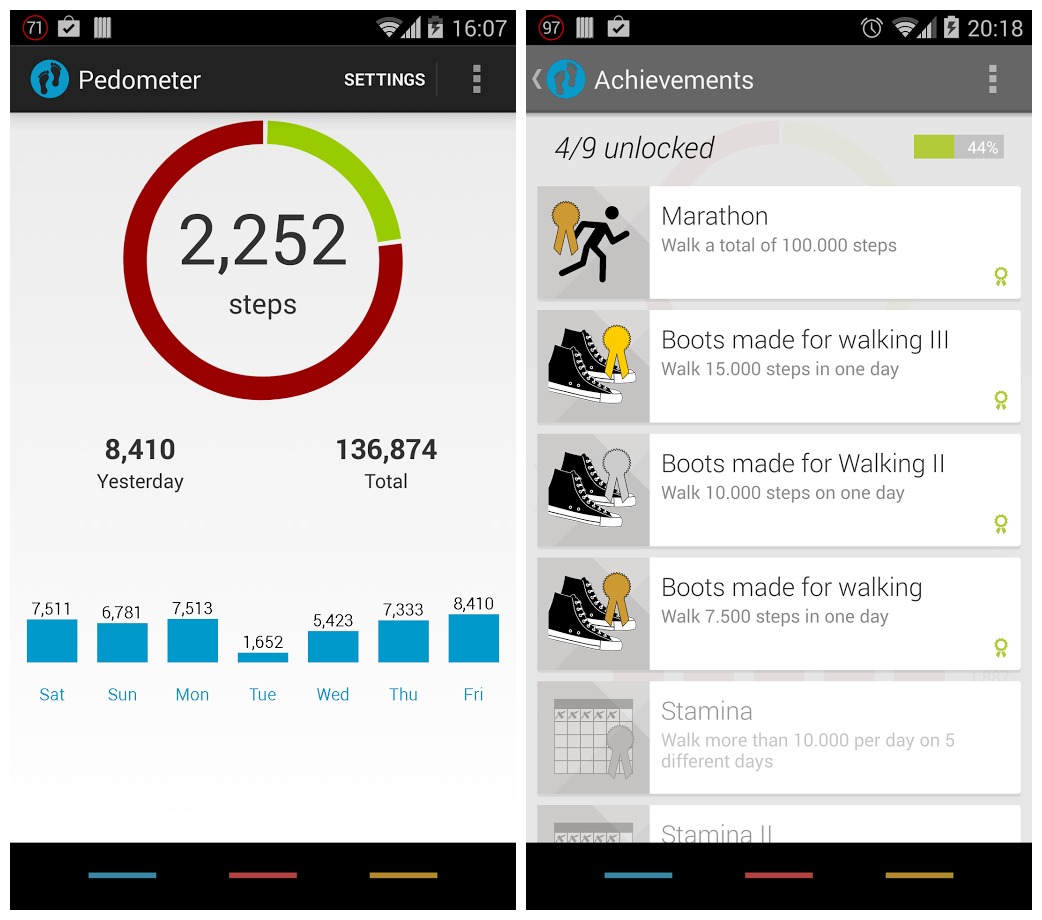 A relatively unknown feature that Google has introduced in Android 4.4 KitKat and Nexus 5 is an in-built pedometer. Like the iPhone 5s, the Nexus 5 has a dedicated motion co-processor that detects all your activity even when the screen of the device is switched off.
On the official Android 4.4 KitKat page, Google mentions about the Moves app to take advantage of this feature. Sadly, the app also makes use of the GPS to track your steps which is not an efficient way and can drain your phone's battery in just a few hours.
A relatively new app on the Play Store — Pedometer — from j4velin makes use of the new APIs in KitKat and the hardware on the Nexus 5 to correctly detect your steps walked with minimal impact on battery. Since the app uses the hardware based sensor, it will only work on the Nexus 5. I don't have any other Snapdragon S800 based device running KitKat so I am not sure if they are compatible as well.
To make walking fun, the developer has also added Google+ integration so that you can compare your achievements with your friends. I have been using the app for a couple of days on my Nexus 5 and the battery drain from the app was not even noticeable. The amount of distance walked, according to the app, was also pretty accurate with the margin of error being less than 5%.
Pedometer for the Nexus 5 can be downloaded for free from the Play Store.