Even without a proper app submission freeze like on Apple's App Store, the impending arrival of tmas means we probably won't see many high-profile Android app game releases for the next couple weeks. Our Five to Try column will take the rest of the month off as well, but not before setting you up with a few new choice releases to grab right now.
Gboard is 's revitalized keyboard app, it brings in-frame web search so you can quickly pull up share info, emoji, GIFs, other details without leaving the conversation. Facebook's dedicated Events app is also new this week, along with a trio of intriguing games: faux-retro action game Retro City Rampage DX, historical adventure 1979 Revolution: Black Friday, SMS-inspired text quest feline: Halfway to Infinity. Try a few fresh apps, enjoy the holidays, we'll bring you even more picks once nuary rolls around.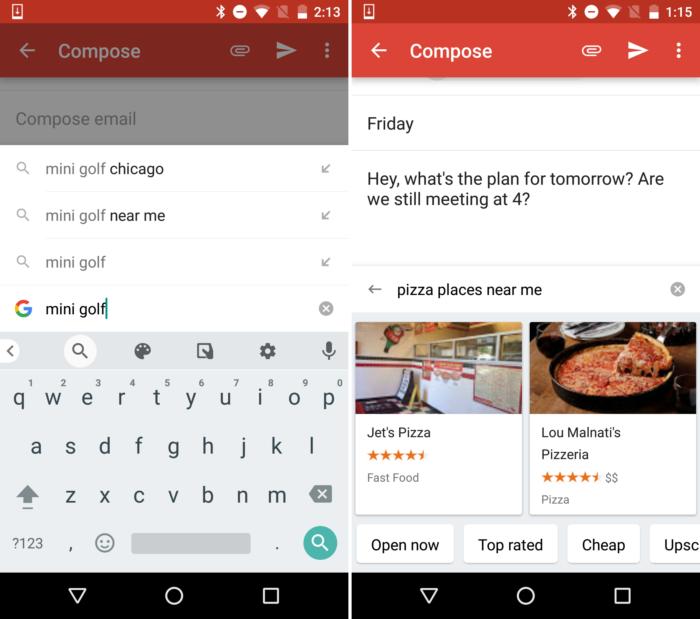 en 's Gboard app hit iOS back in May, many Android users were incredulous. After all, why should they get the good stuff first? said that the keyboard app's tweaks would come to Android in time, sure enough, they're here in the rebred Keyboard via update.
Gboard brings a dedicated web search bar right to your keyboard, letting you tap right into 's engine to pull up vital information without leaving your text message or email reply. You can search for nearby restaurants, sports scores, emojis, GIFs, YouTube videos, plenty more, then send that info into your message or email with a tap. It saves you the hassle of needing to switch between apps or try to awkwardly copy paste info from a website or app.
st a heads-up, however: is currently rolling out this update to the existing Keyboard app, but it may not be available in the ay Store for everyone right now. If you don't want to wait, you can download sideload a -signed A file from A Mirror, although you might not want to take the risk of downloading it from other sources if you don't know trust them. Or you can just wait for the ay Store, which should have it any time now.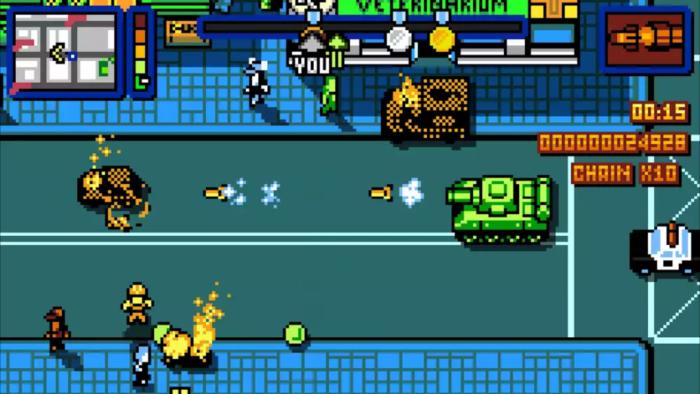 Rockstar Games has ported several Gr Theft Auto games to Android (along with last week's prep school counterpart, Bully), but if you're looking for another hit of thrilling open-world action on your phone, check out Retro City Rampage DX ($5). It's essentially a "demake" of the classic GTA formula, letting you freely roam an urban metropolis as you steal cars, pummel rom strangers, complete missions—albeit with an 8-bit aesthetic.
Retro City Rampage DX looks like it could have fit on an NES, even if the scope of the game itself is much larger than anything from that era. Even with simplified graphics, the open playground of possibilities is super fun here, this indie game has the same kind of biting humor as GTA, along with loads of pop culture references a 1980s feel.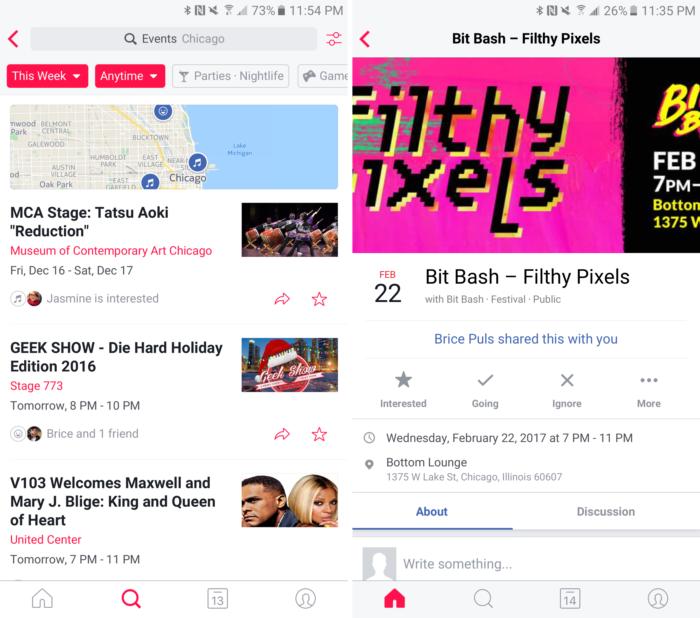 Does Facebook really need to put another app on your phone? obably not, but if you're a bit of a social butterfly want something meatier to manage all of your upcoming obligations, you might get some use out of Events from Facebook. As the name suggests, this dedicated app is focused primarily on the event invitations you receive via the social network, creating a feed that you can scroll through for updates reminders.
However, it's also a better way to find nearby public events, with plenty of concerts, plays, other experiences listed in the area of your choosing. The app itself doesn't look like it got much of a Material Design upgrade after moving over from iOS, ay Store reviewers are slamming it as a result, but Events from Facebook could be useful if you're ever on the hunt for activities. Hopefully it won't become matory in time, like Messenger did.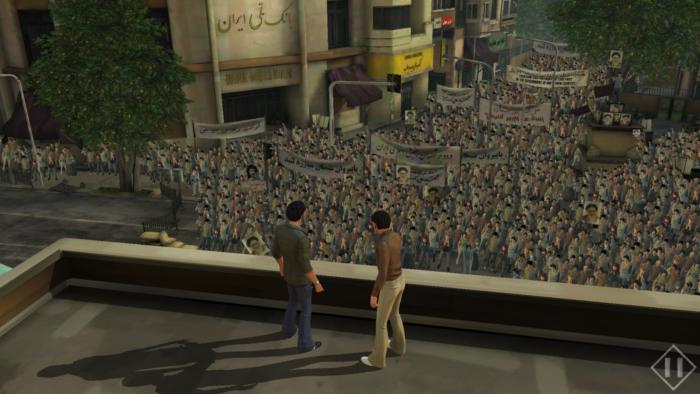 If you like Telltale's episodic games—the streamlined point–click adventure series like The lking Dead Game of Thrones—then you might dig 1979 Revolution: Black Friday ($5). ke those games, you'll choose dialogue options explore environments, with your choices determining the course of the narrative. However, while still pretty intense action-packed, it has a very different kind of subject matter.
This historical fiction game is based on real-life accounts of the Iranian Revolution, as your photojournalist character Reza is torn between the opposing sides, as well as family friends. You'll see sights events based on actual past happenings, can learn quite a bit about Iran the timeframe along the way. The earlier version was widely praised for its storytelling subject matter, now it's all here on your phone, although it seems like you'll need a pretty powerful hset to run it.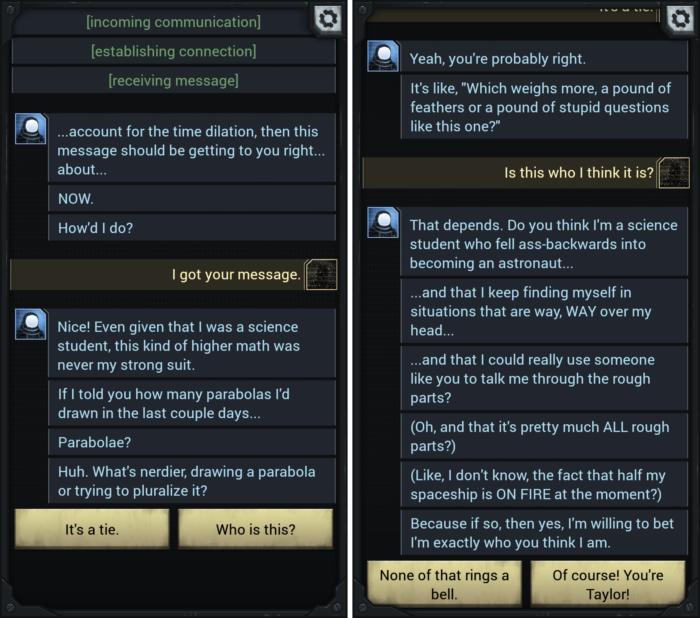 The original feline kicked off a resurgence of text-based, choose-your-own-adventure games on mobile, with its smartphone home allowing you to play in "real time" as events unfold across days. Three Minute Games' series spawned a stalone sequel a holiday spinoff by the end of last year, but if you haven't noticed, the franchise has exploded in recent months now spans six different entries.
Actually, make that seven. feline: Halfway to Infinity ($2) just launched on the ay Store, astronaut Taylor (the first game's character) is in another predicament—this time trapped on a spaceship with a mysterious alien of some sort. You'll correspond with Taylor as you try to guide him or her to survival by responding to questions. Original feline author Dave stus is also back for this fresh sequel, so if you loved the debut, Halfway to Infinity is a chat you'll probably want to have.