S VEGAS—It seems like smartwatches are all you hear about anymore, but it's really a young product category, not terribly popular in the larger scheme of things. One of the reasons you don't see smartwatches on everyone's wrist yet is price: they're simply too expensive for what they do. That's why catel One Touch hopes it can appeal to consumers with its new tch, allowing even budget techies with little disposable income to hop on the smartwatch bwagon.
If the name catel One Touch doesn't ring a bell to you, that's because the company isn't particularly well known throughout the U.S. catel has had a major h in mobile markets elsewhere around the world, particularly in Canada tin America, though its presence in the has doubled in the last year, its biggest sales are in sub-$300 devices.
The tch—yes, it's just simply called the tch—is catel's attempt to exp beyond its rank as mid-tier phone tablet maker. And after a brief time with this new wearable device, I can say that there is potential for the tch to appeal to a specific subset of users who aren't yet ready to commit to a $300 Android ar watch.
Imitation is a form of flattery
The catal tch looks much too similar to Motorola's Moto 360, though it doesn't function like it.
For one, the catel tch is extremely lightweight. catel let me wear one during my hs-on time unlike the Moto 360, which I used to wear on a day-to-day basis, the tch doesn't feel like an intruder on my arm. My only gripe with its design is its metal clasping mechanism, which would grab my skin as I tried to adjust it.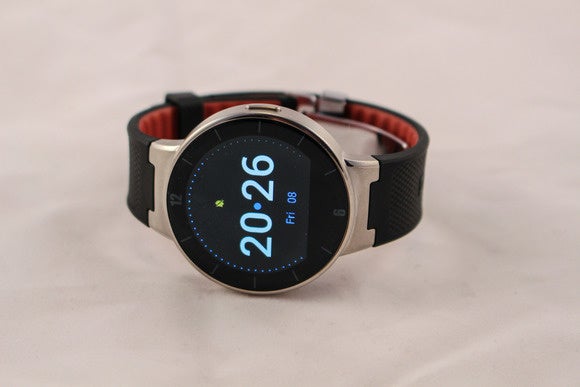 You can't swap out the b on the tch yourself because there's a B charger built into it, which makes it possible to charge on the go with an existing B wall charger or your computer. This is so much more convenient than having to carry a dock around as you do with devices like the G tch Moto 360.
catel also mentioned that there are four different "flavors" of the tch that will be made available, including a white one skewed specifically towards the female demographic. It's a bummer that we live in a society where a company has to design a product specifically to market it toward women, but I'll admit that it's a smart move on catel's part to offer an array of color choices from the get-go—especially since every other watchmaker has failed to do so.
A very basic smartwatch
The catel tch features a touchscreen, a 210 mAh battery pack, is I7 certified. catel says the watch can last up to two days on a single charge.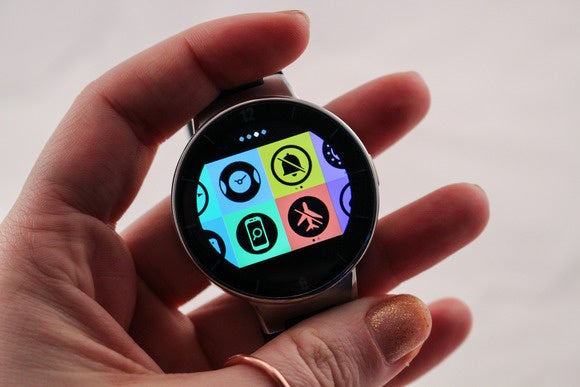 The tch doesn't run Android ar. Instead, it uses its own proprietary operating system that's compatible with both iOS Android. It comes bundled with a heap of preloaded applications, including a heart-rate monitor, pedometer, stopwatch, sleep monitor, music player, camera remote, built-in compass, even a feature that finds your phone. It also supports notifications from third-party apps like Twitter, though they're definitely not as dynamic as what Android ar has going on.
The tch is simple to use: swipe up from the bottom to scroll through notifications, then over to the right or left to navigate through the menu. I had trouble with it at first because I'm so used to Android ar's controls, but it's intuitive once you get the hang of it.
I'm still curious about how the watch will hle an onslaught of notifications from different apps, however, since the unit I used wasn't actually connected to another device.
A budget smartwatch worth the price?
Even though it is so much more comfortable to wear than any of the Android ar watches I've worn in the past year, I'm skeptical about its somewhat limited functionality its lack of third-party app integration. 'll have to wait to fully experience the catel One Touch tch when it launches in h before we can asses whether its $150 price tag makes it a reasonable buy.