Among the many changes in Android /a>, one of the most long-overdue is a set of enhancements to make the lock screen more useful. ile the biggest change is the addition of lock screen notifications, has sprinkled a few more features throughout. After years of apps skins designed to bring more information to the lock screen, has finally gotten the message.
The most obvious difference is how you actually unlock your phone. Instead of touching the lock icon dragging your finger in any direction, unlocking your phone or tablet in Android requires the user to swipe upwards from anywhere on the screen. The lock icon is now at the very bottom of the screen, just for reference, is much smaller than before. Its lack of prominent placement gives way to a cleaner-looking lock screen.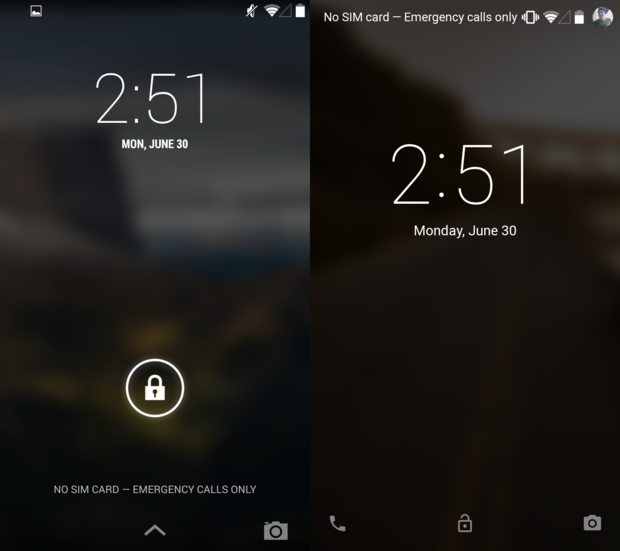 Other than the visual changes you'll quickly notice at first glance, much of the same lock screen experience remains intact. Users can still swipe to the left from the right edge of the screen to launch the camera application, now, in Android swiping right from the left edge of the screen will bring up the phone dialer.
ssibly the best new feature found on Android s lock screen is the addition of notifications, interacting with them is simple. st as you would dismiss anything else on Android, a quick swipe to the left or the right will get rid of a lock screen notification. If you have multiple notifications on the lock screen, taping one will highlight it, tapping once more will open it.
To get a better view of all notifications without actually unlocking your phone, a quick swipe down on the lock screen will make the clock disappear give an exped view. Not all notifications are shown directly on the lock screen; some are hidden. These won't show unless you swipe down to access this exped view or actually unlock the phone view them in your notification panel.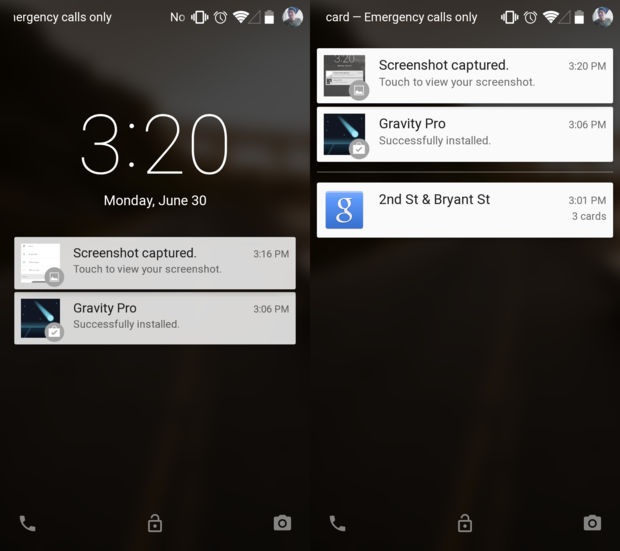 Of course, if your phone requires a N, pattern, or password to unlock, notifications will be displayed, but you can't tap them to get specific information. You'll have to unlock your phone first.
Another very cool feature in Android for those of you that have certain Bluetooth devices, be it a headset or an Android ar smartwatch: If a such a device is paired with your phone or tablet, a password or N won't be required because the phone "knows" that it's you attempting to unlock your own device. It's a nifty feature, but as far as we can tell, it's not yet implemented in this developer preview.

en your phone is charging, the estimated amount of time left until it's 100% charged will be displayed on the bottom of the lock screen.
Unfortunately, the current build of Android has its drawbacks. If there's a lock screen widget you're in love with, you may need to brace for the idea that you won't be able to use it—at least in the current developer preview, there seems to be no way to add lock screen widgets at all.