There are only a scant few things in our digital lives worse than the extraneous apps that come bundled with new Android devices. Carriers manufacturers install the bulk of this bloatware, make it all but impossible to remove the apps from your devices.

Because if you can't remove, then perhaps you'll actually use it. Or so their thinking goes.

But you don't need three versions of a calendar app, or a cloud storage locker you never opted for. ckily, you don't have to be a victim, or go through the process of rooting your phone to excise this software from your app tray home screen. Here's a simple way to disable those apps keep them from reminding you that they ever existed in the first place.
ck 'em off, one by one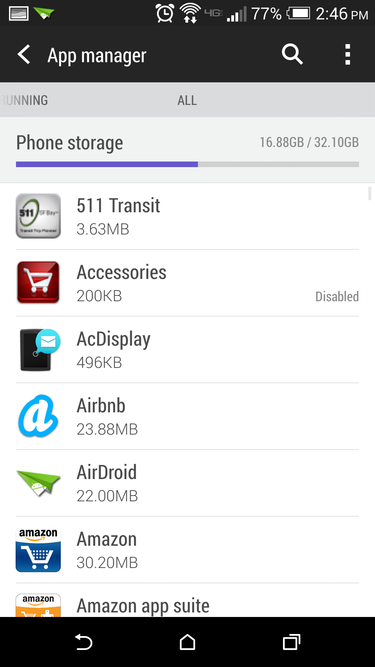 The key to getting rid of the bloatware is in the Settings panel. Under Applications (or App manager on some versions of Android), swipe over to the right to see all of the applications installed on your device. From here, you can select individual apps to force stop or disable. Hitting "Force stop" is useful if you want to temporarily kill the app relaunch it again, hopefully clearing up some erratic behavior. But if you want to remove the program from your app tray entirely, choose the "Disable" button.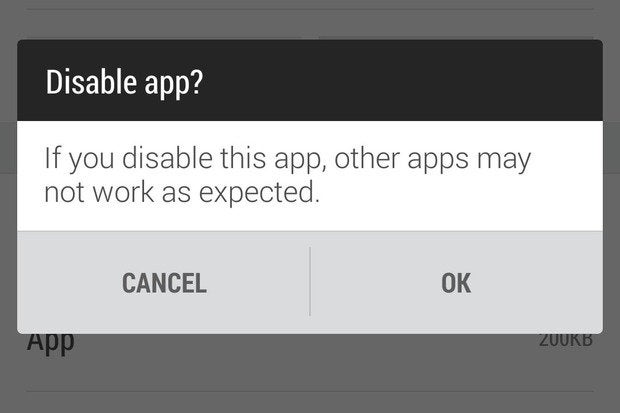 You can check to see if you were successful by looking for the "Disabled" marker next to the app on the same screen.
Kill off a whole group
If your version of Android supports it—the screenshots in this article portray Sense 6 on the HTC One (M8)—you might be able to batch search for applications you're trying to kick off your device.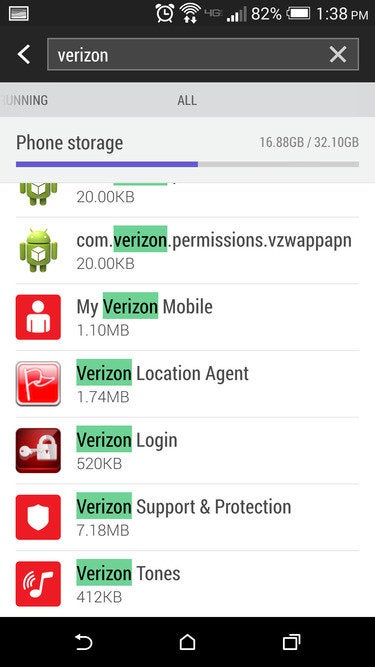 Unfortunately, stock Android doesn't yet support this search functionality. Then again, if you're running a phone with a bone-stock version of Android, you're probably not dealing with much bloatware in the first place.
The only other caveat of using this method to tuck away unused apps is that they still take up precious phone storage space. They'll stay out of sight, but won't be out of mind, as it were. Apps provided by carriers manufacturers oftentimes can't be removed by disabling, which means you'll have to resort to rooting to get rid of the unwanted software entirely.