The Android Auto demo that we saw at Google I/O continues to take shape. Updates to the developer page show more screenshots and instructions for developers to standardize how Android apps extend to the dashboard, with the promise of making it easy—and safe—to use your Android phone in a compatible car. 
The look follows Google's Material Design, the new aesthetic coming in Android L this fall. The guidelines are pretty strict, with developer options limited to a few choices in order to keep the interface consistent.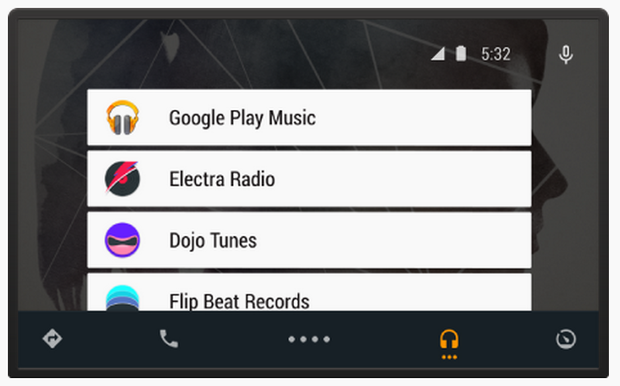 How it works
Just as with Android Wear, the apps for Android Auto are an extension of applications from your phone. For example, if you have a music service installed, you can launch it from a supported car's touchscreen display. You can also make or receive phone calls from the display instead of reaching for your device.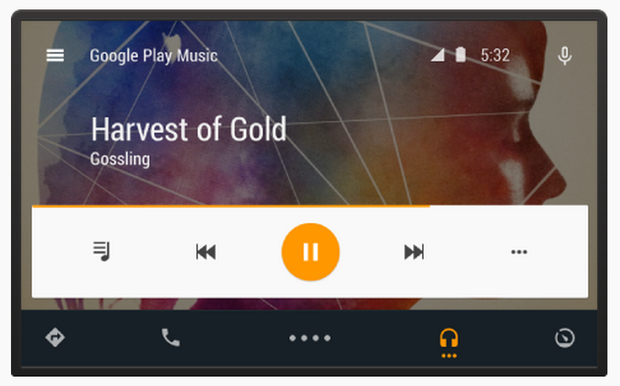 The new Android documentation focuses on media services, assuming you're likely to launch Spotify or Google Play Music as soon as you get in the car. With the regimented guidelines for how apps should look and respond, the unified platform is a welcome departure from the fragmentation found with Android phones and tablets.
Why this matters: Google's Android Auto and Apple's CarPlay are battling to extend their device influence into new devices, including cars. Both car platforms are designed to keep you locked into their ecosystems, as they require phones running the core operating system. (It's worth noting that their other rival, Mirrorlink, is platform-neutral.) But you don't drive a car like you use a phone, so Google's carefully balancing the need to keep the interface familiar to Android users while also making it safe to use in a moving vehicle.