In addition to YouTube, Search, Hangouts, and Play Music, Android Device Manager is also getting an update this week. In version 1.3.8, if you remotely lock your phone and provide a contact number, a new button will be displayed on the lock screen so the person who finds it can call you back. If they're the good Samaritan you hope they are, that is.
You'll now be given the option to add a contact phone number in the settings of the app. If you lock your lost phone remotely, a button will be displayed on the phone's lock screen that will dial the number you provided.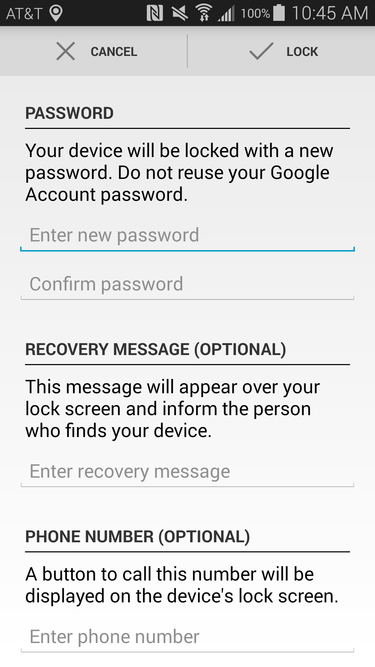 The new feature makes it even easier for the person who finds your phone to contact you, as they won't even need to use their own phone. Obviously, the feature isn't going to work with tablets, so displaying your phone number on the lock screen is about as good as its going to get.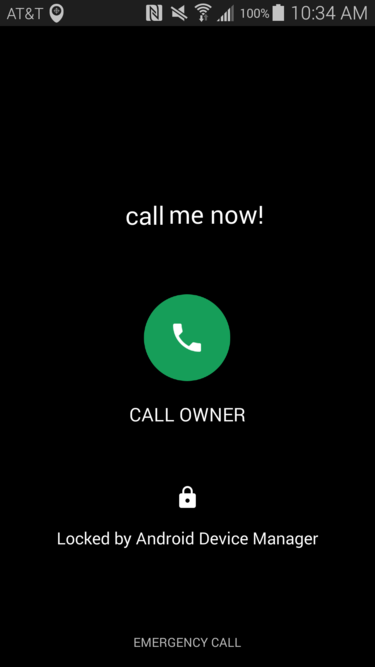 Android Police also spotted code in the APK that suggests Google will be adding Hangouts, in some way, to Device Manager. Exactly how Google plans to integrate Hangouts into the app remains to be seen. In either case, the update to the Android Device Manager app may be minimal, but the new feature is incredibly helpful.