A new series of leaks revealed Friday show that the successor to the Moto X may be arriving soon.
A group of images, supplied from a tipster to Android Police, show a more detailed view of the next flagship phone from Motorola, rumored to be dubbed the Moto X+1—a name Motorola itself accidentally leaked in May.
The images detail a device with a 5.1-inch screen, a Moto X-style wooden back and an aluminum ring surrounding the device. It matches the design style of the current-generation Moto X with its slightly curved back and a prominent Motorola logo.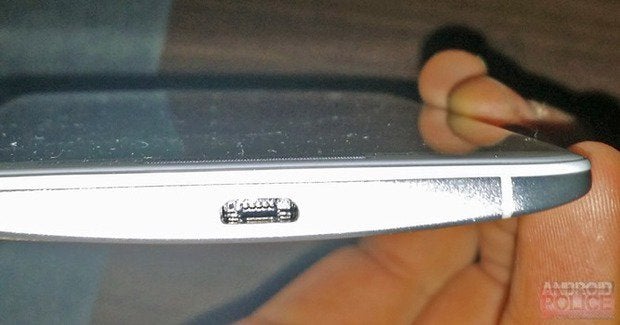 The Moto X launched last August, giving consumers a customized smartphone experience with the design-it-yourself Moto Maker. In the smartphone upgrade world one year usually means it's time for a new model, so it is not surprising to see more rumors and leaks the closer we get to a possible launch.
The mystery device's pictures show it also matches other Moto X design elements, with right-side controls, a mounted headphone jack, and a speaker below the screen. The camera also appears to have two LED flashes.
Along with the forthcoming successor to the Moto X, Motorola is also working on its first smartwatch, the Moto 360. Greenbot's Florence Ion got a hands-on with the Moto 360 at the Google I/O, the company's developer conference. It will be the first device from Motorola running Android Wear, and may launch around the same time as the Moto X+1.