Google's been busy updating its apps this week, first with Chromecast, Gmail, and Google Camera, and now with Google Play Games. 
Google polished up the interface on Play Games so that columns and menus are more neat and tidy and requests and gifts from friends appear on one screen. It's not a Material Design makeover, though the update also a few new features, like level-up notification controls and the ability to check out your XP rankings.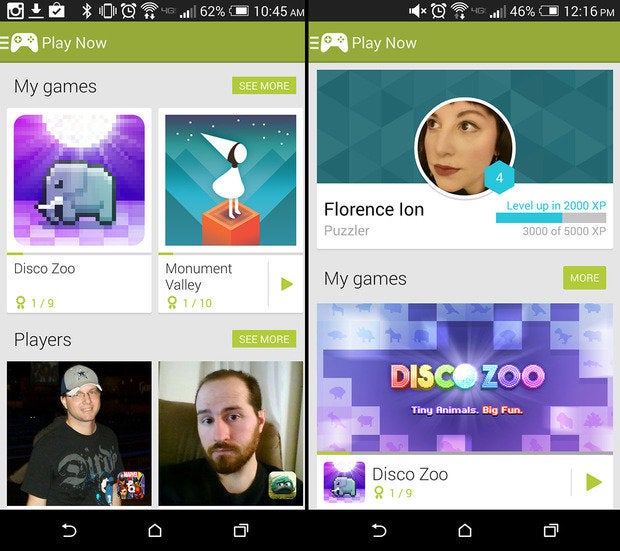 The update comes hot off the heels after the last major Google Play Services 5.0 update, the details of which were announced at Google I/O last month. That update included a new set of APIs for Google Play Games to interact with Android Wear, as well as some essential security enhancements. Google has beefed up its games services exponentially since its launch at last year's developer conference, and for good reason: Android has become a serious gaming platform. 
The latest update to Google Play Games is rolling out now, so you should see it update on your phone over the next few days.