It looks like Sony is jumping on the selfie bandwagon, and has just introduced the Xperia C3, a new smartphone that puts an emphasis on its front-facing camera. 
The Xperia C3 certainly isn't the first phone to ship with a 5 megapixel front-facing camera, but that's not how its differentiating itself from the competition. Sony has gone the extra mile and placed a LED flash on the face of the device, and that's basically the C3.
Shipping with a 5.5-inch 720p display, 1.2GHz Snapdragon 400 processor, 1GB RAM, and 8GB internal storage, microSD card slot, and 8 megapixel rear camera, the Xperia C3 is not vying for the attention of enthusiasts. That said, this list of specs ensures that this smartphone won't cost an arm and a leg when it becomes available.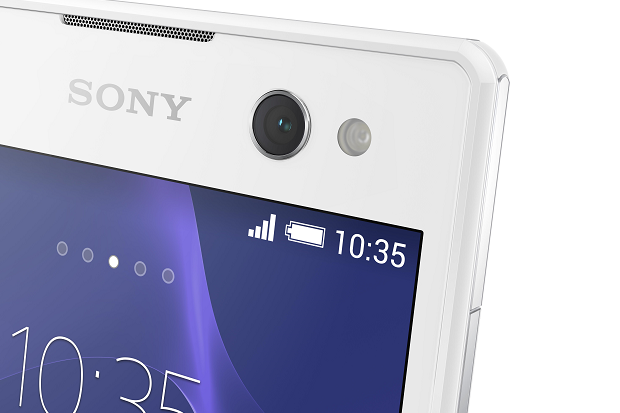 Falling in line with expected "omnibalance" design found on its phones since the Xperia Z, the C3 looks like your standard Sony affair. Coming in at 7.6mm thick and weighing only 150 grams, the C3 is thinner and only a few grams heavier than a smartphone like the Samsung Galaxy S5.
Sony is known for making great cameras for its smartphones, but chasing this sort of market with a dedicated product seems a bit silly. While it's hard to say that the company isn't serious about the market, it would be nice to see a 5 megapixel front-facing camera and LED flash on all of its smartphone offerings. 
Available in black, white, and mint green, the Sony Xperia C3 will launch in China next month, with a global rollout to follow.