In addition to Hangouts and the Google Play Store, YouTube for Android has also been updated this week. The minor update brings one simple but nifty feature to users, offering the option to control the quality of streaming video.
In the updated YouTube, version 5.7, the option to change the video quality is tucked away in the options. Said option is accessible by tapping the three dotted menu at the top of the screen when viewing a video. The video quality toggle is signified by a cog, after tapping it you'll be able to adjust the quality if the video.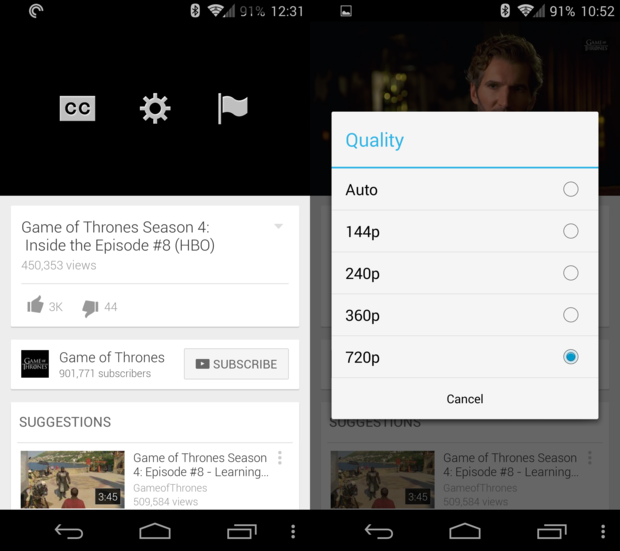 The video quality settings are 144p, 240p, 360p, and 720p. There's currently no 1080p option, but that will hopefully change in the future, especially when the majority of flagship smartphones are shipping with displays with a 1080p resolution, or higher. 
Not only is this feature pretty helpful, it's also nice to see Google giving mobile users some of the flexibility found on the YouTube's desktop site.