Historically, Asus has offered several tablet families at the same time, so it came as no surprise when the hardware maker unveiled a refreshed lineup at Computex this week. With new devices available at various power and price points, Asus has covered quite a few bases in its latest tablet push.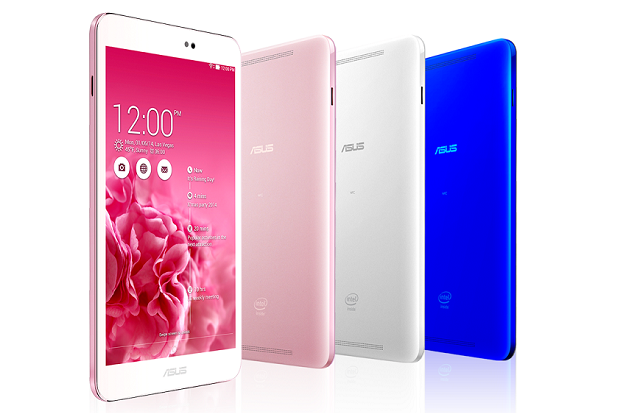 The new MeMo tablets come in both 7- and 8-inch versions, with a few variations between each other, outside of the display size. The 7-incher ships with a display resolution of 1280 x 800, 1.8GHz quad-core Intel Atom Z3745, 5-megapixel rear camera and 2-megapixel front-facing camera. The 8-inch MeMo Pad has a few spec bumps along the way, including a 2.3GHz Intel Atom Z3580, full HD display, and LTE support.
Both tablets will be available in multiple colors at launch.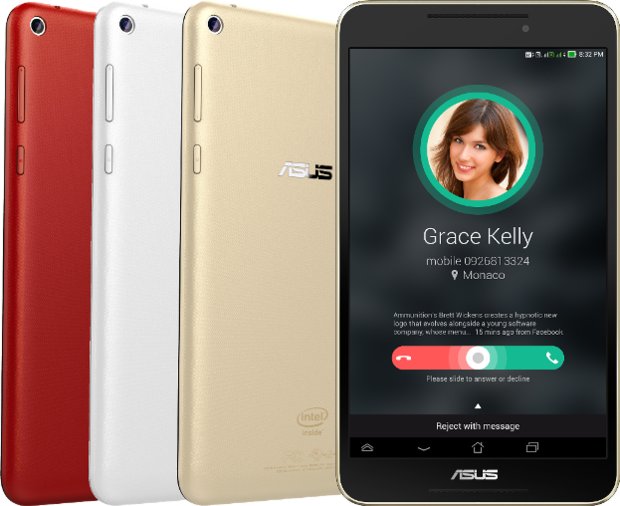 The Fonepad series, the company's monster-sized smartphones, have also seen a refresh. The Fonepad 8 comes with a 1.8GHz quad-core Intel Atom processor, along with a set of front-facing speakers. While 8 inches is a lot of screen for a phone, Asus isn't the only company bringing massive phones to market, as Samsung also recently announced the 7-inch Galaxy W.
Finally, Asus introduced the Transformer Book V, a 5-in-1 Android and Windows tablet that can transform into a handful of different devices. The Book V consists of a Windows tablet and an Android smartphone. On the surface, the Book V looks similar  to the PadFone, Asus's phone-tablet mash-up. The tablet itself runs Windows 8.1, but when the smartphone is docked into the tablet, it can also run Android. This stays true when you attached the optional laptop dock.
The idea of dual-booting the two operating systems may seem like a nifty idea, but one can also expect that the Book V is going to cost a pretty penny.