Google's Text-To-Speech application has received an update today, bringing with it four new supported languages. The update brings the TTS services up to thirteen languages total, slowly but surely filling in the speech output catalog on Android devices. 
Now Dutch, (Indian) English, Russian, and Polish are now officially supported in version 3.1 of Text-To-Speech. While there's no use case for the app in its standalone form, it's a powerful application that other apps can take advantage of. The 'read aloud' option in Google Play Books and the 'conversation' feature in Google Translate is possible from the TTS application, so you may have been using it but never knew.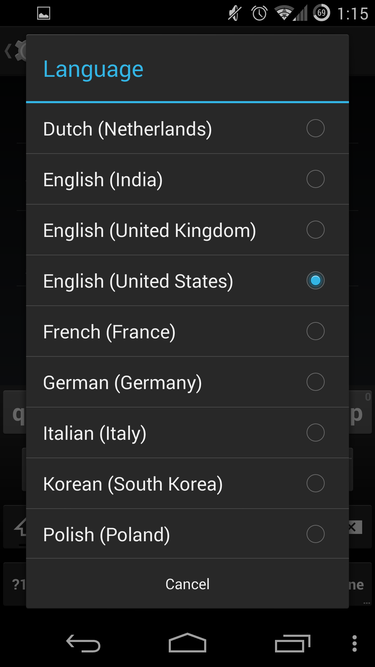 If you'd like to tweak the text-to-speech output to another language, for whatever reason, it can be changed in Settings>Language and Input>Text-to-speech output.