I really like Google Launcher. I like swiping over to the left to get all my Google Now updates and I like that all the icons are that much bigger than previous versions of Android. With its native inclusion in KitKat, a more integrated Google Now appears to be in Android's future.
But Google didn't make its stock launcher app available for every phone; only Nexus and Google Play Edition devices currently have access to this special ability. With a little tinkering—seriously, so little tinkering, this will only take you a few minutes—you can get the Google Launcher on your phone.
A new hope, a new launcher
We're going to demonstrate this little tip with the Samsung Galaxy S5. It features a heavily-skinned version of Android, so things might look a little different than on your phone, but each step is still the same. Bear in mind that you'll need to have Android 4.4 KitKat already installed on your device.
First things first: you're going to want to ensure your device can install apps from unknown sources, otherwise it will reject installation of the app we're going to sideload. In the Settings, under Security, tap the check box next to Unknown sources and make sure it's ticked.
After that, exit out and launch your browser of choice. You're going to set out on a search for a Google Launcher APK floating out there somewhere in Internet Land. The XDA Developers forum is always a good place to start.
Alternatively, you can download the app on your computer and load it onto your phone into a folder of your choice using any file transfer utility or an app like AirDroid. Just launch the APK to install it. This is a good time to remind you: any time you sideload an app, no matter how trustworthy you think it is, it's a good idea to have some form of malware scanner installed.
Easy as pie
Once it's installed, it's fairly self explanatory. You can say "Okay, Google" to start a search or give voice commands like "Call Mom" (seriously, call your Mother, she misses you). Swipe to the left to see Google Now. Touch and hold the background to change your wallpaper, add widgets, and adjust your settings.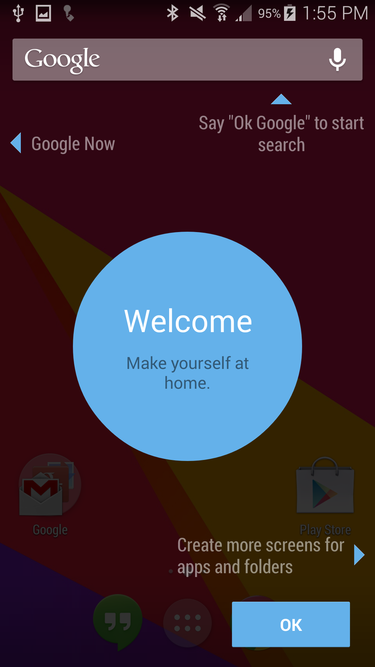 Eventually, you'll have to hit the Home button and Android will ask you which launcher app you want to stick with as the default. Select the Google Now Launcher icon and then tap Always. Or you can confuse yourself and use several interchangeably. Here at Greenbot, we don't judge.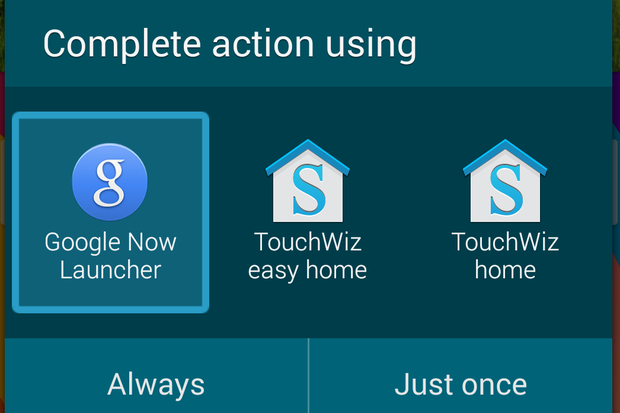 There is one caveat to keep in mind (there's always a catch with these things): installing Google Launcher won't change the rest of your phone's interface. Settings, notifications, the lock screen, all will retain your phone's original skin. If you want to change those, you're going to have to go a bit deeper into interface theming.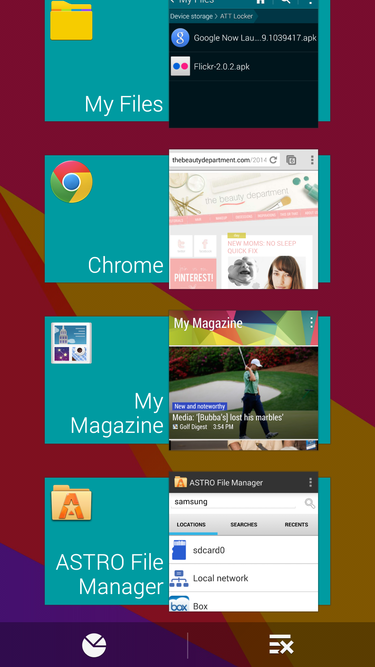 "It's so pretty, but I miss my old launcher"
It's okay; we're all a little afraid of change. If you ever want to revert to something else, or back to the default, you can easily do so from the Settings under Home, Applications, Personalize, or Default Applications. Different phone brands use different labels in settings menus.