ay Music is a pretty great streaming service. But you may not know it, because all the attention goes to Spotify Apple Music. That's where artists, labels, marketers tend to publicize, if you sneak a look at most people's phones you'll generally see they're using one of those two services.
isn't exactly at the top of the charts when it comes to streaming music. The company has never released subscriber numbers, while Apple Music Spotify are constantly boasting about their own triumphs.
And is practically begging you to give ay Music a try. If you buy a xel, you get three months free. From time to time the offer will swell to four months. You also get it if you subscribe to YouTube Red. If customers are beating down the door to try your product, you don't have to try so hard to give it away.
at's the solution? After the many years I've enjoyed the service as a subscriber, I have a few ideas.
An identity problem
It's been said that likes to have two of everything. There's Gmail Inbox. Maps ze. Hangouts, lo, Android Messages (OK, sometimes more than two). Same story here, with ay Music YouTube Music.
The latter is an attempt to capitalize on the enormous music video catalogue that YouTube has. Yet in many ways it is a streaming service in its own right, as you're able to create stations, like songs, even build an offline mixtape to keep the music going when you're offline.
If you have a ay Music subscription, you get a few perks thrown into YouTube Music: no advertisements, continued playback while the screen is off, the ability to create an offline "mixtape" for later listening.
You also get access to YouTube Red, 's other subscription service with ad-free video watching exclusive content that so far hasn't been very compelling.
You do get a lot with your $10 per month subscription when you count all three services, but it's so spread out doesn't exactly feel well connected. It's more like a hodgepodge of that doesn't feel as valuable as a tightly-woven service like Spotify or Netflix.
e to unify
The reason Spotify Apple Music work so well is there's just one destination. There's no separate app for videos, or separate apps with separate sets of features.
's duo of apps would be better together. For example, you can get videos in ay Music, but it isn't easy. They only show up as part of a search result page, not in a section dedicated to a specific artist.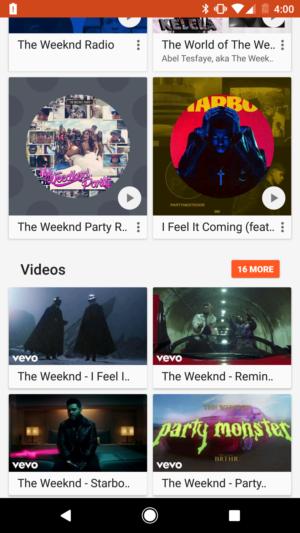 Instead, the artist secitons feature songs albums, but you'd think that they'd feature videos prominently.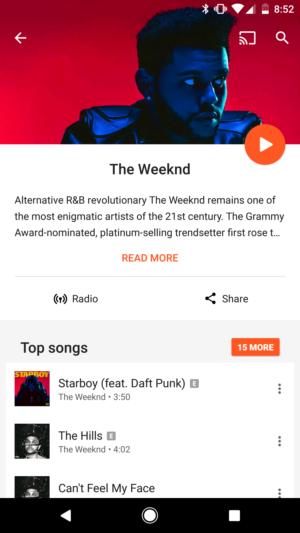 There has to be a way to leverage YouTube's strength in delivering music videos the curated music powers of ay Music. If the company wants to be a player in this space, some dramatic actions are necessary. Spotify Apple Music are clearly dominating, if this goes on long enough then will be a permanent also ran.
If you want to look at it like a sports analogy: the roster is there. It's just a matter of getting the talent in the right place working together more effectively for a better end product.
The Fix
If I was hed the scepter to 's music kingdom, my first decree would be that everything be organized under one new ruler: YouTube Music.
YouTube is perhaps 's most identifiable br. Recent advertising boycott aside, there's a reason that 's new TV streaming service is called YouTube TV not ay TV: ve Streaming ition (I wouldn't doubt it if that's on a whiteboard somewhere in Mountain View).
Certainly there would be some growing pains, as there always are under a rebring effort. may need to renegotiate some licensing agreements, as ay still manages what is probably a fairly successful digital music store given Android's worldwide marketshare. And ay Music excels at letting you upload your existing collection, to be available everywhere. The ability to purchase tracks or albums upload your own music would have to be a part of the new combined product.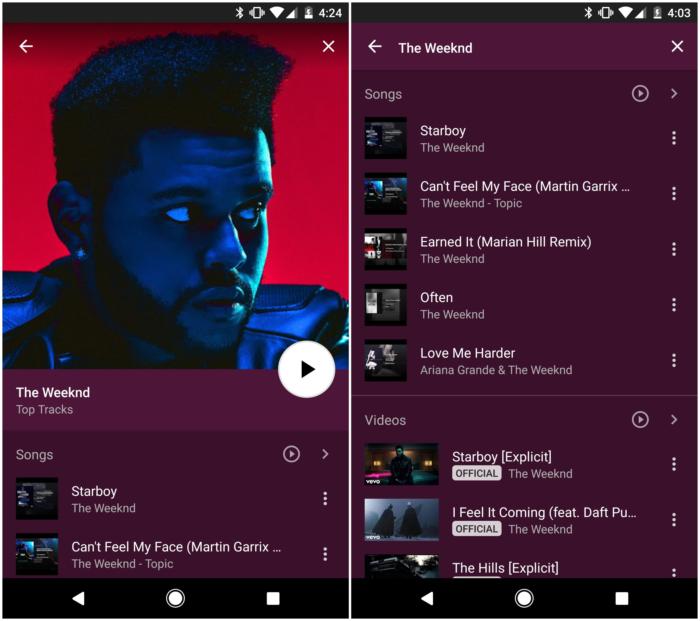 Certainly there would have to be some contractual restructuring done as the services combine, but the legal details must come together in order for to deliver single product under the YouTube br than the two separate music products it currently maintains.
YouTube Music offers another advantage that you hear talk about all the time—it's mobile first. There's no desktop version, so the existing ay Music web app would need to be rebuilt. It sure could use less orange, the dark interface of YouTube Music might make Spotify users fell at home.
But the big payoff for is probably the potential to get bigger, better data from both video music consumption habits.
's own moves
There have been hints this could be the end game. has combined the teams for YouTube Music ay Music into one unit. CEO Sundar chai also alluded to coming changes during the fourth-quarter 2016 earning call.
" have YouTube Red, YouTube Music, we do offer it across ay Music as well," he said. "You will see us invest more, more countries, more original content. And we'll bring together the experiences we have over the course of this year, so it's even more compelling for users." (emphasis added)
ay Music has strong music-curation algorithms. That Songza acquisition has paid off, I've found over time I can launch a music station let it keep going without needing to skill through songs I don't like.
But through my own experience, I believe that YouTube Music does a better job with discovery. It reminds me of how Spotify puts new artists genres front center. It brings out that magic helping you find things you didn't know you wanted to listen to.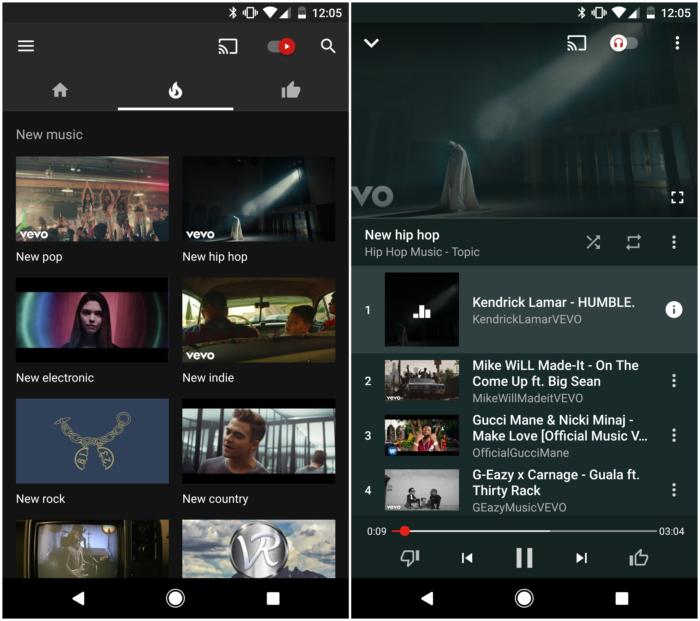 And there's that toggle: YouTube Music already knows how to translate videos into an audio playlist. You kind of get the best of both worlds here, with videos providing another avenue to find songs, while you have a lot of curated content.
The offline mixtape seems like an odd throwback name, but it's an easy, one-stop shop to give you a dedicated listening station for when you're offline. Too often I've been at the airport, scrambling to connect to -Fi so I could download music before heading off on a four-hour flight.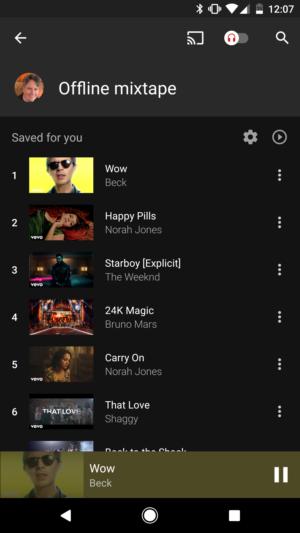 Given the evidence from 's past statements, this is the direction things may be going. If not a full-blown merger, should at least bring some of the best parts of each service in support of one another. The Songza acquisition really helped ay Music, having the world's largest video service should be used more effectively to encourage artists to make it their home.
It won't be long before will be angling for subscribers to its new YouTube TV service. Nothing would make a better companion than a revamped compelling YouTube Music. There are already bound to be ties between the television music services, such as streaming channels or extra perks for those who subscribe to both.
ong with being less of a mouthful than " ay Music," "YouTube Music" is a stronger br has the potential to offer the kind of unique experience that would set itself apart. It sure seems wants to be in the content business for the long haul, so it's a matter of piecing all this together to make a more attractive package.