If Android ar is going to make a comeback, it's going to need a pretty serious re-launch with fantastic new software hardware. At least on the software side, Android ar 2.0 is shaping up nicely.
just released Developer eview 4 of the Android ar 2.0 operating system, it brings with it several welcome features for app makers.
For starters, has added a new OAuth A support for single-click sign-in. th ar 2.0, you can browse the ay Store install watch apps without putting anything on your phone, so an easy way to sign in to apps services is necessary. This new feature lets watch apps prompt the phone for an authentication screen. If you're using a account, it's even easier—you just get the sign-in confirmation screen.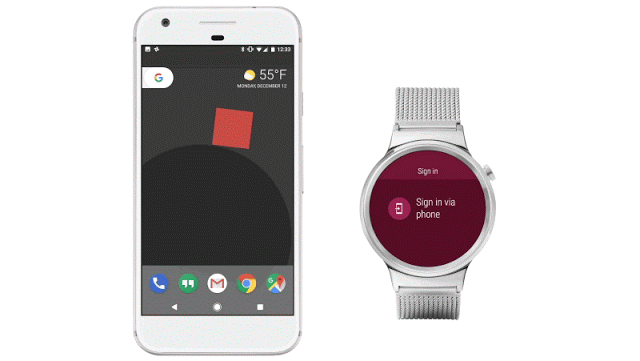 Sign-in isn't the only thing that needs an overhaul if apps are going to live on your watch but not your phone. Devs also need a way to allow for in-app purchases on the watch, so 's added that as well.
Other goodies in the new preview includes the ability to cross-promote apps between watch phone. So if you have a phone app there's a watch component (or vice versa) the app can push you to the right place on the ay Store to get its companion. Compatibility with ar 1.0 apps has been introduced, the old swipe-to-dismiss gesture is back.
says to "stay tuned for Developer eview 5," so it would appear that a final release is not on the way soon.
The story behind the story: Back in September, decided to delay Android ar 2.0, once due late this year, into 2017. It was a good call: Android ar sales, smartwatches in general, are sinking. needs to seriously reboot its watch effort with a major OS overhaul fantastic new devices. The developer previews show a lot of promise on the OS side, but it's going to take killer apps some real next-gen watch hardware, along with a big marketing push, to make ar thrive.