Pokemon Go: 8 essential comfort, safety and happiness tips
Pokemon has taken the US by storm. Here's what you need to know to ensure a safe, pleasurable experience while you're out catching pocket monsters.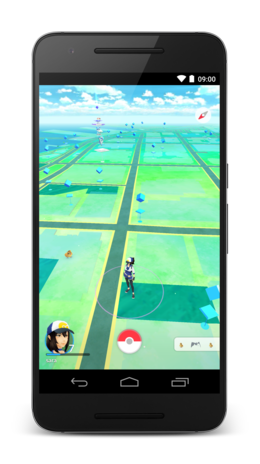 Gotta catch 'em all
Pokemon Go has taken the US by storm. It's the number one game in both the iOS and Google Play app stores, and despite its messy, server-overloaded launch, people just can't stop tweeting about it, talking about it, and playing it.
If you're curious about getting into Pokemon Go yourself, consider equipping yourself with these tips before you venture out on your own Poke journey. 
Avoid all unofficial Pokemon Go apps
Barely a week has passed since Pokemon Go debuted on Android, and already there's a bogus app making the rounds. Security firm Proofpoint discovered an illegitimate Pokemon app that preys on users who sideload it, using DroidJack to gain access to your entire system.
So consider this a quick PSA to remind you that you should only download the app from the Google Play Store. And don't sideload any other apps in an attempt to get around slow servers.
Charge your phone before you leave the house
Seriously, kids. Don't leave the house in search for Pokemon unless your phone's battery is at 100 percent. The game is a battery sucker, and you'll need all the juice possible if you're planning on engaging in a few neighborhood Gym battles. 
Mophie, Inc. mophie juice pack for Samsung Galaxy S7...

Mophie, Inc. mophie Wireless Charging Battery Case for...
Get yourself a battery case
If you're sporting one of the latest Samsung Galaxy devices, extend your Poke sessions with a Mophie Juice Pack. This case protects your phone from other Pokemon Go players, and offers an extra 2,950 mAh of battery life for Galaxy S7 users, and an extra 3,000 mAh for Galaxy S7 Edge users.
AmazonBasics Portable Power Bank - 16,100 mAh

Anker PowerCore+ mini 3350mAh Lipstick-Sized Portable...
An external battery works, too
If you're not entirely keen on bulking up your phone with a battery pack, consider a discrete portable battery bar instead. The Anker Powercore mini, pictured here, gives you an extra 3,200 mAh. Or you can juice up multiple Pokemon Go phones with the Amazon Basics Power Pack, which charges up an extra 16,000 mAh. 
Keep a pair of earbuds on you
No one wants to hear your Poke music. Keep your catches to yourself with a pair of cheap, capable headphones like the SoundPEATS Bluetooth earbuds, which hang around your neck so that they don't get in your way.
Be sure to keep count of your steps
Since Pokemon Go requires lots of pedestrian travel, this is a good time to get a leg up on next year's fitness resolutions. Use apps like Google Fit and Samsung's S Health. Or, if you're looking for a more robust tracking app, try MapMyWalk. 
Pre-order a Pokemon Go Plus
If you'd rather keep your phone tucked away in your bag until you need it, be sure to order the Pokemon Go Plus wristband. This small wearable device connects to Bluetooth and lights up when there's a Pokemon to catch or a Pokestop nearby.
Unfortunately, the wristband is currently sold out. You can try Ebay for the time being, but be wary of being overcharged. 
Don't Pokemon and drive
You might be tempted to get in the car to expedite your quest toward catching them all. But remember that 14 states have a "handheld cell phone use ban" in place, and 46 states don't allow text messaging behind the wheel. So it's best to reserve your Pokemon Go sessions for when you're on foot. Or call a taxi, or summon a Lyft.
Next Up: Check out these related slideshows
Top Deals On Great Products
Picked by Techconnect's Editors