At $250 unlocked, catel OneTouch's Idol 3 costs less than half the price of a high-end smartphone. But it's not half-bad.
The Idol 3's performance is decent, the display is excellent, the battery lasts well over a day. If it wasn't for a middling camera, you might even wonder why the Idol 3 isn't pricier. Now that some carriers, such as AT&T T-Mobile, provide cheaper service when you bring your own hset, paying full price for an unlocked phone makes a lot of sense.
Cheap phone charms
ile plastic was popular among high-end Android hsets just a couple years ago, companies like Samsung, HTC, Motorola have since migrated to aluminum, glass, leather, making the Idol 3 look cheap by comparison. Still, catel has managed to avoid gaudiness, with no logos on the front glass, no crazy colors or patterns elsewhere. The Idol 3's wildest design flourish is the silver plastic trim that circles the phone's top bottom edges.
The phone's easy to grip as well, despite its 5.5-inch display. The bezels around the screen are narrow enough that you can comfortably reach across with your thumb, the rear panel's brushed matte finish helps form an easy grip. At 7.4mm thick, the Idol 3 is only a hair thicker than Apple's ione 6 us.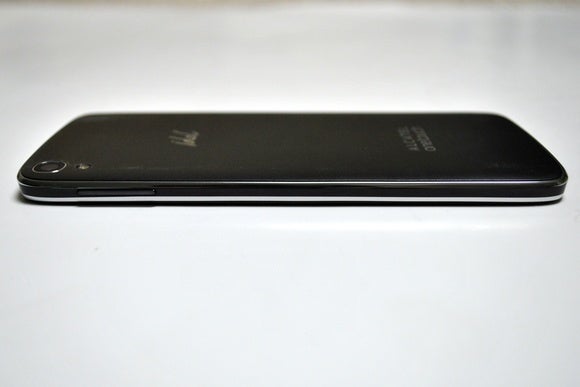 Neither frilly nor skimpy
You won't find fancy features like a thumbprint reader or curved display on the Idol 3, but you shouldn't expect to at this price. at's more important is that catel's phone gets the basics down.
The 5.5-inch, 1080p display is especially impressive. At maximum brightness, it's every bit as vibrant as an ione 6 us, with the only (minor) downsides being shallower blacks a touch too much redness. Viewing angles are solid as well, avoiding the washout you sometimes see on low-cost phones.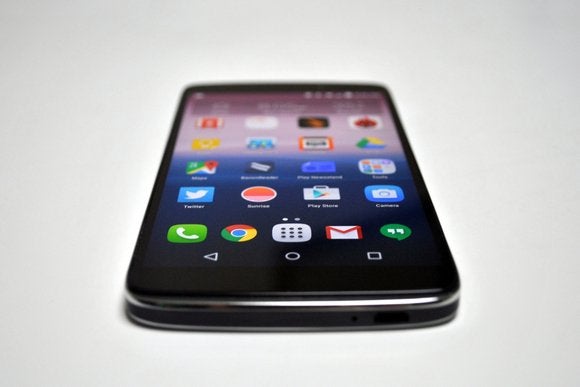 catel also makes a big deal out of the phone's front-facing speakers, they indeed fared well against a first-generation HTC One, which I still consider the gold stard. ile bass response isn't quite as warm, music playback seemed louder without sounding unpleasant.
The Idol 3 is powered by Qualcomm's Snapdragon 615 chipset—combining two quad-core processors with a 64-bit architecture— has 2 GB of RAM. It sounds impressive, but in practice the phone's speed is just average. Touch response feels slightly laggy, even though scrolling is smooth, some apps needed a few seconds to launch when waking the phone from stby. These aren't dealbreakers, but they're a reminder that the Idol 3 is cheaper than it seems at first glance. chmark tests put the Idol 3 on par with flagship phones from a couple years ago, such as Samsung's Galaxy S4.
The good news is that battery life is fantastic. Using it as my primary hset, I've yet to experience a day where there's less than 50 percent battery in the tank at the end. 're working on our battery rundown test, will post the results shortly.
For software, the Idol 3 ships with Android 5.0.2. It's not exactly the latest version, but at least it's a fairly clean take on Android llipop, preserving most of 's Material Design flourishes. st don't expect stock Android; catel has tweaked some of the iconography open-source app designs, has pre-loaded the phone with some bloatware apps such as AVG anti-virus the Facetune te photo editor. The phone comes with 16 GB of internal storage, along with a microSD card slot.
The camera comedown
Camera quality tends to be the Achilles heel of cheap phones, that includes the Idol 3. The phone's 13-megapixel shooter is capable of decent photos, but you need steady hs, the results always looked more yellow than the ione 6 us Nexus 6, which I tested alongside the Idol 3. w-light performance is atrocious without flash, the lens had a much tighter angle of view than other phones, making it harder to fit more faces in the frame. The fact that catel calls its camera "industry-leading" in marketing materials is laughable.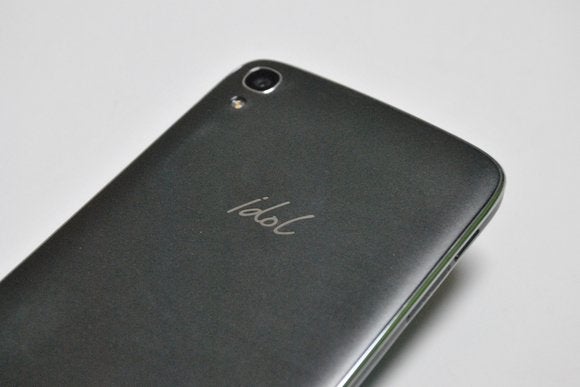 On the bright side, catel didn't seriously skimp on the front-facing camera, which captures at 8 megapixels. Minus the drop in detail, it's about as serviceable as the rear camera.
oking at the competition, most major phone makers either skimp on specs with their mid-range phones or ignore the U.S. market entirely. HTC's latest attempt was a total disaster. The Moto G is a solid sub-$200 option, but it's a clunkier hset with no 4G E version in the United States.
The most serious alternative to the Idol 3 is the Oneus One, which starts at $300 just became widely available. ile it's $50 more expensive than the Idol 3, it has a much faster processor, the $350 version gets you a whopping 64 GB of storage.
There are still clear benefits to buying a phone for $600 or more. You'll get better design, better performance, a much better camera. But catel has done a fine job of narrowing the gap, so spending considerably less is no longer a dubious proposition.