If you're an Android user, likely already manages your day: your email, your contacts, stories that are relevant to you, even your fitness goals. ll, now it can be your wireless carrier, too (provided you use a Nexus 6).
After months of rumors, 's oject Fi is finally live. The search giant promises "fast speed in more places better connections to -Fi" by teaming up with Sprint T-mobile to offer a wide swath of -Fi 4G E coverage. You can use 's hy search widget to see if the service is available in your area.
Basic plans cost $20 for unlimited calls texts, plus $10 per GB for data. You have to specific how much data you want ahead of time (so, 4GB a month will cost you a total of $60), but has a twist: they'll credit your bill for your unused data. There are no family plans available.
A phone with oject Fi will automatically connect to public, open -Fi networks to make calls transmit data. maintains a list of hotspots with robust reliable connections. To secure your data, all transmissions over public -Fi hotspots are encrypted.
oject Fi appears intended primarily for mobile coverage throughout the U.S., though there are international rates if you're traveling overseas. These mirror T-Mobile's offerings on post-paid plans: In 120 countries, you get free data (capped at 256kbps) texts, while calls cost 20 cents a minute. There are also special rates for calling other countries from the , which should bode well for those with family members spread throughout the world.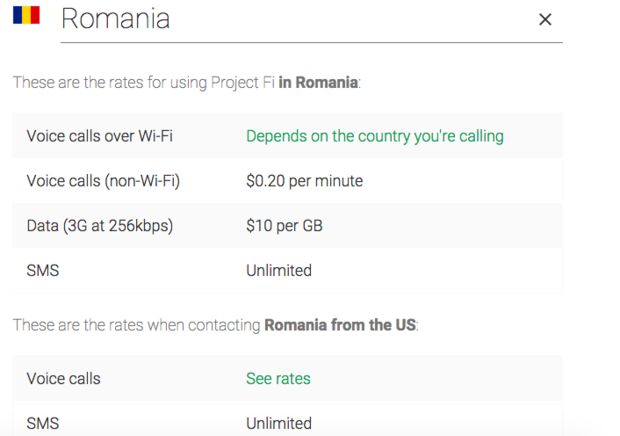 The impact on you: In theory, oject Fi will be an affordable option for getting network coverage in the U.S. without being tied down to a single carrier, though its offerings may not be a whole lot cheaper than what T-Mobile currently offers, for instance, this could have long-term benefits for both Android.
can test out carrier at network-level features potentially build them directly into the Android OS, which would give the platform an edge—especially in low income areas emerging markets. oject Fi might also be enticing for those who need a supplemental phone for travel, but don't want to bother dealing with their carrier.
If you're interested, has a whole explainer on plans pricing, though the service is currently only available on 's Nexus 6 phablet.
at's so different about it?
As detailed in its official blog post, Fi is aimed at solving three particular problems: ensuring you stay connected via the strongest network wherever you are, making it easy for you to communicate with those in your life, simplifying your mobile experience so that you're not constantly scratching your head about your wireless service. If you want the whole spiel, watch 's promotional video.
If you've ever tried to decipher the pricing of most wireless carrier plans in the U.S., you'll appreciate 's simple structure.
How does the cost compare?
That all depends on your situation where you live. At Verizon reless you'll pay about $75 for 3GB a month, at AT&T about $80. Sprint T-Mobile are more affordable, with $50 $60 plans, respectively. That's a lot of money for one person to pay for data, that doesn't even include international rates or text voice. For a single person who needs basic phone coverage, oject Fi could be a worthy alternative, though you'll have to factor in coverage area as well.
As mentioned, oject Fi doesn't currently offer family plans, but depending on how big your family is, you could actually save some money with one. Verizon reless, for instance, offers a deal for two lines for two people at $100 a month, with 6GB of data to split between the two. On oject Fi, it's only $50 a month for two people to get 3GB of data each with unlimited calls text messages, whatever you don't use in data you get back as a refund at the end of the month. T-Mobile offers a two-line Unlimited data plan for $100. That would get you 3GB for each of the two lines on Fi.
The utter simplicity of 's plans might end up being a huge point of attraction for consumers. Figuring out how to get the best smartphone plan is a hassle—after all, isn't that why carrier kiosks still exist? If you can't get the best deal online, you might as well get in your car, leave the house, go to the brick–mortar location to talk to someone about slipping you a better deal. Choosing a carrier plan is a serious hassle.
For bigger families—like a family of four—oject Fi may not make sense financially. But for a small household or individual looking for the bare bone basics of mobile coverage, 's offerings seem like it could be a formidable option if it becomes widely available.
en can I sign up for it?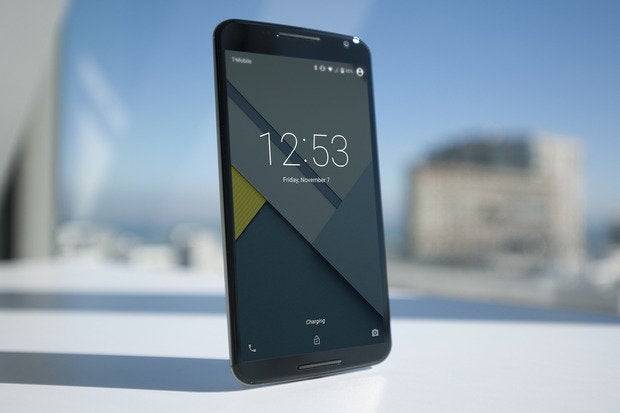 Right now, this is an "Early Access oject." You can request an invitation for oject Fi as long as you have a Nexus 6 smartphone. Once you're accepted, will send over a oject Fi SIM card. says it chose the Nexus 6 because it "works with the oject Fi SIM card, which supports multiple cellular networks."
at we still don't know
oject Fi is still nascent. don't know how many public, high-quality -Fi hotspots actually has listed in its database, or how good the coverage is despite it piggybacking on Sprint T-Mobile's networks. don't know what other phones will be compatible with oject Fi, or if it will be limited to 's Nexus devices (or even just the Nexus 6 or later phones). don't know what will happen to those T-Mobile or Sprint subscribers who might want to take part in oject Fi, either, or which networks are working with overseas to ensure data coverage.
do know this: says oject Fi is a limited-scale experiment not meant to take on the big carriers, but it may still end up being the best thing to happen to Android users. Right now, Android is limited locked down mostly because of the carriers. th stock Android phones running on multiple mobile networks open -Fi, this could be finally giving its users what they want: completely untethered, open access to the world for a very attractive price. At the very least, it may teach carriers that we all want simpler, no-nonsense plan options.