atsApp is fresh out with a new overhaul that makes it another showcase of 's Material Design guidelines for Android.
The new interface brings in the floating action button, generously spread out content, water-drop animations that are a hallmark of the new aesthetic.
Most of the menus other functions are similarly overhauled, making the app look like it belongs with Android's native design.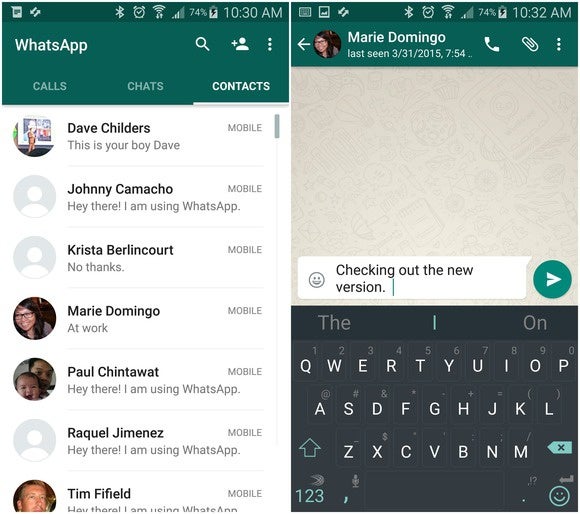 It's a solid look, worth grabbing if you're a atsApp user or you want to try out another messaging platform. The update isn't yet in the ay Store, so grab it from A Mirror or directly from atsApp.
y this matters: atsApp is one of the most dominant messaging platforms out there, with over 700 million active monthly users. It's no wonder Facebook thought it was worth a $22 billion acquisition in 2014. Facebook has pledged to keep the service independent, which has done so while bulking up its own Messenger platform.