Your Android phone came with so many apps preinstalled, but not all of them are crapware foisted upon you by carriers OEMs. Once you dig through all that junk ( disable it), you get the the core of the experience with apps like Gmail, Maps, ay Music, Chrome, more. They all work pretty well these days, but have you ever considered for a moment that they might not be the best option? Shocking, I know! t's check out the best alternatives to stock Android apps.
Gmail
A long-time die hard Android user will often swear up down that K9 Mail is the best third-party mail client on Android. You can plug just about any account into K9 including IMA , Exchange. It looks a bit plain (okay, it looks very plain), but it comes packed with powerful features like multi-folder sync encryption. It's also free open source.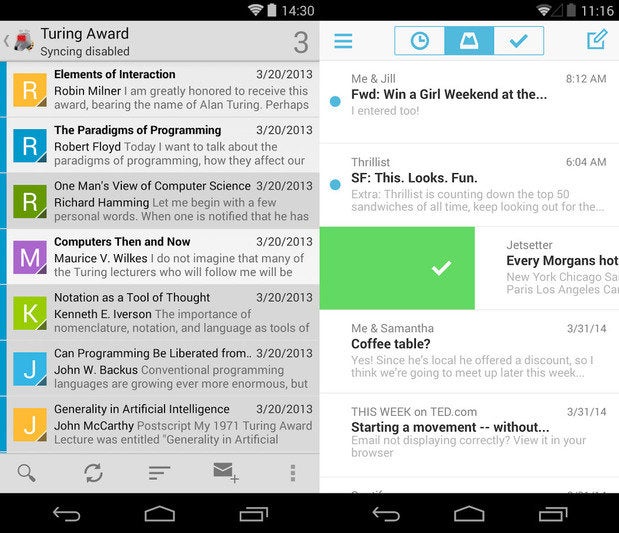 If that doesn't float your email boat, take a look at Mailbox, which just arrived on Android not long ago after rocking it on iOS. This Dropbox-owned mail client syncs Gmail iCloud with support for snoozing messages automation for common actions. There is also profile syncing via Dropbox. This app is free as well, but beware some of the iOS-flavored UI elements.
Hangouts
If you're looking to get away from 's Hangouts app with all that -y integration, atsapp is one of the most popular alternatives for IM on Android right now. atsapp uses your phone number as a user ID, so it works a bit more like SMS. However it includes group chat, multimedia messaging, offline push. It's free for a year, then only $1 per year after that.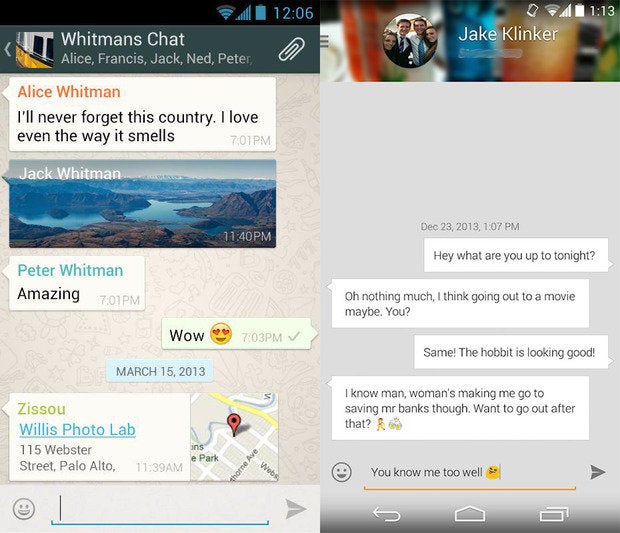 For an alternative to Hangouts' traditional SMS functionality, EvolveSMS is a great app to check out. This SMS client has a hyper-modern Android design with multiple themes, widgets, support for translucent status/navigation bars on Android 4.4. Surprise, apparently it can send a text message pretty well too. This app is free for the basic functionality, but features like MMS, Dropbox backups, private mode require a small in-app purchase to unlock. Of course, we think Hello SMS offers one of the most reliable, usable, simple texting experiences out there, but it's not "over the top" messaging.
Chrome
's Chrome browser is better than it once was, but so is Firefox. It's actually astoundingly good these days compared to where it was a few years ago. The interface is optimized for both phones tablets, it has support for add-ons. ge loading performance are about on-par with Chrome, but you can only sync with desktop Firefox, not your Chrome data.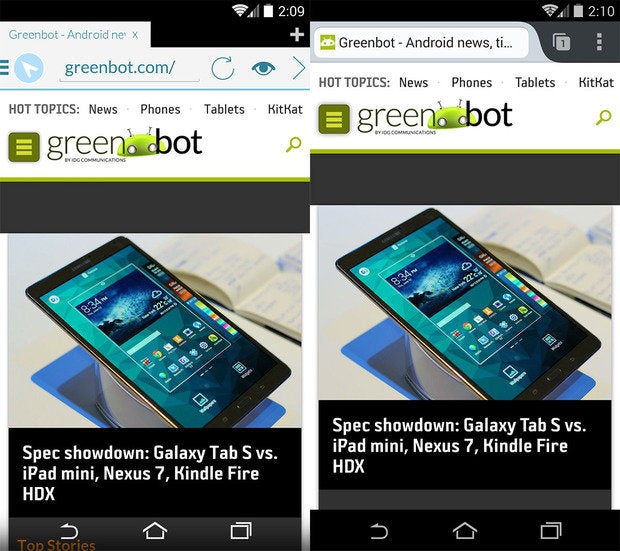 velin Browser is a lesser known, but still great alternative to Chrome. It has a very clean, mature design with gesture-based tab switching, adblock, translucent navigation/status bars on KitKat devices. The trial version has all the basics, but unlimited tabs requires a $1 pro upgrade. There's also an optional $2 per month fast V subscription built in for anyone who needs it.
ay Music
ay Music is a fine app, but it's based heavily on cloud features that aren't available everywhere, some people simply prefer to manage tracks locally. Shuttle+ is a great music player with customizable themes support for a wide variety of file types. You get gapless playback, automatic album art downloading, widgets, a 6-b EQ. Shuttle+ even has Chromecast support. Feature-packed doesn't begin to cover it.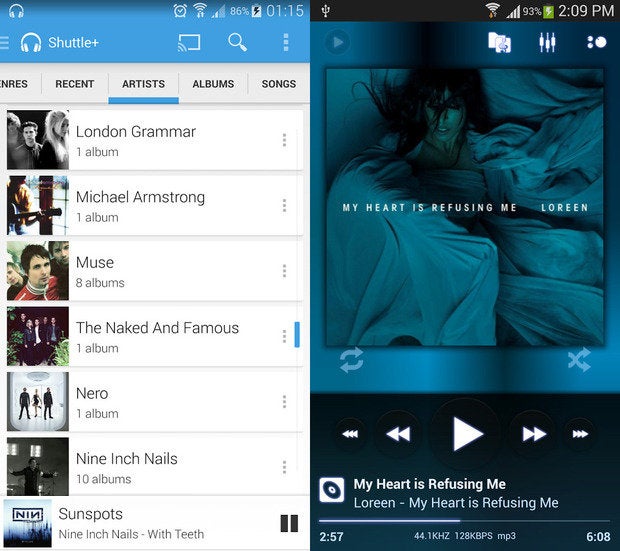 werAM/a> is another alternative to 's app, but it'll cost you $4. werAMs claim to fame is its 10-b graphical EQ array of other knobs, dials, switches. It's a bit on the skeuomorphic side, but the animations are incredibly slick. l the features you'd expect in a premium music player is here too—gapless playback, album art, widgets, more.
Of course, for online streaming curation, there's always the excellent Spotify or Beats Music.
Calendar
's calendar app is sometimes swapped out for a custom app from the device maker, but they are rarely any more innovative. en looking for something fresh, Sunrise Calendar should be your first stop. This is a recent immigrant to ay from iOS, it brings with it a killer experience. It uses a neat hybrid agenda view plugs into 's calendar back end flawlessly. It's also completely free.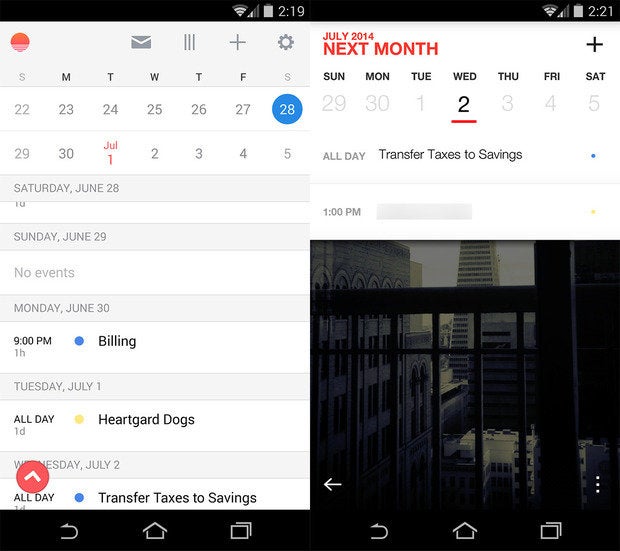 Cal from the makers of Any.Do is similar to Sunrise. This app has a similar layout with easy access to a calendar view agenda on one screen, but Cal has a few more features. It's a little more flashy, though it's not as easy to get around in. It has very good tablet support, though. This one also costs zero dollars.
Maps
There was a bit of backlash when redesigned Maps a few months ago removed some features, but it's still the undisputed king of mobile mapping. If you are particularly irked by 's mapping app, it might be time to check out ze. This is a cool crowd-sourced mapping app, while does own it now, it's still retaining its own identity. It's still getting updates offers a different experience that focuses on dynamic directions based on community input.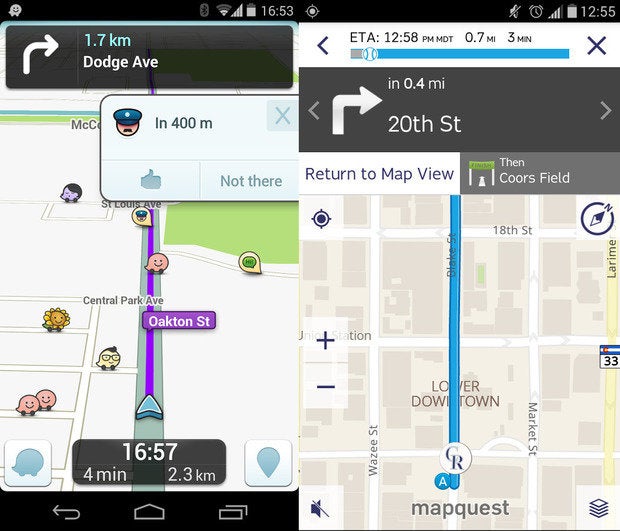 MapQuest isn't a name you hear much anymore, but it's still around. The Android app isn't half bad might be a viable alternative to Maps. It has turn-by-turn navigation, ample points of interest, all of it free.
But let's not kid ourselves: Maps is one stock app you don't want to replace.
Gallery
There is one app that is far away the king of the hill when it comes to replacing the Gallery app that shipped with your phone—Quickc. This app has it all—configurable themes, modern design, frequent updates, support for all manner of layouts. Quickc comes with a suit of editing tools for basic tweaks like cropping resizing. Its speedy performance lives up to the name even with large photo libraries, loading up in mere seconds. However, cloud support is currently limited to the beta release.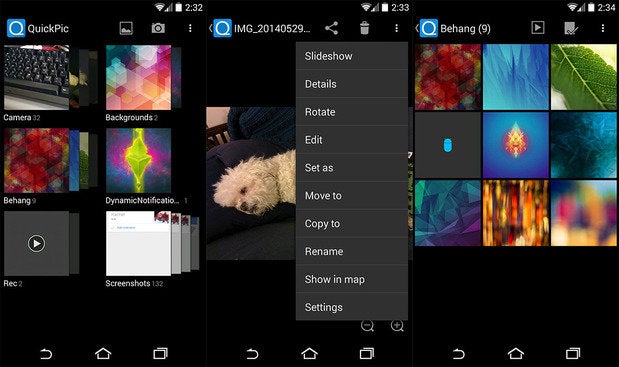 Camera
The camera app on your device was probably built using advanced technologies licensed by the manufacturer, not , but maybe you want to replace it anyway. Camera Zoom FX is a long-time favorite with everything you need to take nice snapshots. There's digital image stabilization, grid overlays, burst mode to name a few features. Some of the effects editing modes are silly, but it's a nice app for $3.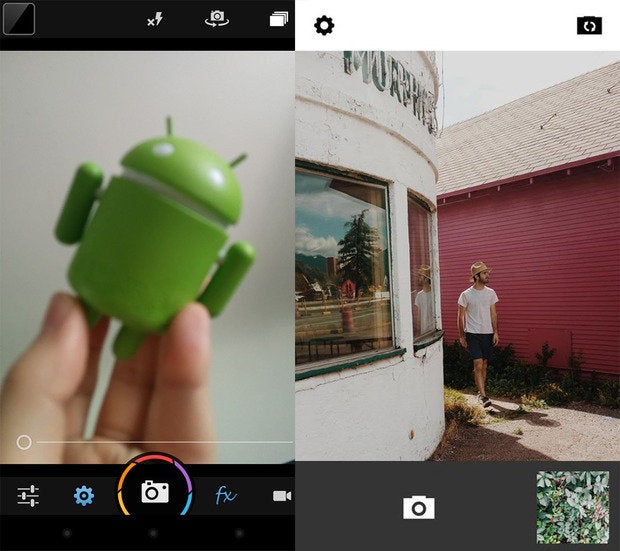 For anyone into the whole pseudo-retro filter thing, VSCO Cam is probably the best way to do it. Not only does it have a very accurate auto mode, its filters are non-destructive the images aren't arbitrarily shrunken down for ants. This app is free, but only some of the filters come with it. Most of the good sets cost a few bucks.