Both wired wireless docks for the Asus Nexus 7 (2013) tablet are en route to American shores, turning the little entertainment tablet into a productivity machine.
Credit goes to Android lice for the discovery of the $50 wired dock/charging st for the Nexus 7, as well as a separate $90 wireless charging st that is already available via Amazon.
Quite frankly, the Nexus 7 is a fantastic tablet, arguably the best that money could buy. But the small 7-inch screen makes it more comfortable to hold use as an e-reader, or for playing games. The addition of the Asus Dock for Nexus 7, which includes a mini-HDMI connection to an external monitor, changes all that. Connecting a larger screen, adding a Bluetooth mouse keyboard, running apps like 's Quickoffice can make the Nexus 7 a legit workspace.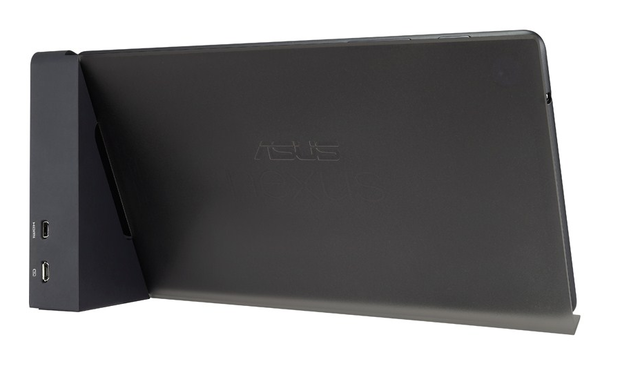 Asus doesn't provide many details about the Asus Dock for Nexus 7, although the company says that the dock can rest either on its side, supporting the dock in lscape mode, or vertically in portrait mode. Amazon lists the dimensions as 8.7 x 4.3 x 3 inches 1.6 ounces.
The 2013 version of the Nexus 7 also supports the Qi wireless charging stard, meaning that you can simply rest it on a compatible charging mat it will trickle charge; Android Central discovered that it will work fine with the Nexus Charging orb designed for the Nexus 5 smartphone—or, in fact, any other Qi-compatible charging mat.
But there's one thing you'll need to know about the 100 reless Charging St, as it's called—it has no external monitor connection. Yes, it holds the tablet at an angle for viewing content while charging the screen, but it won't do much else.
Given that the 16-GB version of the Nexus 7 is only $229, adding a wired dock for $50 represents about 20 percent of the purchase price. But we'd argue that's a small premium for adding some rather useful capabilities to what's already an excellent tablet.