Every week brings a wealth of fresh Android apps to the Play Store, but don't worry about getting lost among the listings: our Five to Try column spotlights the latest and greatest apps and games around. And it's a rare updated app that makes the biggest splash this week; Google's Snapseed image editor getting a long-overdue overhaul with some big feature upgrades included.
Besides that, Sling International brings a selection of 180 worldwide streaming TV channels to choose from, and Microsoft's Office Remote might make your next work or school presentation a whole lot easier. And for some weekend fun, don't miss online dungeon-crawler Spirit Lords or the tricky balancing test that is Tiltagon. Continue reading for more on this week's selections.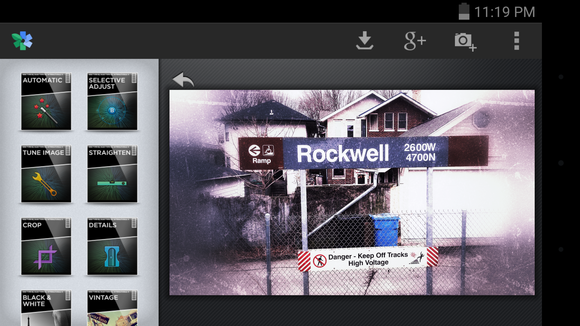 It's been a year and a half since the last update, but Google's own Snapseed has finally made the leap to a 2.0 version with some noteworthy perks in tow. First and foremost, the easy-to-use image editor takes on a revised layout with a streamlined design, putting some tools behind a floating button and making quick tweaks and fixes its primary focus. 
Non-destructive editing is one of the biggest additions here, letting you undo or revise changes down the line, plus there are more tools at your disposal. Selective Adjust and Tune Image are handy options, while new filters like Grunge and Tilt-Shift let you easily add some personality. Snapseed 2.0 isn't a dramatic shift for the well established free editing app, but the update is much appreciated indeed.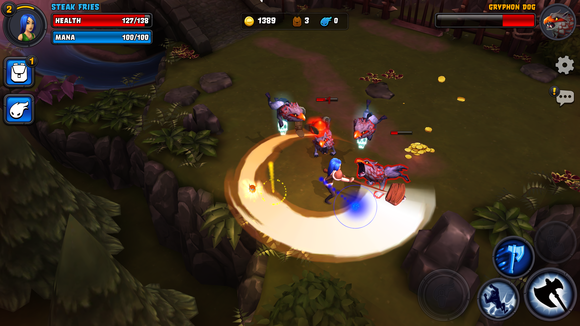 Kabam has put out some surprisingly solid free-to-play licensed games of late with Marvel: Contest of Champions and Fast & Furious: Legacy, and Spirit Lords shows that the company has a winning freemium formula at work for original games, as well. Granted, "original" might not be the right word—Spirit Lords isn't tied to an existing franchise, but it's a fairly common Diablo-esque fantasy hack-and-slasher at heart.
Even so, Spirit Lords shows some heart and appeal. The cartoonish graphics are nicely presented, there's a bit of humor to the dialogue, and the combat-centric, quick-hit missions are fun and playable with online allies. True, it's still a free-to-play game, which means dealing with an energy system, repetition, and in-app purchase prompts—but for a freemium game, it's a real standout.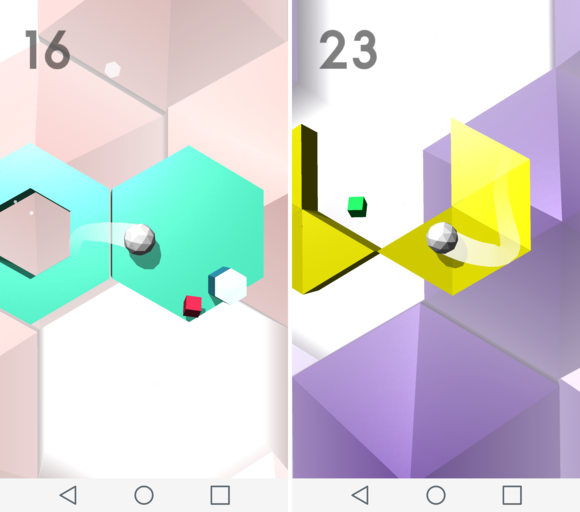 Tiltagon clearly aspires to be a Super Hexagon-style skill challenge, from the tricky, super-sensitive controls to the more obvious fact that you're rolling a ball along hexagonal platforms. And it succeeds, delivering a game that's tough from the start and very difficult to master, yet pretty engrossing all the while. 
Here, you'll tilt your phone or tablet to guide the ball along floating platforms while picking up little cubes; when the item is collected, the next platform appears as the current one gets ready to vanish into thin air. As such, you'll need to keep moving steadily to continue building your score, all while avoiding moving obstacles and navigating awkwardly angled surfaces. It's a really enjoyable endless arcade game for score chasers who don't mind a little frustration with their fun.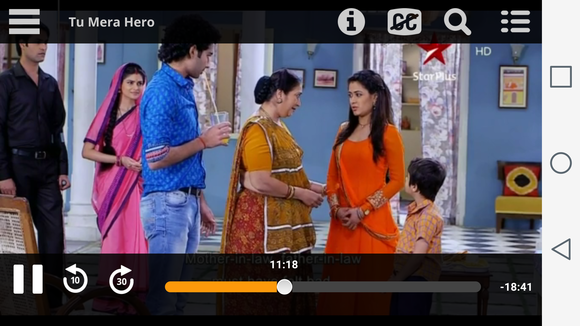 A couple months back, the Sling TV app launched on Android, bringing cord cutters access to live streaming television networks for a modest monthly fee. Now the company has extended its reach into several other countries with Sling International, which blends the previous DishWorld service with the Sling interface. 
As a result, Sling International functions very similarly, although your channel lineup may vary significantly in size and price based on your chosen language. For example, the Hindi packs range from 4 channels at $15/month to 30 channels for $45/month, and single Spanish channels are solely available for $10 apiece. But if you're itching to get worldwide TV in 18 different languages on your phone or tablet, Sling International might scratch that itch—and it has a free one-month trial.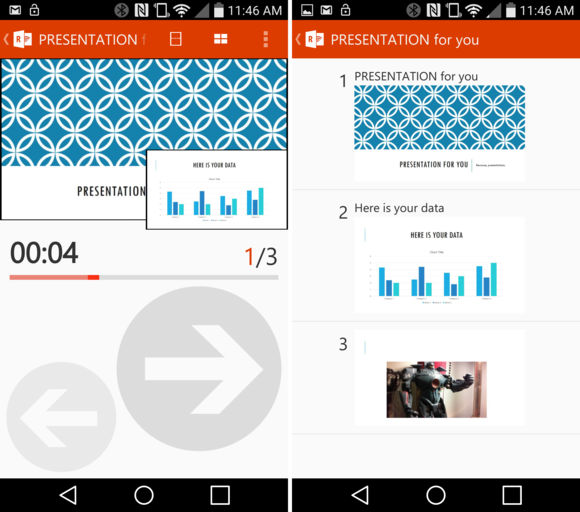 If giving PowerPoint presentations is a regular part of your life, whether at work or school, then Office Remote could be a very useful tool indeed. Microsoft's app pairs with Office 2013 on your PC via Bluetooth (there's no Mac client, sadly), and then lets you manually control presentations wirelessly with ease.
Office Remote is also helpful for reminding you of what's ahead in a presentation, plus it can show you speaker notes if you need a little help. And while PowerPoint might be the most obvious use, it's also compatible with Excel for shifting through spreadsheets using various tools, as well as with Word for scrolling, bringing up comments, and more. It's another former Windows Phone exclusive that may be very worthwhile for anyone who uses Office in a professional or educational setting.