Niantic Labs' Field Trip is a clever app that finds places to go and see that don't always appear in search engines. It's a great way to find a little-known dive bar, or get historical tidbits to impress your friends. 
Now you won't need the app to get those suggestions, as the company's data is coming to Google Now. Given that Niantic Labs is owned by Google, it probably wasn't too much of a stretch to start sharing.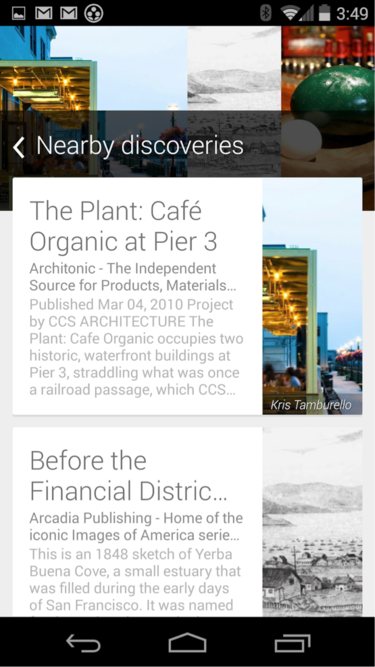 Niantic says that when checking Google Now while traveling, you may see a card labeled "Nearby Discoveries" that will feature out-of-the-way spots or points of interest.
Google Now is already a powerful travel tool, as it can pull in hotel and airline reservation data so you don't have to dig through your Gmail. It also suggests restaurants and popular spots to visit. Field Trip's data may be a way to diversify the offerings.