Like many of its other applications, Google has just released its very own Google Camera application to the Play Store for users that are running on Android 4.4 KitKat. 
The new application comes with a simplified interface and a few new tweaks along the way. Possibly the most interesting new feature found on the application is Lens Blur, which allows the user to blur out the background (or foreground) of a photo. Google details the new Lens Blur feature on its research blog here.
Lens Blur is a feature we've seen on devices like the Sony Xperia Z1S, HTC One (M8) and Galaxy S5, all of which yield mixed results. Even the HTC One M8, with a secondary depth sensor, can sometimes yield some less-than-breathtaking images. Still, Google's Camera app gets the job done.
The new application also includes a few updates to existing features, like a 100% viewfinder that allows you to see more of the scenery, high-res panorama shots, and the often-ignored PhotoSphere. The gesture-based UI of the new camera app is better than ever, and we think it's going to please a lot of people, but there aren't a lot of options for power-users.
Interestingly enough, Google seems to have restricted video recording to landscape orientation only. When attempting to record video in portrait mode, an animation will appear in the center of the screen, prompting the user to turn the device to landscape. If anything, it's a bit of a strange move on Google's part, but we're not going to complain about fewer vertical videos on YouTube.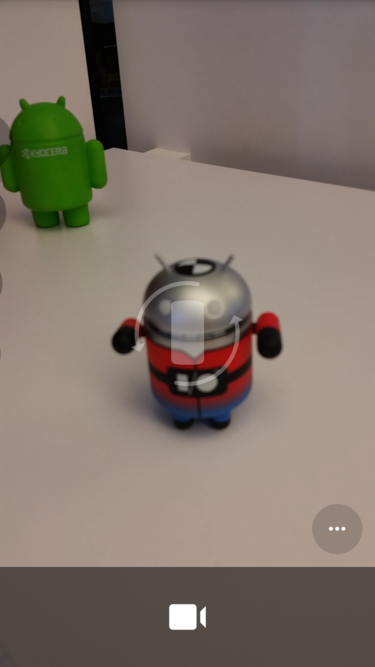 Overall, the new camera application, while restricted to only KitKat devices, is a step in the right direction. Pushing applications to the Google Play store allows for faster updates without a refresh to the system software. 
If you're rocking a modern Android phone, but want to get a taste of a new camera experience, be sure to check out Google Camera now!