Whether you're pecking at individual letters or sliding your thumb around, typing on a mobile phone can be a bit of a chore at times.
That's why SwiftKey has taken after the stock Google Keyboard app and added more personalization options to its most recent app update. Version 4.4.5 now collects typographical data from your Google+ posts and Evernote archives. As for iOS users (because we know there's a few of you lurking out there), SwiftKey Note will also include that feature within Evernote. The update also includes several forced-close and crash bugs.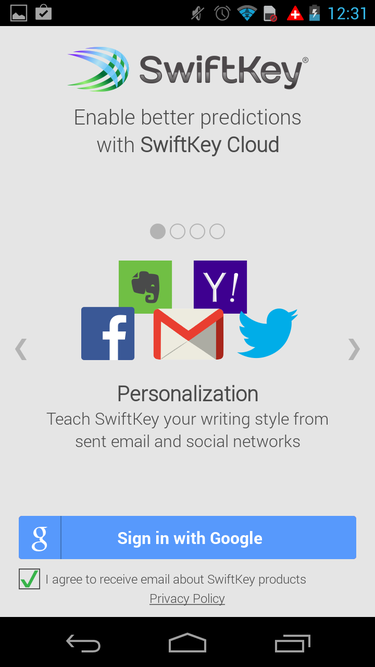 For the uninitiated, SwiftKey is a third-party keyboard app for Android. You can choose from several different themes and take advantage of SwiftKey's "Layouts for Living," which lets you choose between and variety of keyboard layouts and sizes, and enables you to undock the keyboard module and move it around the screen to best suit your needs. The full app is $3.99, but you can join the beta for free.