When you think of Android, what comes to mind? Depending on what device you use, it might be very different from the conception of the person sitting next to you. Most Android devices don't ship with Google's stock user interface; instead, they run variant interfaces created by manufacturers like Samsung, HTC, and LG, commonly called "skins." And with more than 50 million Galaxy devices sold to date, Samsung has become the dominant Android device maker, making its TouchWiz skin the most popular and recognizable Android variant.
On all such devices, the Android core remains the same, but the skin you see on the surface does not. While the stock Android interface from Google has historically been geared toward developers, tinkerers, and the tech-savvy, Samsung's TouchWiz is an example of how a fresh coat of paint and a handful of bells and whistles can turn Android into a friendly experience for first-time buyers and enthusiasts alike. Let me walk you through the key differences.
Accessibility and navigation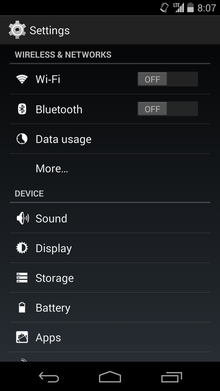 Legend has it that stock Android was never intended for mass consumption, but to be simply the foundation for others to build on. But a few years ago, in an effort to standardize the various skins, Google produced a "reference design" in its original Nexus One to steer device makers to a purer, more uniform experience. Its intentions fell flat—device makers continued to develop their own customizations to varying degrees of success—but Google has continued to aggressively focus on its stock version in its own Nexus line and, more recently, in subsidiary Motorola's Moto line.
But stock Android still lacks the user-friendliness of other skins. In stock Android, you see a few bare-bones tips on how to customize and navigate your device once you first turn it on and set up the basics. After that, you're on your own: You won't find a user guide baked into stock Android, nor will those handy hints follow you as you explore your device. Such guidance would be useful when navigating Android's Settings app, a white-on-charcoal list with access to settings like your data connection, screen brightness, and sound profiles, none of which are outwardly explained or described in great detail. If you're familiar with Android, chances are you'll know your way around; but if you're a first-time Android user, you might be lost.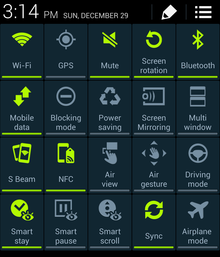 By contrast, Samsung's TouchWiz provides colorful popup tips explaining the UI's core functions. They are cohesive and to-the-point, and they can be found in just about every corner of the device. Galaxy smartphones and tablets also offer the Easy Mode option, which removes the clutter from the home screen to provide one-touch access to tools like calendar, weather, and email. The TouchWiz Settings app is also more accessible, with vibrant colors, coherent descriptions, and well-organized categories.
Core applications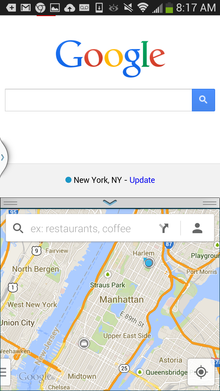 One defining characteristic of stock Android devices is that they are free of carriers' and device makers' bloatware. You get the core Android apps—and little else. This minimalism is useful for those looking to load their device with movies, music, and games, as plenty of the storage space is not wasted on the bloatware. It's also useful for those tinkerers who want to craft their own custom ROMs using stock Android as their canvas.
But part of the original ethos of Android was to be a foundation to build on, and that's exactly what Samsung has done with TouchWiz. By creating its own UI variant, Samsung could imbue unique functionality into the skin that people use every day. Examples include Smart Stay and Smart Scroll, which keeps your display lit and which scrolls through text depending on the position of your eyes, respectively. There's also the super-cool AirView that displays additional text in emails and messages when you hover your finger over the thread. S Memo, its powerful notetaking app, helped popularize Samsung's S-Pen and Note line of products. Then there's Multi-Window, which displays two apps simultaneously on your screen.
These features have helped Samsung build its brand by bringing Android technologies to the masses in new and exciting ways. They rely on extensions to the core Android to work, and on extensions to the UI to work smoothly.
Camera
Perhaps the biggest difference among Android devices is the camera UI—manufacturers are pouring money not only into new optics and hardware, but also into software development that adds quality, character, and usability to capturing a photo from a mobile device.
Google's stock Camera app is not only one of the fastest in the business, but also one of the most straightforward to use. In-shot options include HDR mode, exposure, white balance, and scenes that include action, night, sunset, and party. Postprocessing capabilities include a handful of Instagram-like filters and countless options for the photo's exposure, contrast, shadows, and saturation. Google's Camera app is the only place you'll find Photo Sphere, a remarkably easy-to-use mode that captures 360-degree shots.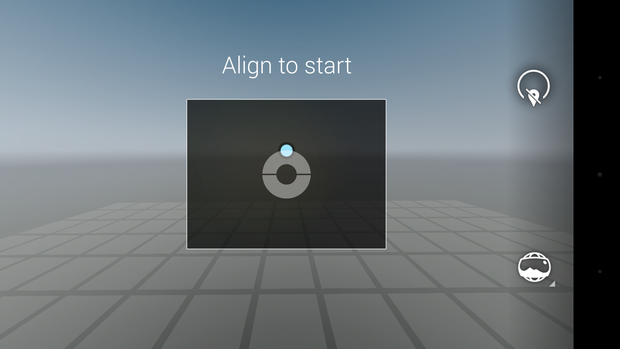 So, Google's camera app is no slouch. But Samsung's does more, making it as close to a point-and-shoot replacement as you'll find today.
The list of features seems endless: Best Face takes five consecutive photos and chooses the one that has the best facial expressions. Drama Shot takes five photos and stiches them into one. You can even add sound, animation, or even another photo to your photos using various features. Again, these are tools developed by Samsung made possible by inherent Android technologies.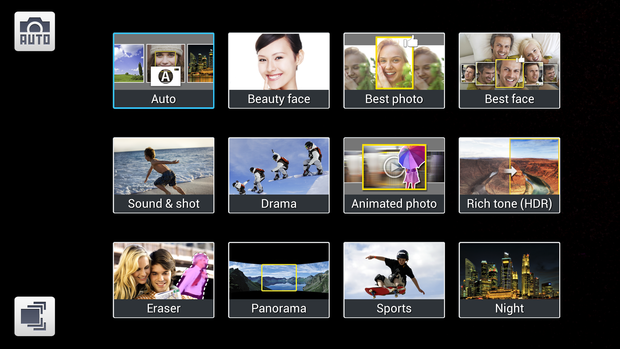 Hackability
There's one more major difference between stock Android and TouchWiz: hackability. Stock Android by its very nature can be manipulated, developed, and altered with a fairly basic set of skills and know-how. This allows developers to put their own spin on the OS and create ROMs, themes, and modifications using the open source code.
TouchWiz, on the other hand, is built to be a final product. It's locked down tight, and—unlike stock Android—its code isn't readily available to just anyone; alterations to TouchWiz come from Samsung and Samsung alone.