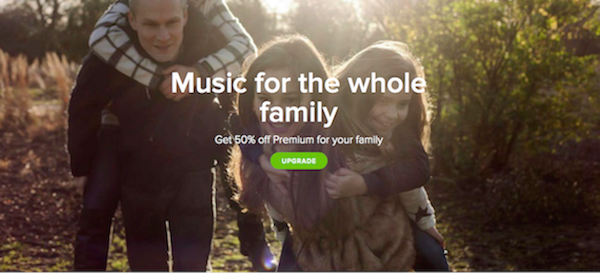 Streaming music has become a main focal point for many smartphone owners, and now Spotify has made it cheaper for a family to get in on the fun.
Spotify has officially launched its family plan, aptly entitled Spotify Family, with a big focus on saving 50 percent on a Premium account for a small group of people. With Spotify Family, pricing starts at $14.99 per month to access the premium service (which includes unlimited, ad-free streaming), while each subsequent account that's opened within the Family account will be 50 percent off. So, the aforementioned pricing includes one user, plus one family member.
The pricing breaks down like this:
Premium User + 1 Family Member: $14.99 per month
Premium User + 2 Family Members: $19.99 per month
Premium User + 3 Family Members: $24.99 per month
Premium User + 4 Family Members: $29.99 per month
While the group will be included within the same billing statement, each Premium account is separate, so users will not have to deal with other people's listening preferences, or access their playlists or ruin recommendations.
Spotify Family is available now, and users can upgrade through the source link below.
[via
Spotify
]