Tired of using the same old apps and games, week in and week out? Well, that's what our Five to Try column is designed to fix, as we spotlight new Android releases worth a look. Our latest entry is headlined by Reigns, a clever king simulation that uses a Tinder-like interface to let you quickly swipe through consequential decisions. Add in a dash of dark humor and it's a perfect fit for a quick phone play session.
Also worth a look this week are the kid-friendly and feature-rich Disney Mix chat app, goofy endless game Steppy Pants, Netflix's new FAST Speed Test, and the Android adaptation of much-loved farming board game, Agricola. Clear some space on your device and snag a few fresh downloads this weekend.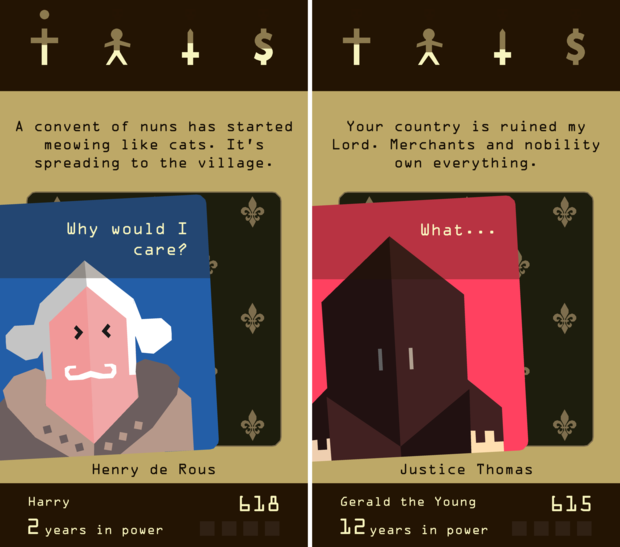 A monarchy simulator that's inspired by Tinder? Count us in! Reigns ($3) certainly has a unique premise, and it's one that works wonderfully. You're a newly-crowned king charged with making crucial decisions for an entire kingdom, but rather than get into micromanagement or overly complex gameplay, you'll simply swipe each situation card left or right to affirm or reject it.
It's that simple—and yet it's not really that simple, of course. Every choice, whether it's about starting a war, marrying a princess, or quarantining a potential outbreak, has consequences that affect various aspects of the kingdom. Fail to keep them all in check and your reign ends violently, allowing your heir to pick up where you left off. Reigns has a great sense of humor, and the dead-simple gameplay belies surprisingly nuanced systems beneath. It's a real treat.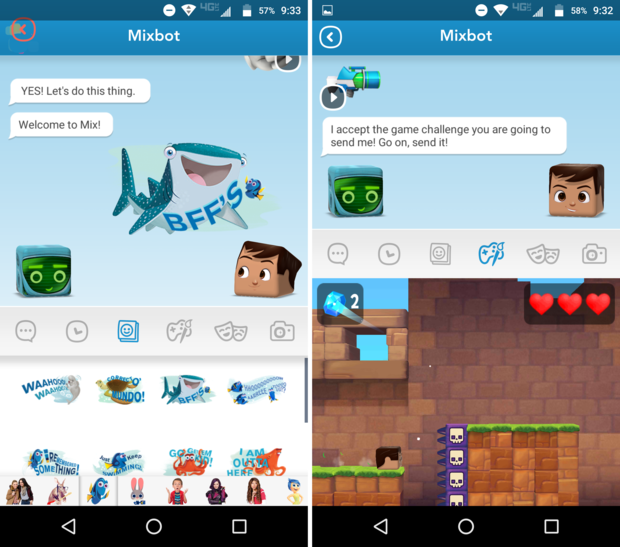 If you have a kid that is old enough to be using your smartphone, let alone his or her own, then you're surely concerned about online privacy—and rightfully so. Luckily, young kids can keep in touch with friends with a chat app of their own thanks to Disney Mix, which lets them connect, drop in Disney stickers and emoji, and even play games within the same space.
Kids can create and customize an avatar, pull in news and videos from official Disney sources, and have solo or group chats at will in the free app. There's a pretty heavy layer of Disney stuff throughout, from movies and Disney Channel shows alike, so anyone not into the Mouse House's offerings may be turned off. But if this is your kid's territory, Disney Mix is an easy way to keep them connected with friends while you retain some peace of mind.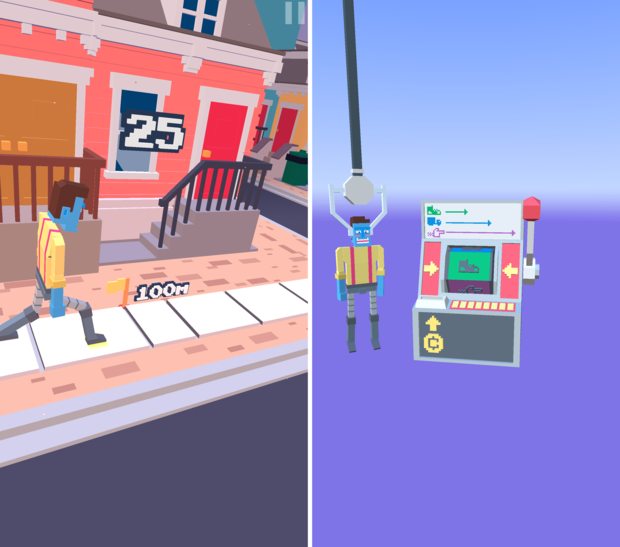 Of all the games to mimic the style and friendly freemium model of Crossy Road over the last couple years, Steppy Pants may be the silliest—but it's also one of the most entertaining. Making the move over to Android this week, the free-to-play game challenges you to tap and hold the screen to move a man one leg at a time, ever careful not to step on the cracks in the sidewalk.
You also don't want to step on the TNT panels, for that matter, or in front of a speeding car. Steppy Pants gives you seriously oversensitive control over your cartoonish hero, yet amps up the challenge quickly, which all results in a pretty hilarious experience. Setting the furthest distance is the goal with each new run, and you'll unlock clothes and other visual perks over time.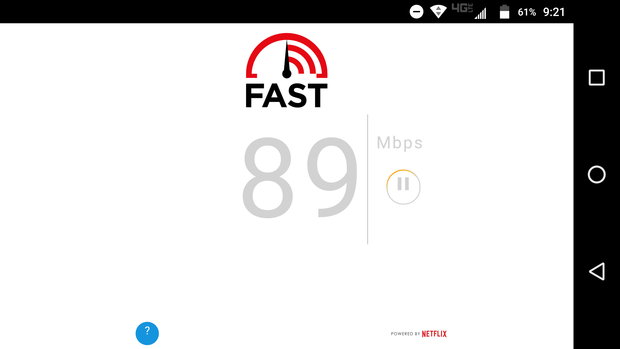 Did you hear that Netflix has a brand new Android app out this week? Yeah, it's… well, it's a download speed testing app. Unexpected, right? Netflix launched Fast.com a few months back to give users a super-easy way to test their Internet speeds wherever they are, and just this week the site was turned into a super-lean (614k!) native Android app. 
What's the point? Well, the app was designed to help Netflix put the pressure on service providers that are throttling its streams, letting consumers see for themselves if the actual data speeds aren't what they've been promised. The FAST app doesn't do anything more than give you a number, but if you've never used something like Speedtest.net and want some assurance that Comcast (or whoever) isn't stiffing you, here's your chance.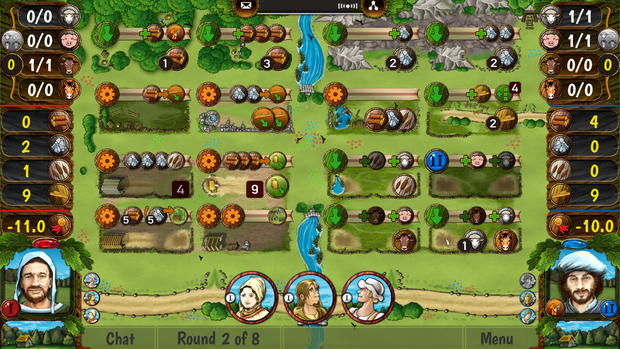 It might not be exactly the same, but thanks to phones and tablet apps, now you can take your favorite board games anywhere without lugging around boxes or losing pieces. In the tradition of previous Android favorites like Catan, Carcassonne, and Ticket to Ride, Digidiced has just released another beloved board game to the Play Store with Agricola: All Creatures Big & Small ($5).
Based on Uwe Rosenberg's popular board game, Agricola challenges you build up a farm from humble origins into a sustainable powerhouse, all while battling an opponent doing the very same thing. It's a matter of smart resource management and diversification, and the Android version includes both local pass-and-play support as well as one-on-one online play.