Update
Best Android phones 2018: What should you buy?
Picking an Android phone can be difficult, but we're here to help. These are the top Android phones you should consider bringing home.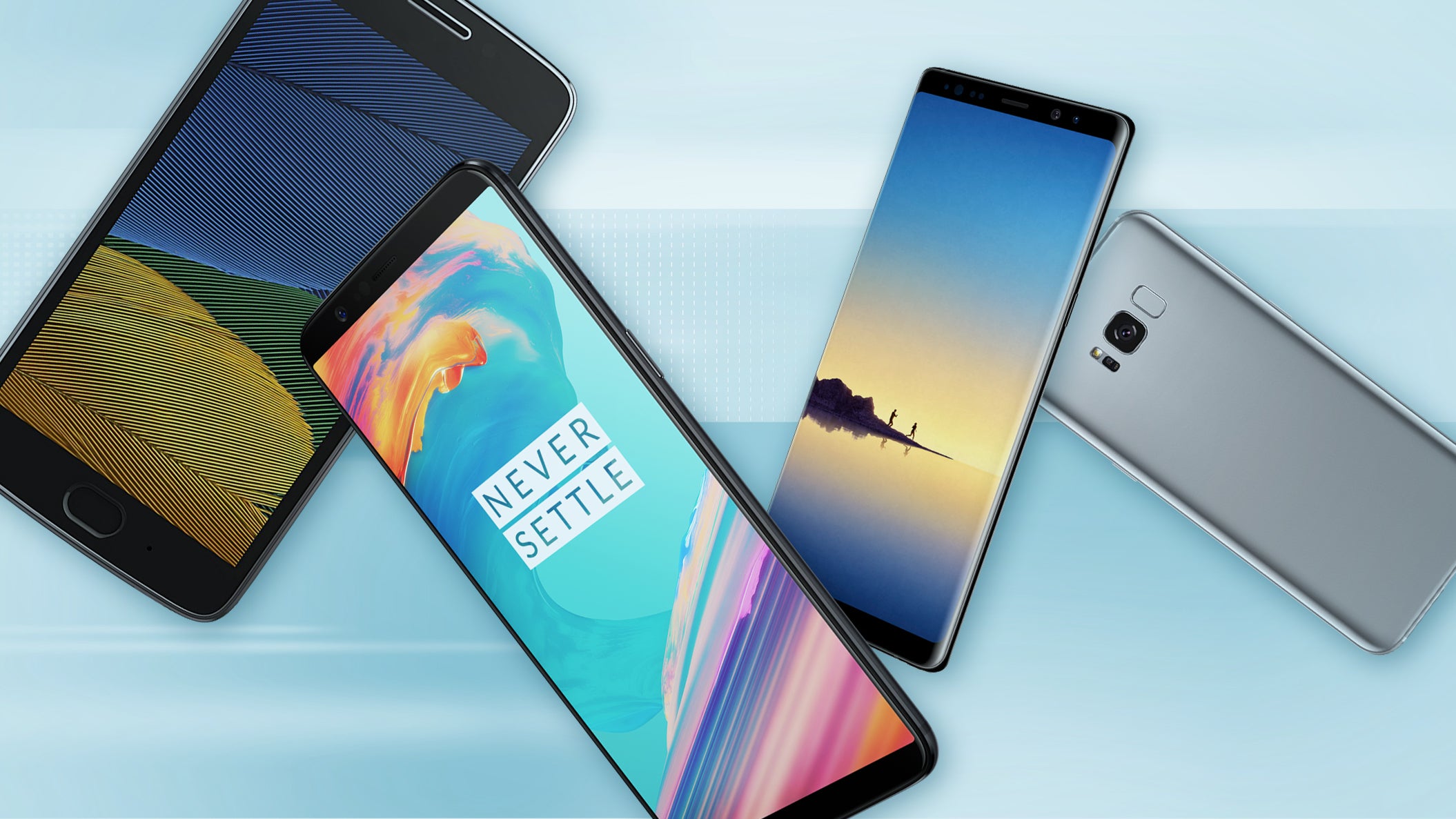 Page 2 of 2
Display: A good display has a high resolution (1920x1080 for smaller phones, 2650x1440 for larger phones), so that you can read fine text without it becoming blurry or illegible. Nearly every premium phone has moved into a 18:9 aspect ratio, bringing more height to the display while making it easier to hold. A high-resolution display is especially important for VR. You want a display that accurately displays colors when looking at it from any angle, and a high contrast ratio and maximum brightness will make it easier to see in bright sunlight.
Camera: Smartphone vendors like to tout camera specs like megapixels and aperture, but a high resolution and wide aperture (low f-stop number like f/1.8) only get you so far. The particulars of the sensor, image processing chip, and camera software have a huge impact on the photo- and video-taking experience.
You want a camera that launches quickly, focuses in an instant, and has no lag between when you hit the shutter button and the photo is taken. A great phone camera produces shots with accurate colors and little noise in lots of different environments. If you take selfies, pay particular attention to the quality of the front-facing camera. Finally, we love manual camera controls, and reward phones that deliver manual fine tuning.
Processor and memory: Most modern phones are "fast enough" for common tasks like web browsing and social media. You don't always need a super high-end processor and tons of RAM unless you plan to use your phone for more taxing activities like 3D gaming, VR, or video editing. Still, don't settle for less than 2GB of RAM and a Qualcomm Snapdragon 600-series processor or better.
Battery: Every time they poll users about what they want out of their next smartphone, "better battery life" is at the top of the list. The capacity of a smartphone battery is measured in milliamp-hours (mAh), and ranges from just under 3,000 mAh to around 4,000 mAh. Phones with bigger, brighter displays and more powerful processors drain the battery more quickly, though, so a smaller and less-expensive phone with a 2,500 mAh battery might actually last longer than a big high-end phone with a 3,300mAh one. Still, as a rule of thumb, more mAh is better.
Size and weight: Some people love big phones. Some love smaller phones. Some want a lightweight phone that disappears in the pocket, while others need to feel some heft. It's a matter of personal preference. Don't assume that you won't like large phones if you have small hands, however. There seems to be no real correlation between hand size and preferred phone size.
Software and Bloatware: If you want a phone that runs pure Android with no embellishments, you need to buy a Pixel phone. Anything else you buy is going to have a custom build of Android; and that could be good or bad (or both at once).
Phone makers change the Android interface and icons to varying degree, and add features and software of their own. Sometimes this stuff is useful, sometimes it isn't. Pre-installed apps that can't be removed (usually called "bloatware") can slow down your phone or, at the very least, take up valuable storage space. And if you buy a phone from a carrier instead of an unlocked carrier-neutral model, you'll probably find a bunch of carrier apps you may not want. Know what you're getting into before you buy.
Updates are also a concern. Pixel phones get the latest version of Android and security patches on day one, but most other phones take weeks to deliver patches and months to push out updates. That's true of premium phones such as the Galaxy S8 and budget phones alike. So consider that when committing to a new phone.
The best phones that aren't the best
Is there a phone you're interested in, but don't see it recommended as one of our top picks? That's fine—different users have different needs and preferences. Maybe another model is the best one for you. Take a look at our latest top reviews to see what else is out there.
At a Glance
Huawei Mate 10 Pro

Galaxy S8+

HTC U11

HTC U11 Life

LG V30

OnePlus 5
Shop Tech Products at Amazon