Looking for a few new reasons to spend the weekend glued to your phone or tablet? We've got you covered with our latest Five to Try column, and it's led this week by a real blast from the past: ADW Launcher. The classic app is back after a few years away with a 2.0 beta version and a heap of home screen and OS customization options. 
Also new this week are Android game live streaming platform Mobcrush and another feature-packed 2.0 update with VLC Media Player, which is much-enhanced for its second big release. Anyone in the mood for games this week, meanwhile, should check out the mystical and meaningful Never Alone: Ki Edition, or find some silly fun with the wacky Rodeo Stampede: Sky Zoo Safari.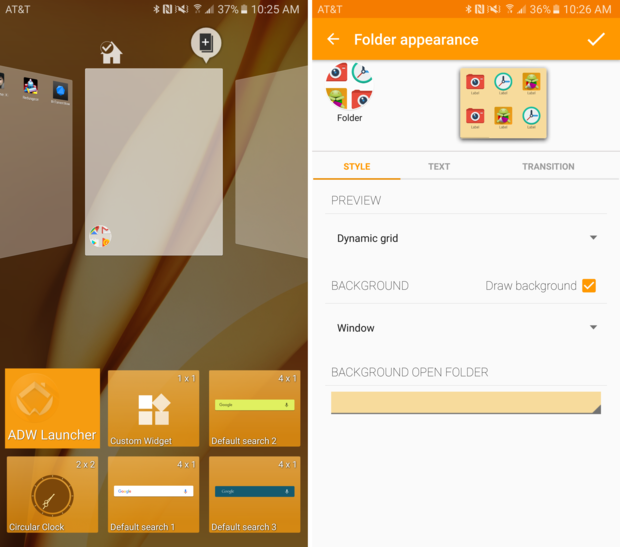 Remember ADW Launcher? Back in the earlier days of Android, it was one of the absolute best home screen replacements—so much so that our sister site PCWorld dropped a 5-star review on it back in 2011. But as vanilla Android and device manufacturers' skinned variants got stronger, ADW fell into the background.
Now, three years after its last update, ADW Launcher is back with a 2.0 version that brings a huge raft of enhancements. It's still in beta, so you'll need to opt in here to gain access to the 2.0 release from the Play Store. That's easy enough, however, and once downloaded you'll be able to dig into ADW's various feature additions and perks over what your phone already has.
ADW Launcher 2.0's biggest draw is customization: you can significantly configure themes, folder styles, home screens, the app drawer, and more with ease, and even build your own custom widgets within. Extension packs add further options, plus there's a $4 in-app purchase within for a premium version that unlocks even more tweaks and abilities. If you want to do more with your launcher and really make it yours, ADW 2.0 is an appealing rebirth that looks like it can hang with the likes of Nova Launcher.
Never Alone: Ki Edition ($5) isn't quite like any other video game out today. It's a side-scrolling platform adventure inspired by the traditions and tales of Alaskan indigenous people, and that unique source material comes through in more than just the setting and characters. Guiding both a young girl and her fox companion, you'll encounter mystical creatures that help you through your challenging quest through an endless blizzard.
Not only is Never Alone an emotional quest, but it's also one that pays homage to the native tribe that shared the tales: between levels, you can explore behind-the-scenes content about the people and their legends. It's a compelling blend that adds a lot of richness to the campaign mode, which is intriguing enough on its own. Switching between the girl and fox can be a bit clumsy, but the blend of light action and puzzle-solving is solid and the unique premise and bonus content add a lot of appeal.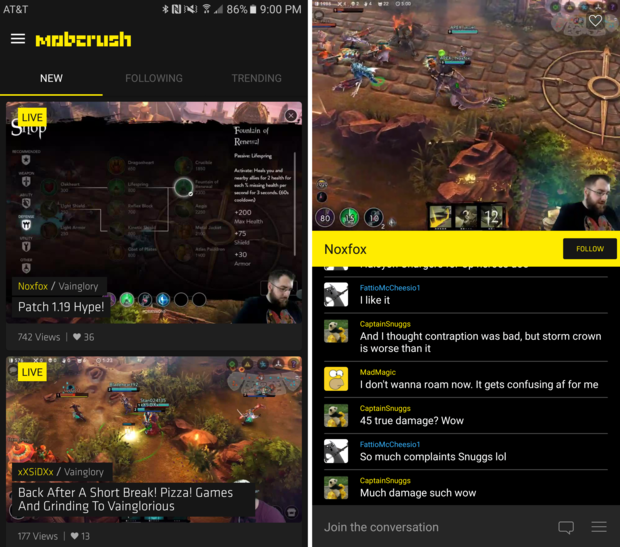 Twitch is the undisputed game streaming juggernaut for PC and consoles, but what if you want to stream Android games directly from your device? You can use YouTube Gaming, but if you're looking for a service designed entirely around mobile games, check out Mobcrush. Launched this week, the app is all about building community around live-streaming top Android games.
If you want to watch other people play, there's plenty on tap. From the main news feed, you can find streams of games like Minecraft: Pocket Edition, Vainglory, and Clash Royale, along with others, and you can follow top streamers to keep tabs on their antics. If you want to join in on the fun, just tap a button and start streaming any game from your device, even adding your voice and image via the camera and mic if you please. Show off your skills!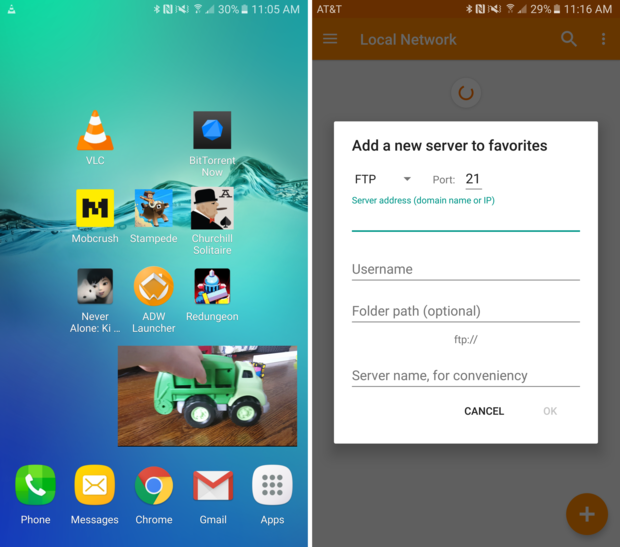 Watch a lot of locally-saved video files on your phone? Then you probably already know about VLC Media Player, the multi-format wonder that'll run just about anything you throw at it. And if you don't, then you really ought to—especially following this week's huge 2.0 version update, which enhances the app's already estimable feature set. 
With the update, VLC can now browse networks, making it easy to pull up files saved on your PC, plus it adds features like video playlists and subtitle downloads. Also, there's a new pop-out player, letting you leave a floating picture-in-picture frame while you're browsing the web or answering email. That's perfect for tablets, but it works on phones too. VLC 2.0 also integrates the newly-redesigned Android TV version, which had been a separate app until now, plus it plays nicer with the Android N beta too.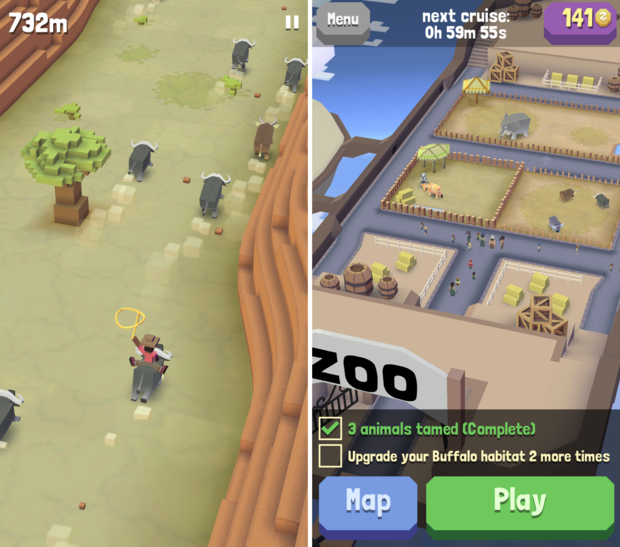 From Crossy Road publisher Yodo1 Games comes a delightfully offbeat new game with a Crossy-ish look, but its own fun style of endless romping. In Rodeo Stampede, you control a rodeo star on the back of one of several different animals—but you'll need to launch from one beast to the next before they get too antsy and start bucking. That means aiming your leap and ensuring you have another animal to land on to keep your ride alive.
It's loose and hilarious, not to mention pretty tricky, which all works really well for an endless high-score chase of this sort. And then there's something else: the Sky Zoo Safari part of the game involves capturing these animals to open a floating zoo on a flying ship, which you can customize and expand for visitors. No doubt, Rodeo Stampede is an odd one, but that's purely a compliment for this enticing free-to-play entry.