's business practices have typically been very inclusive, it's in that spirit that the company has written a blog post highlighting a number of new accessibility features for Chrome OS, Android, several of its web apps.
"It's so important to build tools to make technology accessible to everyone," writes . "From people with visual impairments who need screen readers or larger text, to people with motor restrictions that prevent them from interacting with a touch screen, to people with hearing impairments who cannot hear their device's sounds."
Here's a quick rundown through some of those features that highlighted.
Android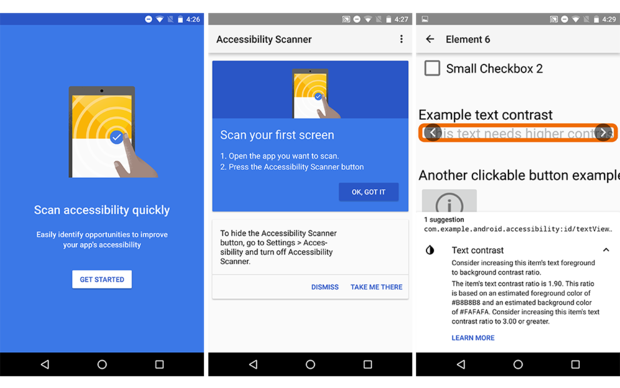 Developers can now take advantage of the new Accessibility Scanner to test their own applications for accessibility. The tool will offer suggestions for how developers could improve their applications, like adding larger buttons where applicable, or increasing the contrast between text for those with visual impairments. You can even download the application from the ay Store to see whether the apps you've installed on your device meet the accessibility criteria.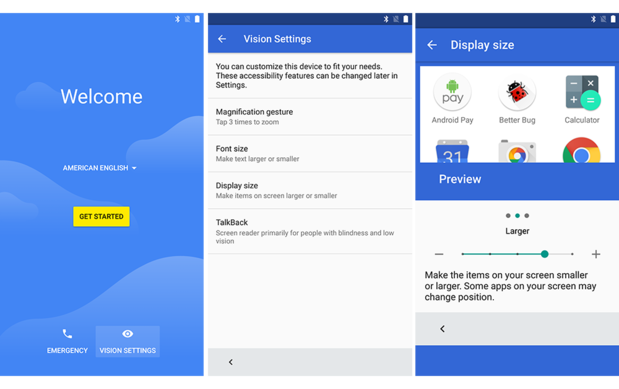 Those of you running the Android N developer preview can test out the new Vision Settings, which pops up on the lcome screen of a freshly reset Android device. The Vision Settings let you control screen magnification, font display size, TalkBack, the feature that literally dictates every tap swipe you make with your Android device.
stly on Android, there's the Voice Access Beta, which allows users with difficulty touching a touchscreen to control their Android device with just their voice. It sounds impressive. says you can speak comms like "open Chrome" or "go Home" to navigate around the interface. You can even tell the device to "click next" or "scroll down." retically you can sign up for the beta here, but it's currently at capacity.
Chrome OS
Chromebook users can now opt into the ChromeVox Next Beta to see what's up coming with Chrome's built-in screen reader. The new version include a simplified keyboard shortcut model, a new caption panel to display speech Braille output, a new set of navigation sounds. You can install it try it out for yourself here.
Docs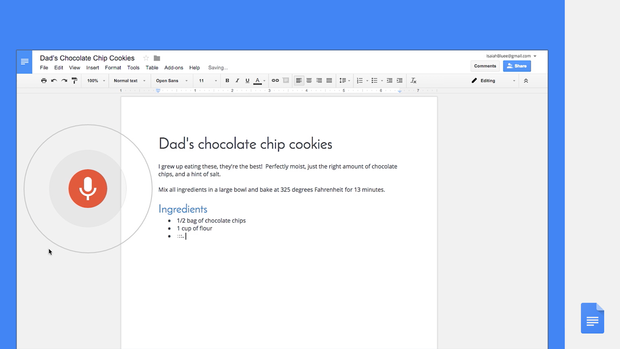 On the web, you can try out the new typing, editing, voice formatting abilities for Docs. This makes it easier for those who can't use a touchscreen to edit documents, but it's also useful if you're particularly keen on dictation to pen your prose.
y this matters: Accessibility in technology means designing to accommodate all users, regardless of their physical abilities. has been a major proponent of user accessibility from the beginning, but it's been particularly focused on the subject since December, when the company announced the Impact Challenge: Disabilities. Today's announcement is likely an update on what's been going on behind the scenes to ensure that this particular Impact Challenge is met.