Updated 9/28/15 2:00pm: Added the latest rumor about a xel tablet.
There's been so much rumor mongering about the next generation of Nexus phones this past month that it feels like 's already announced everything. The reality is that we still don't know that much, but with the way the rumor mill is churning it looks like we're in for an interesting, Nexus phone-filled year ahead. Here's what we're expecting from 's September 29 event.
Get ready for Marshmallow
First things first, expect that will finally grace us with a release date for Android 6.0 Marshmallow. It's essentially been in beta since it was announced at I/O back in May, but the ready-to-roll version should be hitting your Nexus phones tablets any day now. Rumors are pointing to an October 5 launch for over-the-air updates, but may make the image files available earlier for those who aren't squeamish about flashing their phone manually.
As for when Samsung, , the rest of the phone makers will have Marshmallow ready for you? ll, that's up to them— the carriers—to decide. For now, you can take a quick trip through Marshmallow to see some of the features its boasts, or try flashing it on your own Nexus device if you absolutely cannot wait.
There will be two Nexus devices
Android is all about choice the freedom to make your own decisions, which is why is launching two different Nexus devices this year.
The Nexus 5X 6/a> will be 5.2- 5.7-inches, respectively. The smaller Nexus 5X will be manufactured by feature a Qualcomm Snapdragon 808 processor, 2GB of RAM, a 12-megapixel rear-facing camera, while the Nexus 6/a> will be made by Huawei come packed with 3GB of RAM an AMOD QuadHD display.
Over the weekend, a presentation about the Nexus 6for retail salespeople leaked out, if genuine, it spells out most of the phone's details. It will have a Snapdragon 810 processor come in 32GB, 64GB, 128GB storage sizes. The camera features 1.55 micron pixels (larger than you find in most phone camera sensors), an f/2.0 lens aperture. rhaps best of all, the all-metal body houses a sizable 3450mAh battery.
Rumor has it, the phones will be available to pre-order immediately on the 29th, with the Nexus 6coming in at $499 the Nexus 5X a more affordable $379. don't know when they'll actually ship, yet.
Regardless, both phones will run Android Marshmallow right out of the box come with B Type-C ports. The Nexus 5X 6will also offer a fingerprint sensor, which falls in line with Android 6.0 Marshmallow's new security features.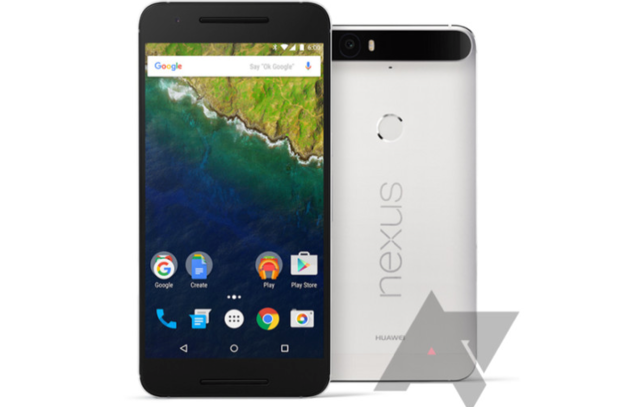 As for tablets, might just stick with the Nexus 9 for another year as it waits on the industry to make its next move. It's not exactly the most bustling part of the Android world, anyway.
They'll have plenty of space
The Nexus 6 didn't have an expansion slot, we don't expect thew new Nexus phones to change that. The Nexus 5X will likely come with 32GB or 64GB of space, while the 6will be available up to 128GB. You'll have plenty of room to store those high-resolution photos the Nexus 6will snap with its rumored 21-megapixel camera.
They'll come in different colors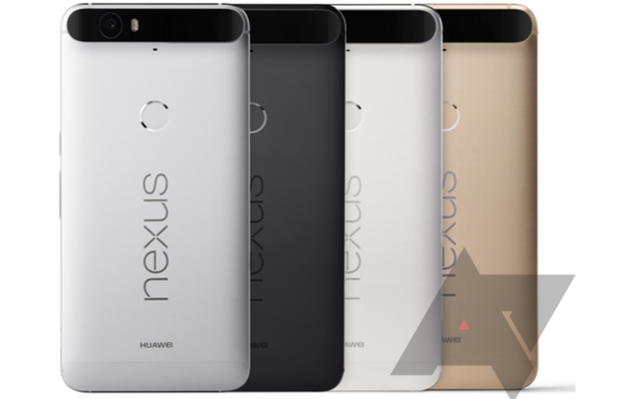 The Nexus 6will come in white, black, silver, gold. have no idea if those color options will extend to the Nexus 5X, though.
know very little about their camera capabilities
This is all anyone's been buzzing about these days: the Huawei-made Nexus 6will have a black bar on its back where the camera lens is located. It's not the most aesthetically pleasing design decision—at least from what we've seen in the leaks press renders—but it might have to do with 's renewed focus on making the Android platform more photography-centric—especially considering the dismal camera performance of the Nexus 6.
Unfortunately, the rumors have been slim on the camera sensors contained in each Nexus device. hear the Nexus 5X 6will each have a 12-megapixel 21-megapixel rear-facing cameras, but megapixels alone do not a great camera make.
An Android tablet, but not a Nexus
Android lice caught wind of a rumor that says is preparing a new tablet, but instead of marketing it under the Nexus name, it will carry the xel br. The xel chromebooks run Chrome OS, while this supposed xel tablet would run Android.
It's said to be a 10.2-inch high-res tablet with a Tegra X1 processor 3GB of DDR4 RAM, with a design said to mimic the clean, metallic look of the Chromebook xel laptop.
It's not expected to ship for another month or two, but it might make an appearance at 's event.
l this a new Chromecast too?
've been talking so much about the rumored Nexus smartphones that we almost forgot about the second-generation Chromecast that's rumored to show up. It's about time for an update—the first-generation Chromecast launched almost two years ago.

The Chromecast might have a new, hockey puck-shaped design, as well as bolstered -Fi connectivity support for content feeds to be embedded in the Home screen. There will also be a second device called Chromecast Audio, which lets you stream audio to a set of -Fi-enabled speakers in your home. might also see a revamped Nexus ayer to replace last year's slightly-uninspiring gaming-centric set-top box.
September 29 is going to be a big day for Android users. Be sure to join us here on Twitter as we unearth all the news at 's annual fall event. You can also watch the stream live on YouTube starting at 9am T/12pm EDT.